RAST celebrated the New Year with a party at the Rot Meu Mae ("Taste of Mother's Touch") restaurant in the northern suburbs of Bangkok on Sunday, January 14. The party began on schedule at 3 p.m. in the afternoon and continued until 8 p.m. with a buffet dinner served from around 5 p.m. onwards with a free flow of beer and other refreshments, thanks to donations from members and guests.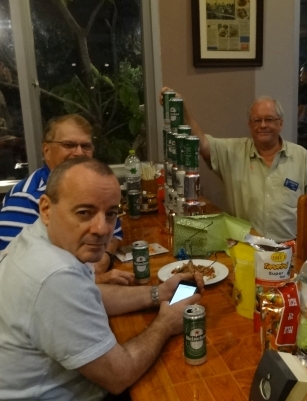 There were guests who had travelled from all over the country to attend the party and the turnout this year was higher than last year, exceeding 100 guests. The assembly of kits was demonstrated outside the restaurant while live bands provided music and entertainment for the guests.
Announcements were made by several RAST officers and members while most guests awarded New Year gifts that they had brought with them to other members. Khun Nopparat of G Simon Radio (pictured above at right) the Icom distributor in Thailand, presented a donation to RAST that the company had received during Amateur Radio Day at the NBTC Secretariat in December and the company had also donated an Icom 2300 VHF transceiver that was awarded to a lucky winner during the party.
It was also announced that an Icom 7300 HF transceiver would be presented to RAST to be the highlight lucky draw prize during the society's 55th anniversary that will be celebrated later this year.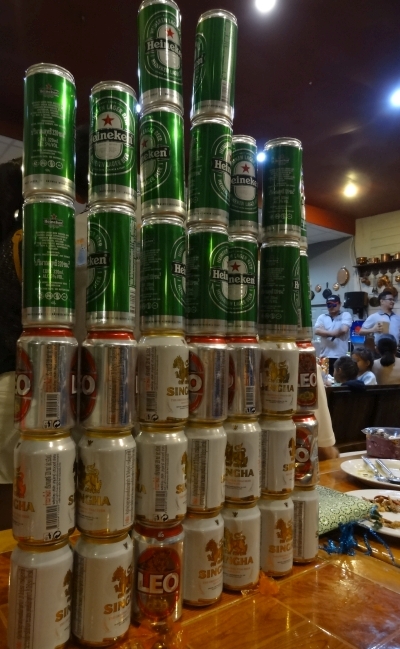 Those present at the party were also invited to visit the RAST booth next weekend at the Thailand Maker Faire that will be celebrated from 9 a.m. until 9 p.m. for two days at the Street Ratchada (January 20-21, 2018).
Thanks to Tim Tadsri, HS6MYW for several of the photos here; other pictures by HS0ZDX.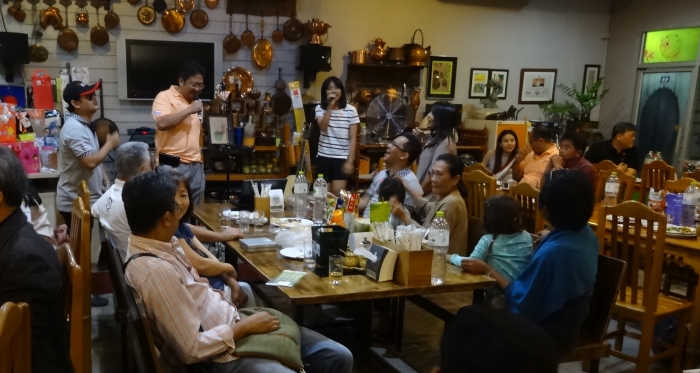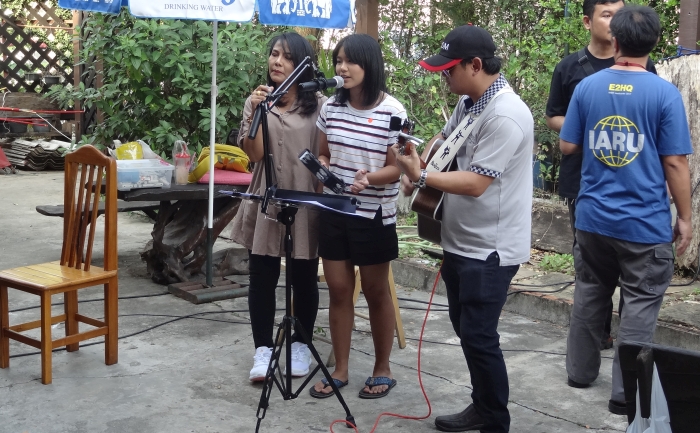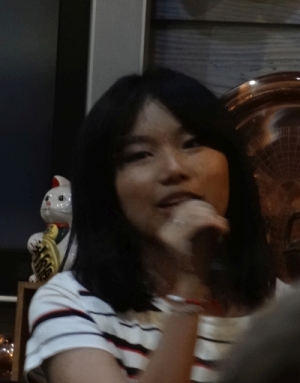 ---