PA3FXO's Ham Radio information

Welcome to the website of amateur radio station PA3FXO. Topics on this site are just put on the internet for people who want to know more about this fascinating hobby.

My name is Cees J. Spierenburg and I live in Leiderdorp The Netherlands in grid locator JO22GD.


NEW: build of my 12 element LFA Yagi for 144MHz see Youtube: 12 LFA by PA3FXO.

My main interest is DX on 144 MHz via Es (sporadic-E) and EME (earth-moon-earth) also called moonbounce.

The scematic diagrams of my setup for 144 and 432 MHz: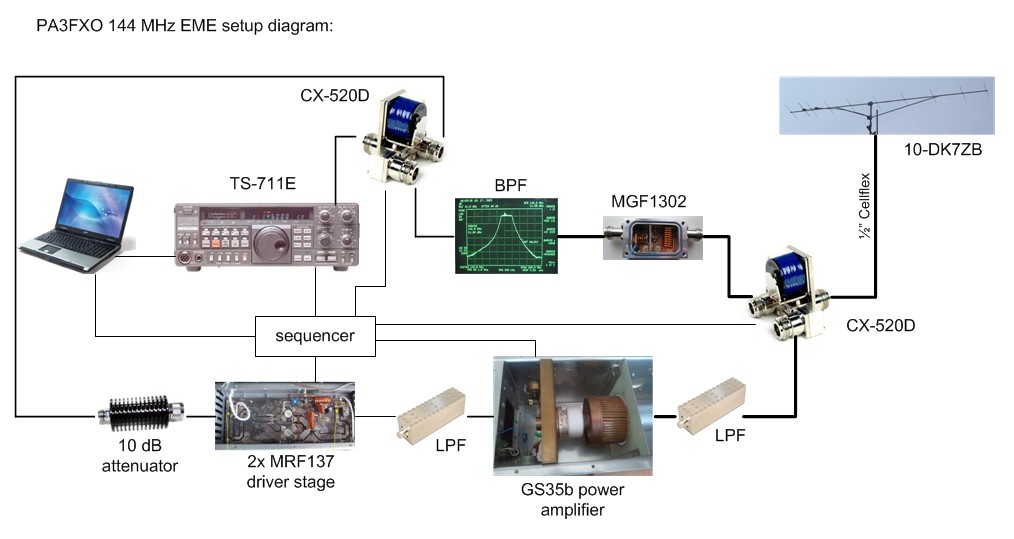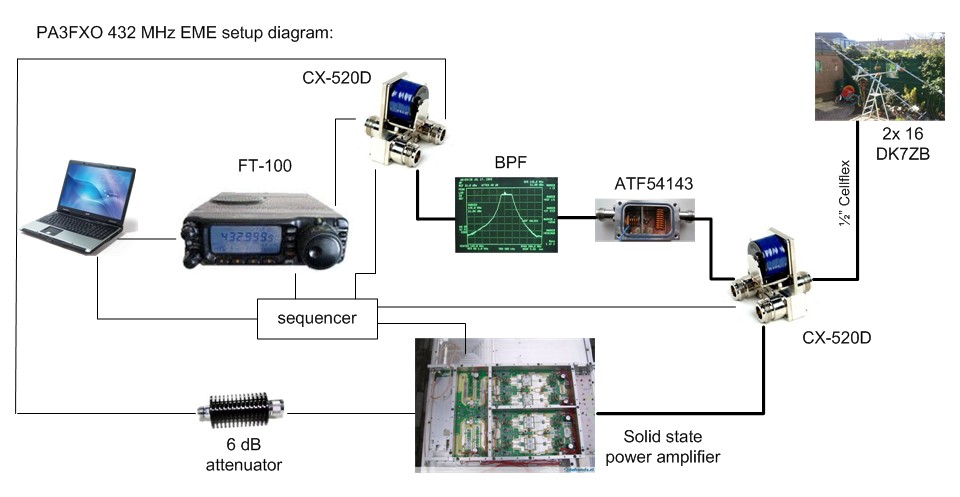 QSL received from EA8AVI and EA8TJ for Es QSO's on 144MHz:





On 144Mhz I use a GS35b triode which can give about 1.5kW. As I pushed mine to the limits, I created a flash-over ! This happens when you run more than 1.5A of current via the anode.
The GS35b blew out my fuse and flash resistor (50 Ohm 40W) and after replacing the damaged parts, the RF output was not stable and the triode made crackling sounds :-(
So time to take out the spare GS35b .... damn.... let it slip and dented the bottom .... yes ....it was gone for ever.

Here are some photos of the two defective triodes ....I purchased a new one from Russia and can run QRO again on 144MHz;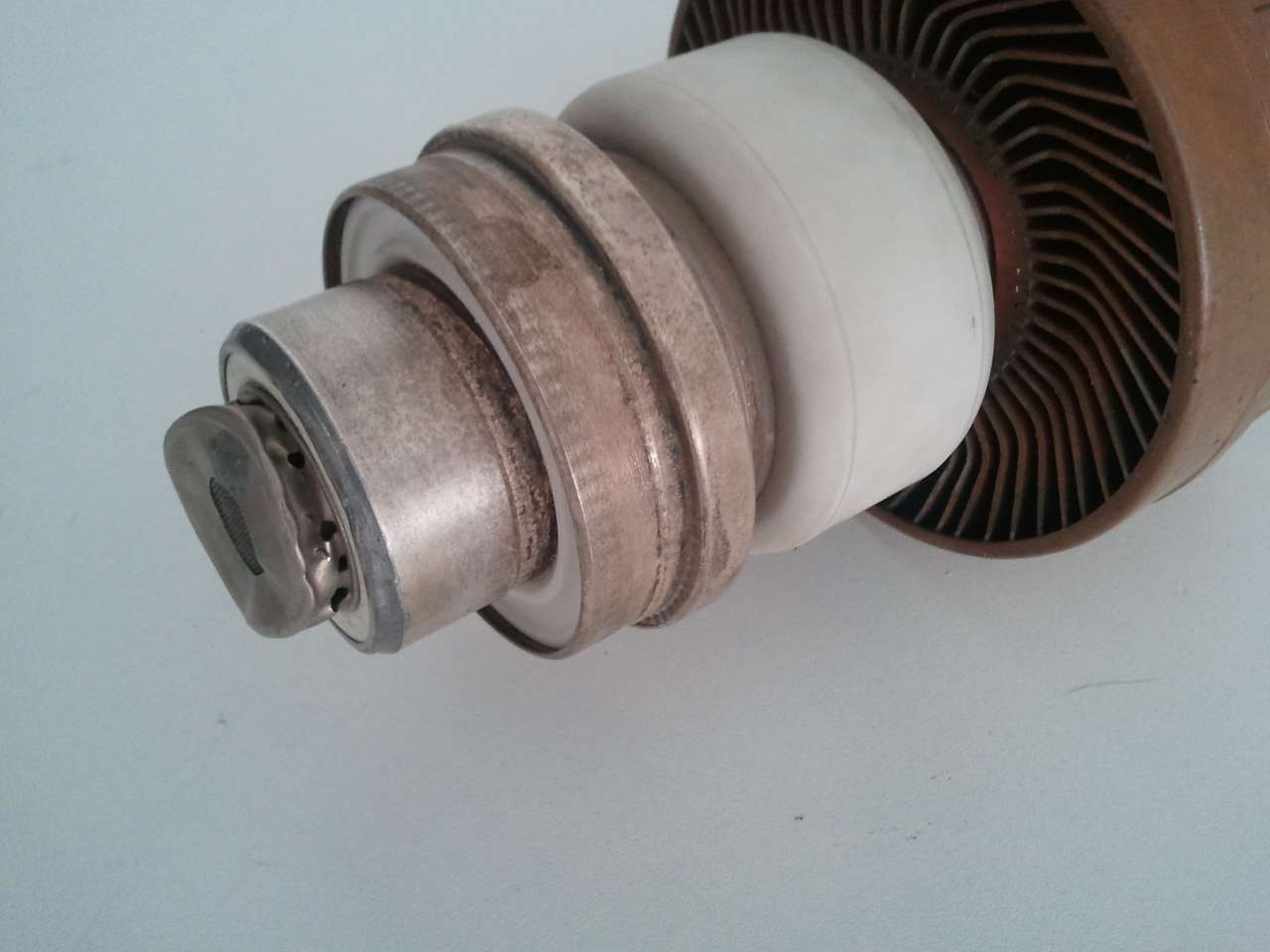 I changed the bias design as it failed many times. It was a design with a 2N3055 transistor, but I modified it to a simple foolproof design with 50x diode 1N5408 to give around 30V and 80mA current: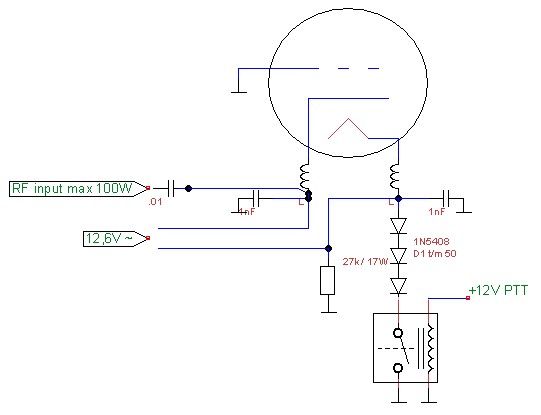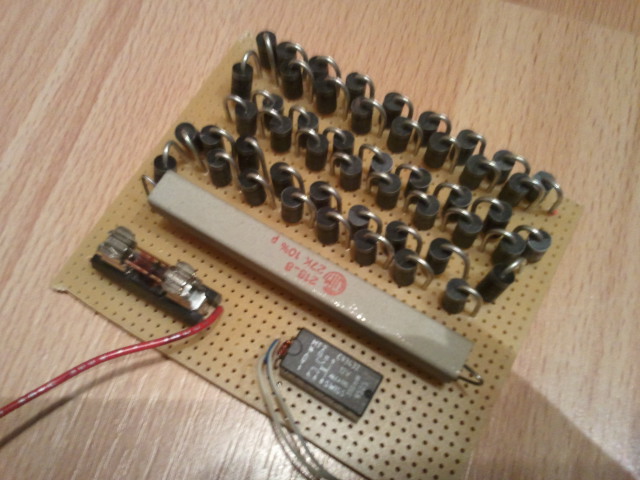 My newest activity is the build of a 430 MHz (70cm) station for EME (earth-moon-earth) communication. Here you can see what I have done to come to this;
I have a Yaesu FT-100 transceiver with 70cm on it and about 25 Watts of RF power. As I found out that when the transceiver warms up, the oscillator is not stable enough for WSJT mode.
Via ebay I purchased a TXCO-8 crystal oscillator which should give more frequency stability and less drift of signals.




For the amplifier I purchased a mosfet version which gives over 300 Watts. It's rated at 450 Watts, but my powersupply can't deliver more than 40 amps :-)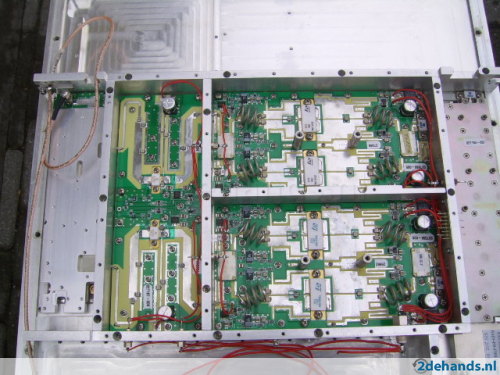 As antenna I am verry fond of the DK7ZB designs that Matrin has put on internet. I descided to build two 16 element Yagis with 28 Ohm feed.
These are almost 4 meters long and will be stacked horizontally. Via the local internet I purchased a power divider, and if this does not work good enough I'll build one myself as I did on 144 Mhz.
Here are some photos to give an impression of the build of two 16 element Yagis: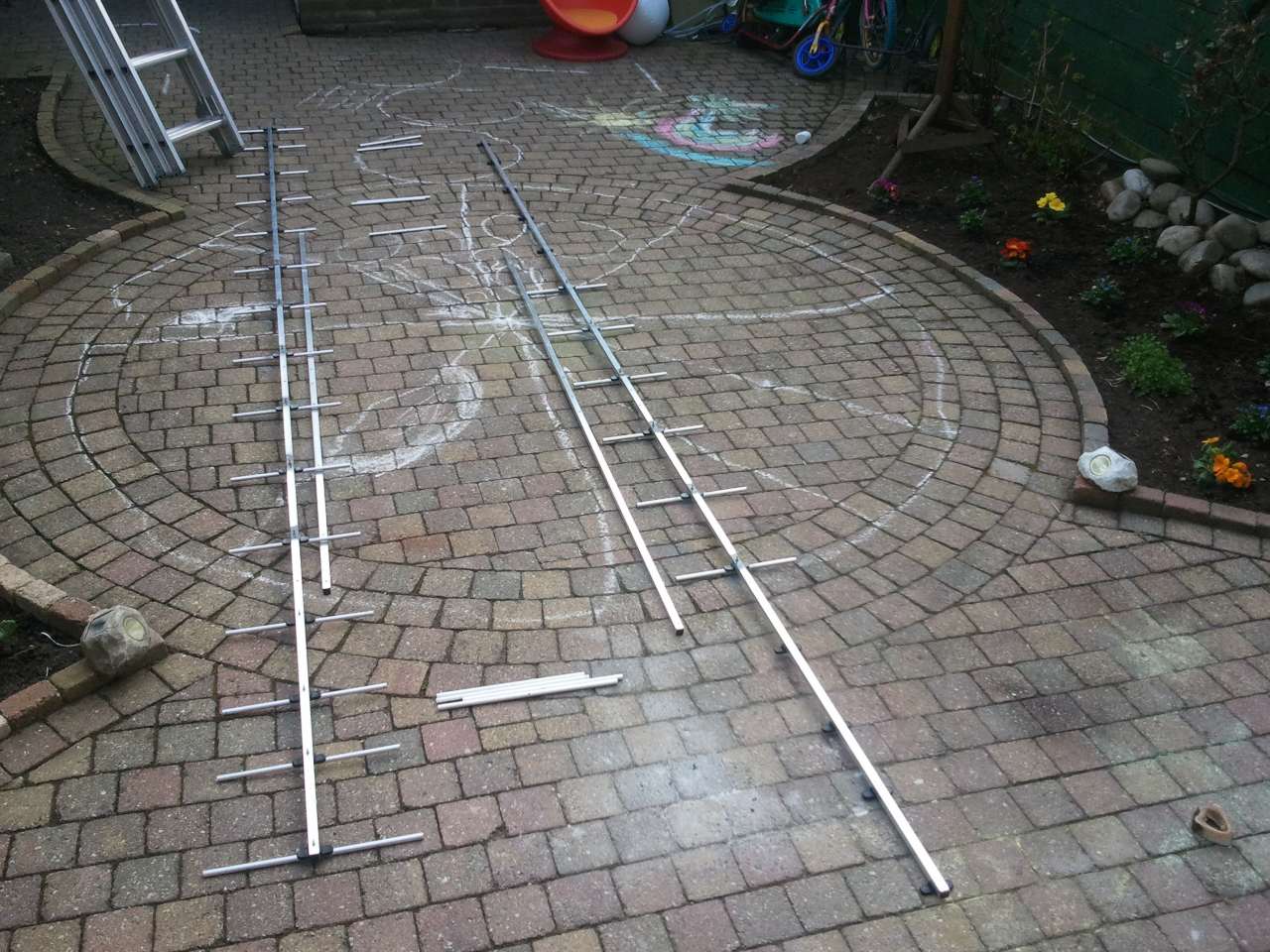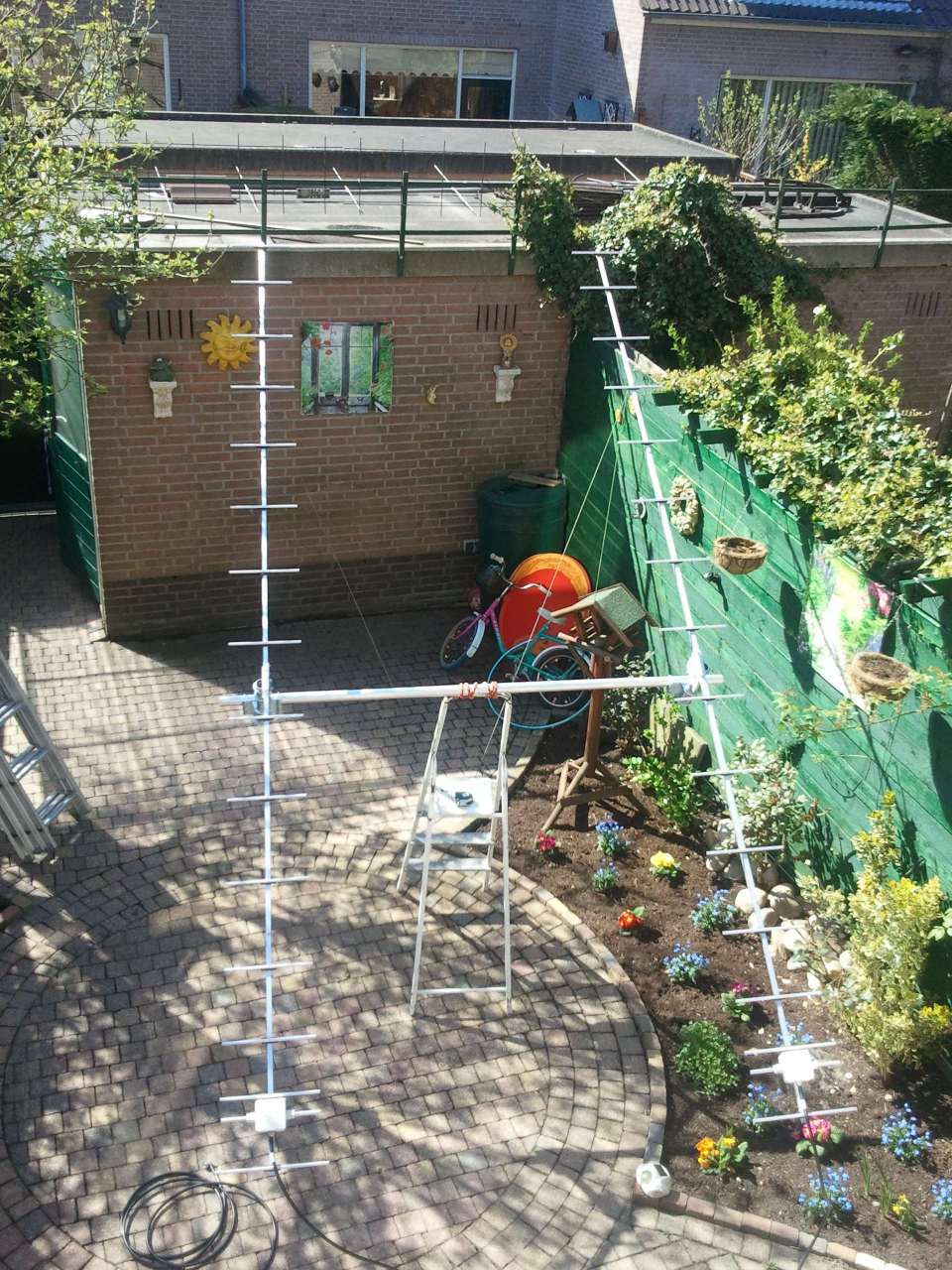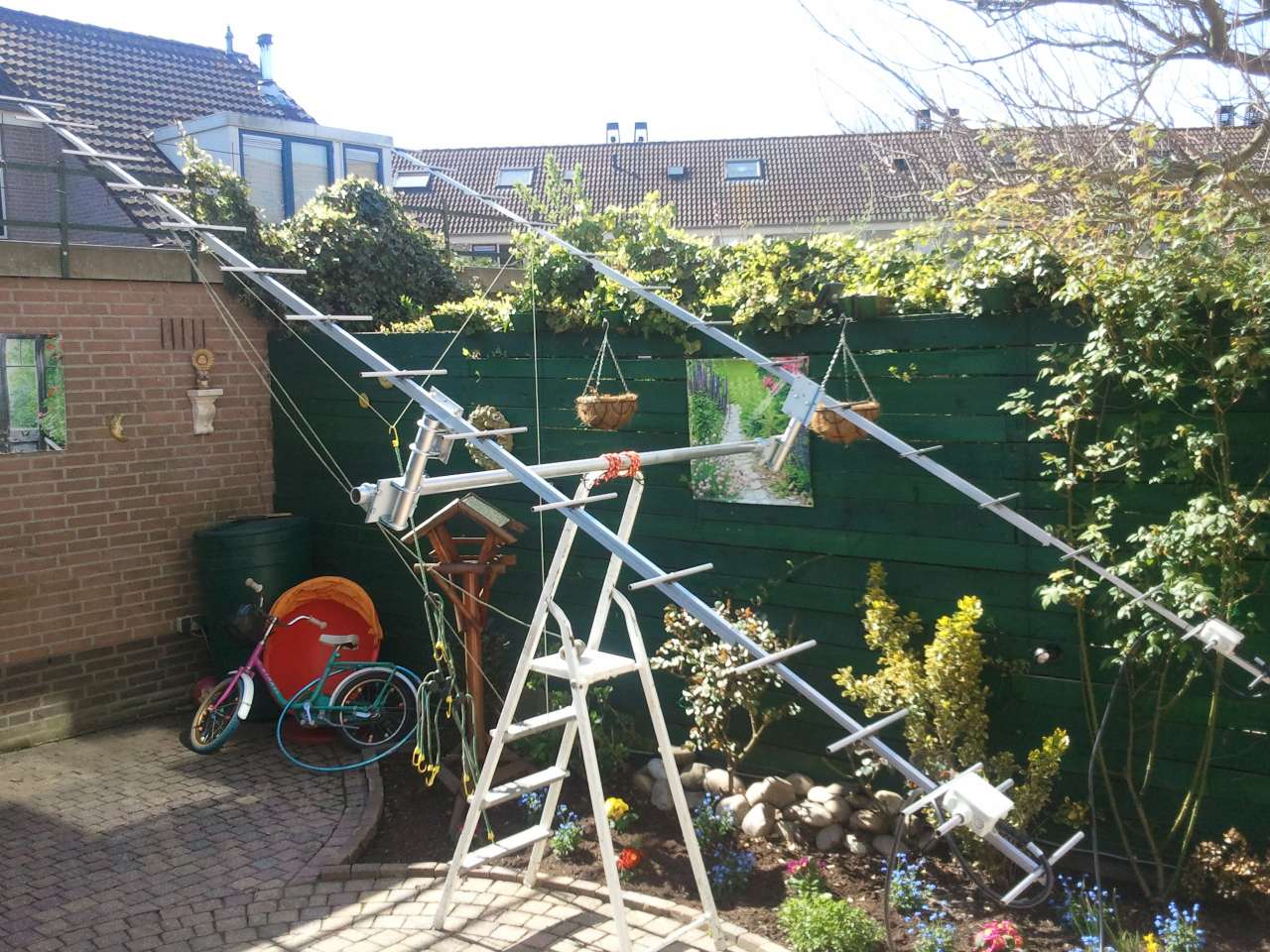 Clamps for the Yagis to the stack-pipe: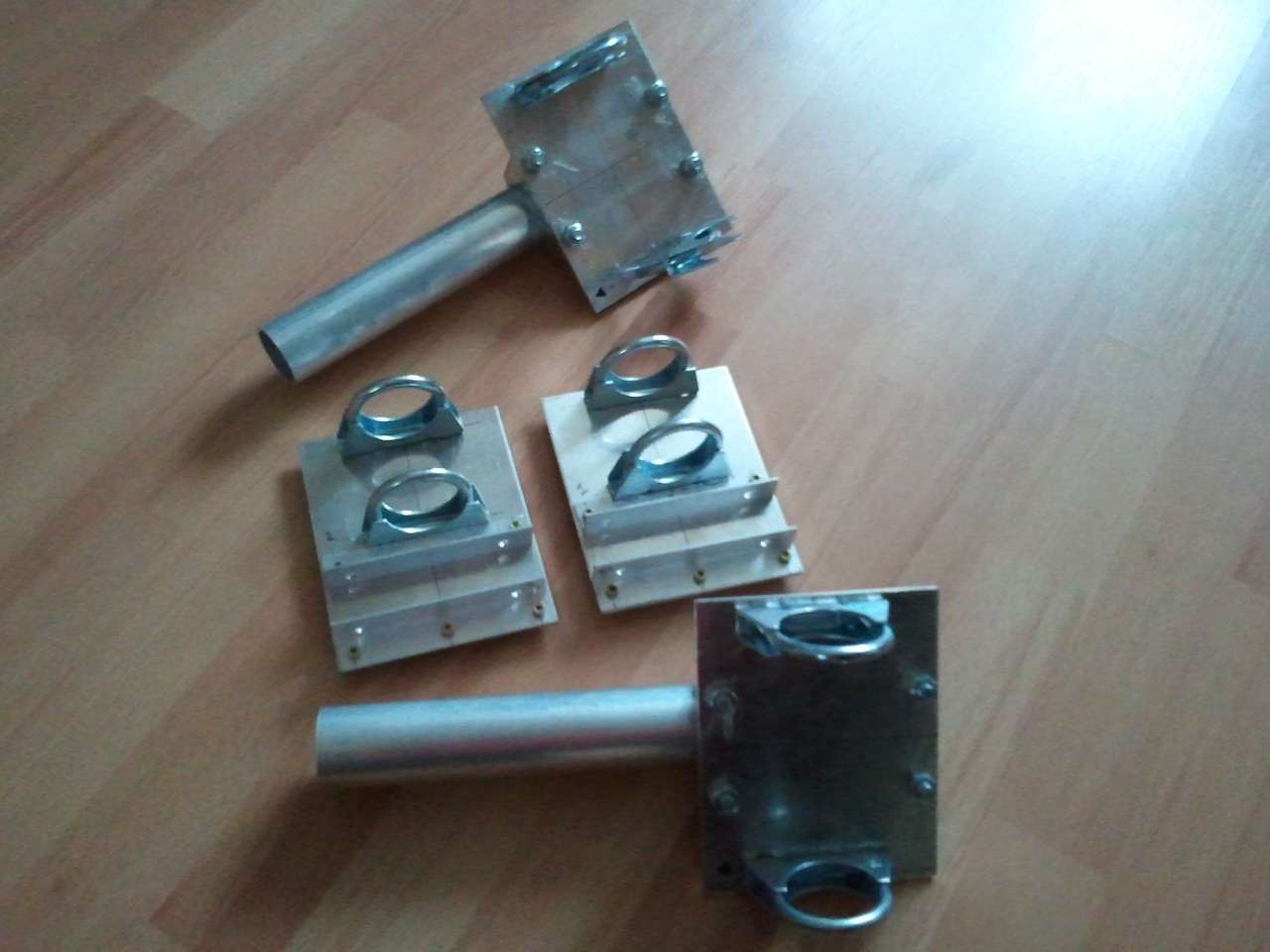 Drilling holes in the 4 meter long boom. I put an extra boom underneath for extra stability: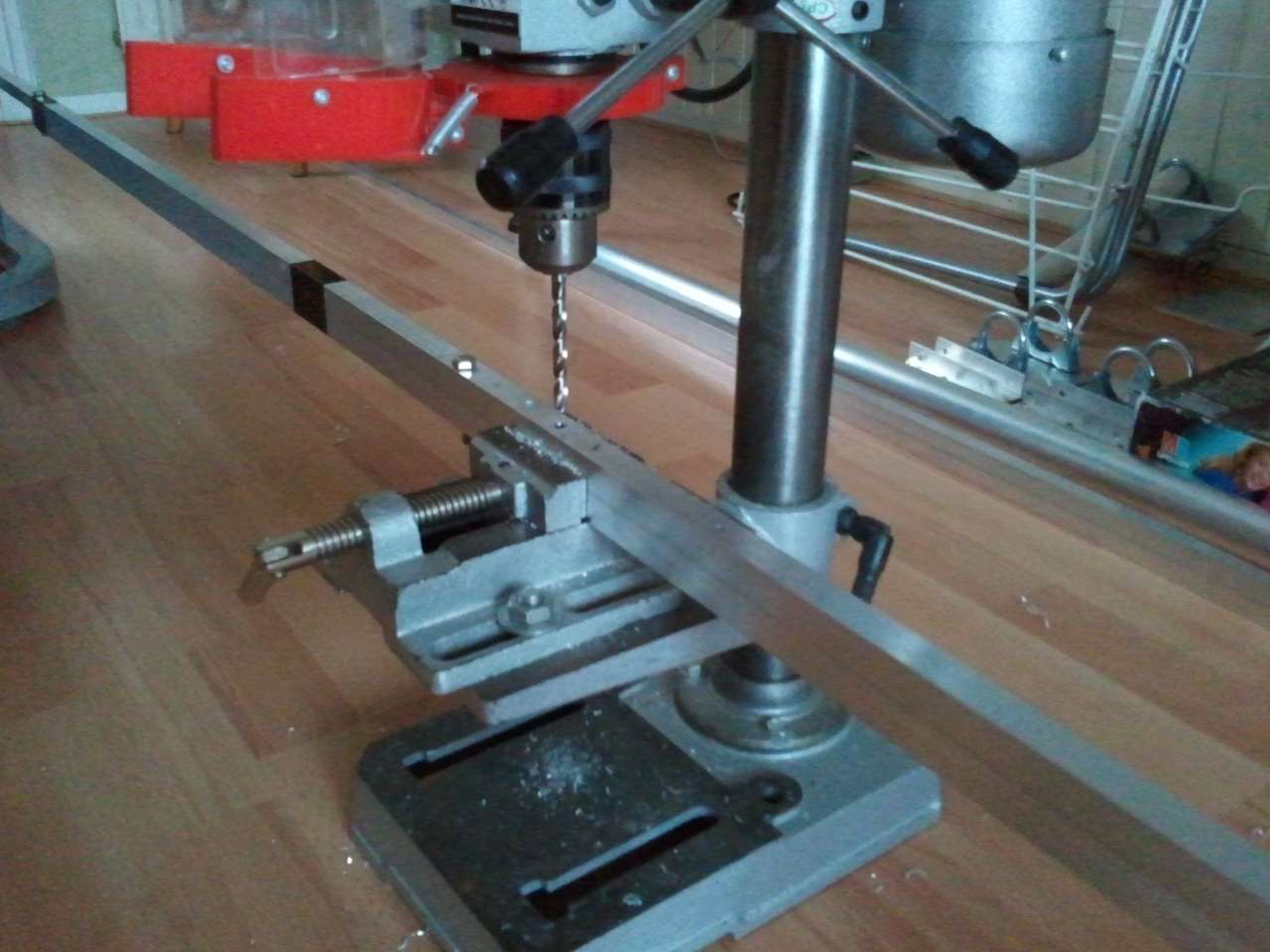 All the elements together:



The box for the dipole and 50 to 28 Ohm coax transfomer:



The 70cm transformer 50 to28 Ohm with extra shielding: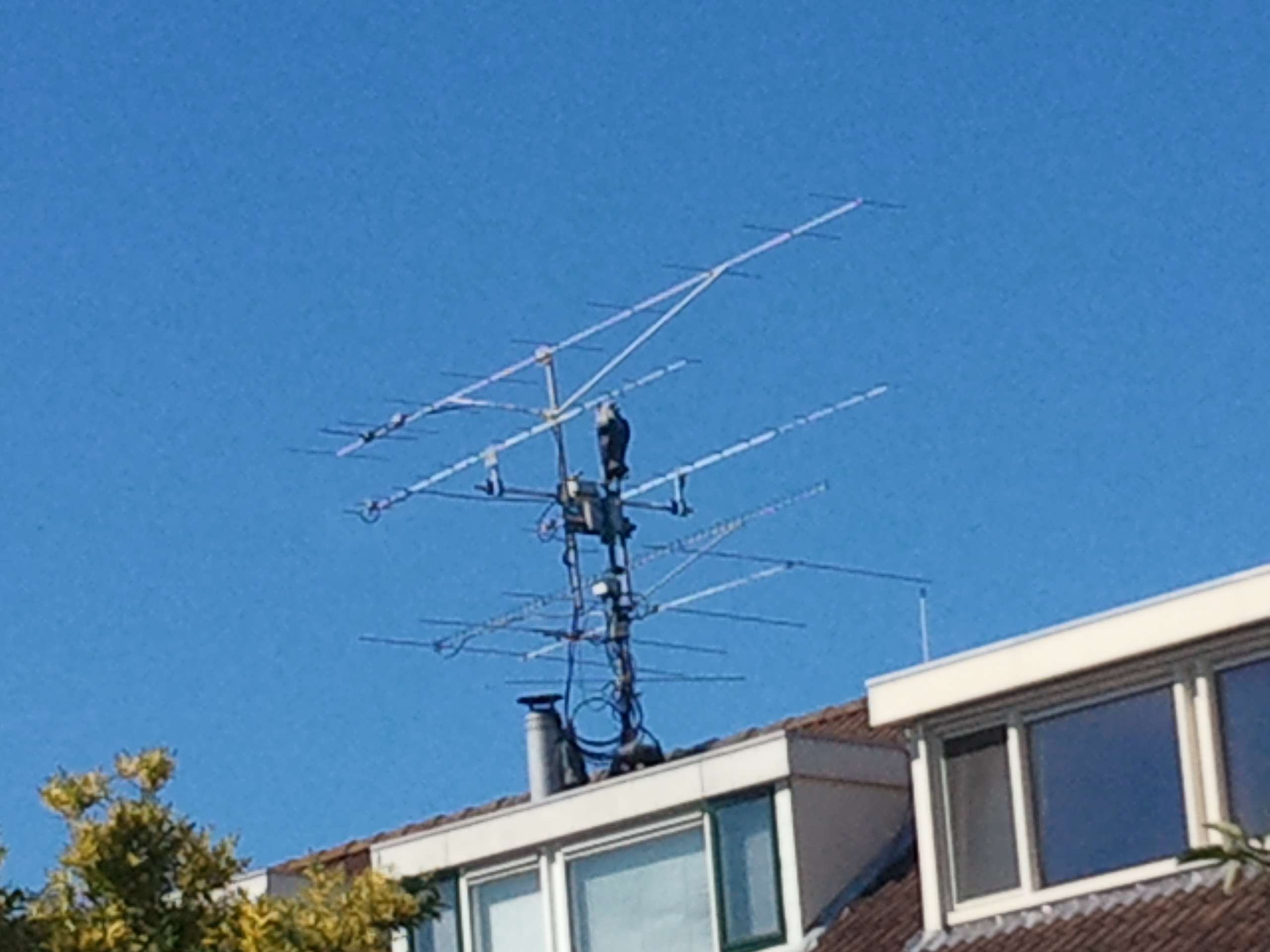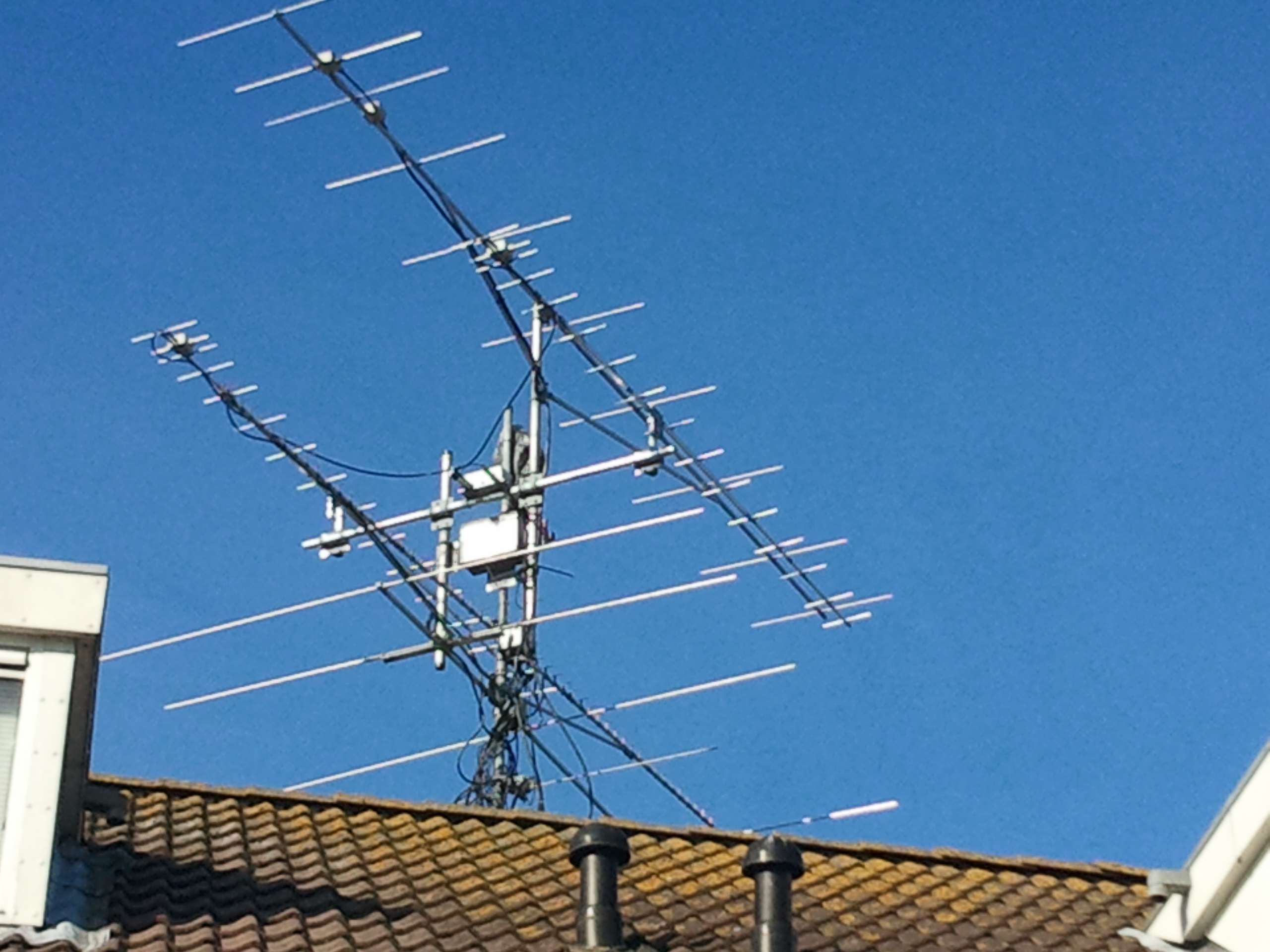 Home