[INDEX]
[RADIOSPORTING]
[HAMRADIO]
[PILEUP!]
[BLAKE]
[SEARCH ENGINES]
[COOL LINKS!]
[AUTHOR]
[CHAT]
[GUEST BOOK]
[STATS]
---
BLAKE LINKS
[stop that sound!!!]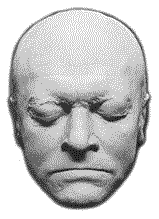 [stop that sound!!!]
Oh why was I born with a different face
Why was I not born like the rest of my race
When I look each one starts
When I speak, I offend
Then I'm silent and passive and lose every friend
Improvement make straight roads
But the crooked roads without improvement
Are roads of genius
I went to the Garden of Love
And saw what I had never seen
A chapel was built in the midst
Where I used to play on the green
And the gates of this chapel were shut
And "Thou Shalt Not" writ over the door
So I turned to the Garden Of Love
That so many sweet flowers bore
And I saw it was filled with graves
And tombstones where flowers should be
And priests in black gowns were walking their rounds
And binding with briars, my joys and desires
(The Marriage of Heaven and Hell, 1790-93)

Blake, William (from Britannica Online)
                
                    
(b. Nov. 28, 1757, London--d. Aug. 12, 1827, London),
English poet, painter, engraver, and visionary mystic whose
hand-illustrated series of lyrical and epic poems, beginning with
Songs of Innocence (1789) and Songs of Experience (1794),
form one of the most strikingly original and independent bodies
of work in the Western cultural tradition. Blake is now regarded
as one of the earliest and greatest figures of Romanticism. Yet he
was ignored by the public of his day and was called mad
because he was single-minded and unworldly; he lived on the
edge of poverty and died in neglect. 





1757
November 28: William Blake is born. Baptized in St. James' Church.
                                        
1761
William Blake, at age 4, sees a vision of God's Head in a window.
             
1767 
Blake begins writing Poetical Sketches.
                                             
1779                                     
At the age of 21, Blake enters the Royal Academy.
                                    
1782
August:Marries Catherine Boucher.
50 copies of Poetical Sketches printed.

1788
"There is no Natural Religion".
"All Religions are One".
                                    
1793
Writes: America
Visions of the Daughters of Albion
      
1804
Writes: Milton, a Poem.
                       
1815
L'Allegro.
                            
1820
First Copy of Jerusalem printed.
 
1821                                        
Writes: The Ghost of Abel, Blake's last illuminated book.

1826                                            
March: publication of Job.                                            
 
1827
August 12: 6 PM: Death of William Blake.
                                            
1831
October 18: Death of Catherine Blake