Adventures in Radio
with
N7JY!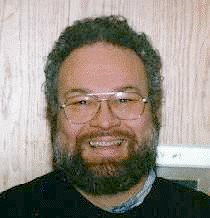 What's Here:

My own story of How I Got Started in Radio.

Guy Things - a prologue to the next story.

More Guy Things - or, the Boy Scouts and the Big Boulder!

The Radioactive Arrowman - a true story of how ham radio came to the rescue of some Boy Scouts!

The story of what NOT to use for an antenna (an idiot who connected his CB to the cable TV line).

An account of my 1987 visit to the Trinity Site.

Pictures I took in Scottsdale AZ at the ARRL Southwest Division Convention

How my Dad tried to teach us kids about The Evils of Gambling!

The Happy Wanderer. Why I've always liked Airstream trailers.

My Airstream Project Page which has details on my own Airstream restoration project and its progress.

Who Invented Radio? - some history.

The Real Origin of the Name "Ham" Radio - and you probably have not heard it all before...
---


I used Code Quick to go from an effective rate of zero to passing my Extra Class 20 WPM code test, all in just 5 weeks and a day! If you are having trouble with the Morse Code, you should get this package!
---

---
Looking for some good fonts? I'll be using some interesting ones on these pages in the months ahead and you'll want to have them on your computer so that you can enjoy this page to its fullest.

Go to this page and check it out, then download the zip file and install the fonts into Windows, and you'll be all set!
---
Here's the weather right now (sort of) in my neck of the woods:


For a real wrong turn off the Information Highway,


.

If I had a dollar for every visit to this page so far,
I would now have a grand total of $

(Hey, I'm no Jerry Lewis here!)
Looks best using

And you'd be listening to some pretty cool music right now, too!

Disclaimer:
The contents of this page do not necessarily reflect the opinions of my Internet provider, my page host (QSL.net), my employer, my wife, nor anyone else.


Copyright © 2000 N7JY.

You're looking at the web page for John Bartholomew, N7JY (

[email protected]

) which was started on August 28, 1997.