Welcome to the "Renewable Energy in Phelan" Web site. Within this site, you will find information about the potential of renewable energy locally, in Southern California, within the state of California and in this country as a whole. The links on the various pages of this Web site will include studies that point out the benefits of renewable energy towards energy independence, national security, energy security, air quality, U.S. balance of trade, health and health care costs and the many other reasons why it is imperative that our country utilize conservation and renewable energy to our benefit.

"Each day, more energy falls to the earth from the sun's rays than the total amount of energy the planet's 5.9 billion inhabitants would consume in 27 years. "
(quote from www.votesolar.com)
Another similar quote from an older book.
"Imagine a coal train long enough to reach from the earth to the moon and back five times. If all the coal on this train were burned, it would produce the same amount of energy that the earth's upper atmosphere receives from the sun in one hour."
(quote from "Harnessing The Sun" by David C. Knight, page 9)

For the results of the "Low Emissions Energy Choices" survey, click on the solar panels below. Once there scroll down below " Earth Day is Every Day".

"What Energy Crisis?"
For more information about this topic and renewable energy opportunities in California, please click on one of the pictures below.


Click on logo above for the latest weather warnings for Southern California
For information on traffic situations to which the CHP is currently responding, click here.

The long awaited $3.35 billion solar bill, SB1, gets the governor's signature and becomes law!
For details, click on the sun below.


CSI : A solar proposal that was voted on at the Jan.12, 2006 CPUC meeting.
For details, click on the solar panels below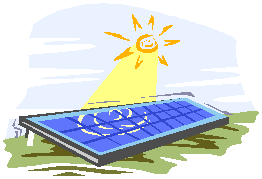 Earth Had A Sizzling September 2005
Study: 2005 Warmest Year On Record

The following is a list of recent additions to our Web site. Every month, we'll remove the oldest items. The most recent changes are listed first, and each item is linked to the page with the updated content.
"What Energy Crisis" -- Planning ahead can lower power bill. Story of our house during heat wave. 7-30-06
"What Energy Crisis" -- Links to Earth Day Network, Power of the Sun, Kilowatt Ours 7-19-06
"What Energy Crisis" --Educational links-nuclear power,energy trends and Climate Change, 6-28-06
"What Energy Crisis" -- Interesting links-Solar PV standard on Victoria homes in Victorville, CA.2-26-06
"what Energy Crisis" -- Peaking of World Oil Production: Impacts, Mitigation and Risk Management 2-25-06
Proud financial $upporter of QSL.NET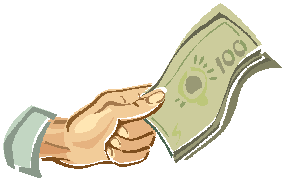 Enter a City or US Zip: