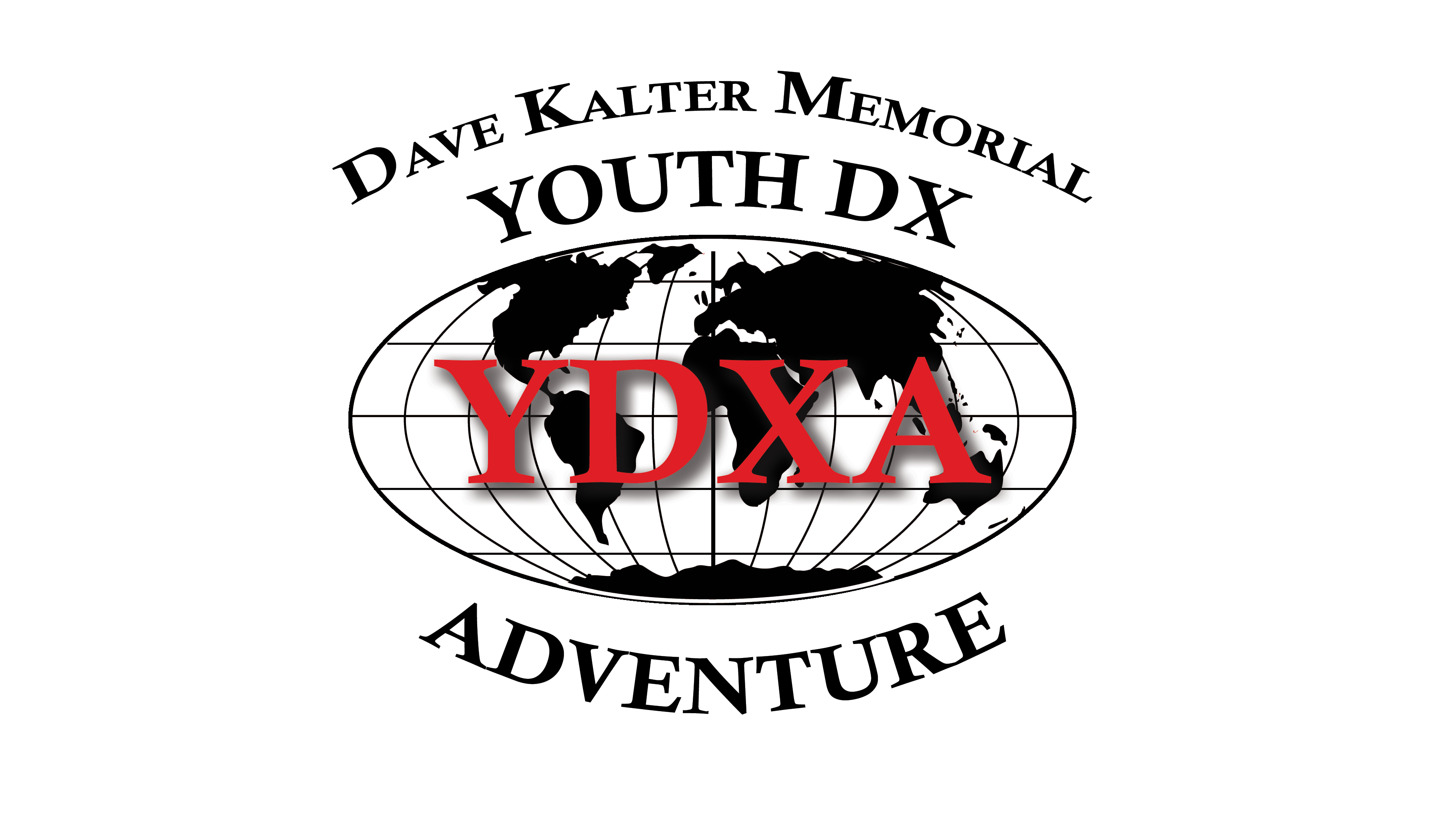 We are KB8OCP! This was Co-founder Dave Kalter's (SK) call sign.
No Team applications for the 2022 trip are
being accepted
A HUGE thanks to ICOM America for donating a IC-7300 for our raffle this year! Thanks Ray Novak and ICOM America for committing and supporting to youth involvement in Amateur Radio.

Pages
Our donate page is currently broken. Please send checks to:

Youth DX Adventure
c/o Jim Storms
4968 Tilbury Rd
Huber Heights, OH 45424
2014 Photos
2019 and previous Teams
2019 and previous Sponsors
2011 Photos
2010 Photos
Our Support Team
QSL Information and sample QSL Cards for all trips
Our Current Sponsors
Our Current Team

KB8OCP (SK) 11/18/13

Dave Kalter KB8OCP is a long time friend of Don DuBon N6JRL and fellow contester and DX'er. Dave has been on the CQWW SSB contest team at TI5N since 2008. Dave is also a founder of the YDXA (Youth DX Adventure) an organization that sends young hams age 12-17 with a parent to Costa Rica during the summer to operate as DX. Dave is the past vice president of the Southwest Ohio DX Association (SWODXA) and an active member in DARA and Hamvention. Dave likes RTTY and PSK and CW we have seen him maintain a rate of 275 Q's per hour in the CQWW SSB contest. An inspiration to all hams of all ages. Dave became a silent key on November 18th 2013 at his home with his family at his side. Dave is survived by his brother Michael W8CI, former General Chairman of the Dayton Hamvention and past president of DARA Dave is also survived by his father Jack ,sister Patty and his beloved soul mate Lynn. (Picture at TI5N in Costa Rica Oct. 2012 working the CQWWSSB contest) Photo by N6JRL
Dave Kalter Memorial Youth DX Adventure
The 2022 trip details are set. July 14-19, 2022.

The team that was scheduled for our postponed 2020 trip has confirmed they are available to participate in the 2022 trip. At this time no other applications are being accepted.

Please consider supporting the effort with a donation. All those donating will have their name and callsign shown on our qsl card. See left panel for mailing instructions for donations.

Unfortunately our 2020 and 2021 trips to Curacao fell victim to the covid-19 virus. Conditions and restrictions on the island continue to be in flux and we are monitoring them. We are following hoping the vaccine requirements and documentation required. The group wishes the best for the people of Curacao and pray for their health and safety.

We are extremely grateful for the generosity of the CCC in hosting us again on short notice and rescuing our 2022 event. Our best wishes for the group as they deal with the issues in keeping the site up during these times.

Below is information about our last 2019 event.

BOOM!!!! They just passed last years record number of QSO's. Set a new one at 6,569.
We received the printed qsl cards and have sent out all the requests that we had on hand as of October 1, 2019. See PJ2Y qsl page for instructions on how to obtain one.
We are on the air! Working on several bands. Conditions from 11am-2pm each day are not good but we are trying to pull you out. Ops may be sporadic daily during these times as we may use the bad times to take road trips.
Check spotting sites often and we may post frequencies currently being used.
CLUBLOG, QRZ and LOTW updated as of
2019-07-18 17:33Z
Thanks to everyone for visiting our booth at Hamvention!

Also thanks to Martin Jue of MFJ for drawing our IC-7300 (donated by ICOM America) raffle winner.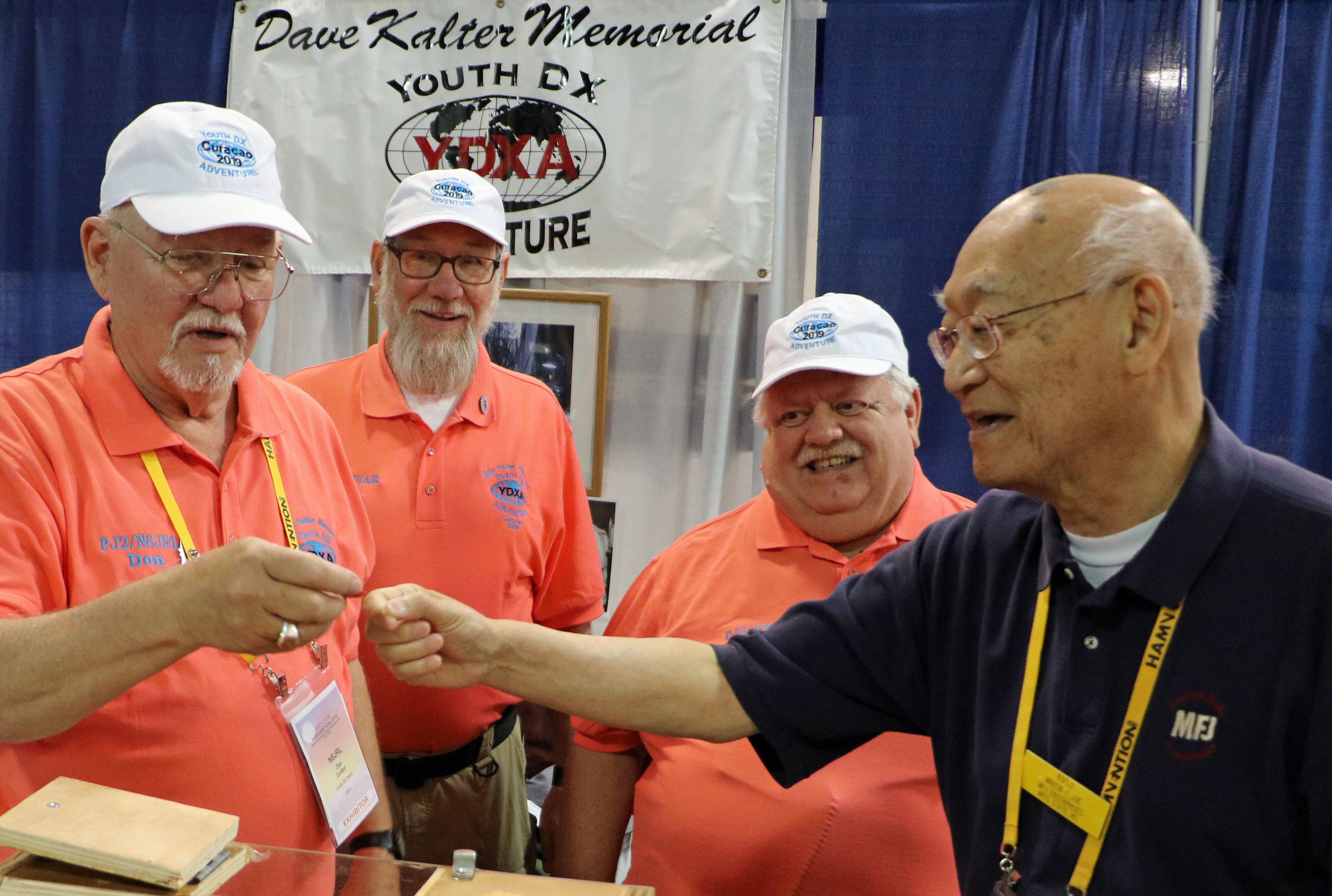 and congratulations to our winner Andrew Krew ND8D.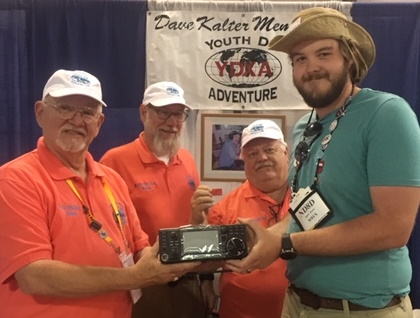 2019 Trip planning is complete!
We return to Curacao and the trip is July 14-19
We have a team of 3 youth for his trip.
Huge thanks to ULI DL8OBQ for again being our host.

At this time there does not appear to be any issues with the situation in Venezuela. Curacao is over 40 miles away over open ocean to the north and has been unaffected. We will keep an eye on the situation. If we are not 100% confident of the team safety we will cancel the trip.

---
We apologize but our donate page is currently broken. Please send checks to:

Youth DX Adventure
c/o Jim Storms
4968 Tilbury Rd
Huber Heights, OH 45424-3755
---




We are excited to announce that through the generosity of Geoff Howard W0CG and the Caribbean Contesting Consortium the 2018 trip is returning to the super contest station PJ2T Curacao.


With the purpose of operating DX and learning the finer points of handling pile ups, working gray line and propagation and antenna's,

The experience is interesting and exciting for all of the youth operators as this is the first time many of them actually travel outside of the United States.