Fists #3027, CC#351

Alan Wormser, N5LF
Annandale, VA USA
Fairfax County, Grid: FM18jt
Keep the Amateur Service Fundamentally Technical!
SUPPORT the Fists CW Club Petition for Rulemaking
Read the Petition (RM-10811)
then
Send your Comment to the FCC – It's Easy!
(Be sure to refer to Proceeding RM-10811)
Quick Site Index: How to Become a Ham, Elmer Hall of Fame, QSL Cards, CW Traffic Nets, Lots of Links
---
Ham Radio - Something for Everyone - Try it All!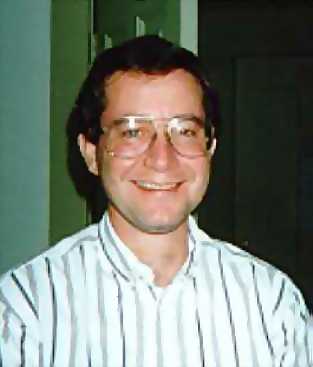 Amateur Radio is so broad and so varied that you just can't get bored. I happen to be a CW freak (CW="continuous wave"=Morse Code). BUT - I also enjoy digital modes & SSB, computers, kit building, DXing, QRP (low power), traffic handling, emergency operations, helping newcomers, and being a volunteer examiner. Through the technical side of ham radio you can learn about things like electronics, magnetism, propagation, and antennas. You can experiment to your heart's content. But even more important is the human side: talking to people in far off lands, helping newcomers, and taking part in your community's disaster preparedness.
And if you thought hams are no longer adding to the radio art... Tell that to the British ham who INVENTED an entirely new digital mode: PSK31. You see, even though the commercial interests have the money and lab gear, we hams can dabble in things that may not seem profitable. We thrive on exactly the kind of redundancy and eclecticism that the commercial world can't afford. But it only works if we help each other and teach each other -- that is what being an ELMER is all about.
Hobby or Service? Even though we hams regard this as our hobby, to the governments that license us it is a service. If it ever becomes "just a hobby," don't expect to get further government support. It is a service first and foremost. So, give something back to your community by whatever opportunities your nation provides. In the US, examples include ARES, RACES, or the Red Cross. Be a volunteer examiner - that program alone saves the FCC money and personnel worth thousands of (taxpayer) dollars.
Explore it All and Have Fun! Only operating one mode is like going to an international buffet and only having the hamburger and fries. There's a whole world out there to explore, skills to hone, things to learn. Most of all, we learn about ourselves!

How to Become a Ham
First, go to the American Radio Relay League (ARRL). That is the national organization in the US. They also have links to their counterparts in other nations. The ARRL can put you in touch with US clubs--especially the ones that teach licensing classes. Exams are given by Volunteer Examiners (VE). Most cities have amateur radio clubs that are affiliated with one or more VE programs. In most cities, there are test opportunities at least every month or two. The ARRL also publishes study guides, and there are mock exams on the web as well.
There are three types of license in the US, and one will certainly suit your needs:
Technician - Technician written exam, no Morse Code (CW) exam
General - General written exam, 5 wpm (words-per-minute) CW exam
Extra - Extra written exam, 5 wpm CW exam
As you progress through the license classes, you earn more and more privileges. The Technician is limited to frequencies above 30 MHz. But you can work plenty of DX (distant stations) on the 50 MHz band, and local ragchewing is common on 144-148 MHz and higher. You'll be able to talk through satellites and experiment with digital modes. Local emergency relief is handled in this frequency range too.
The General class gives you access to the frequencies below 30 MHz, which is also known as shortwave. Worldwide coverage is a daily event on shortwave. You also have access to all the modes and activities ham radio offers. Regional and international level emergencies are handled on shortwave, too.
The Extra class is the jewel of the crown. Extra class licensees have all the frequencies available to US hams. There is a lot of fun for all classes of license.
You can find much more information on the ARRL web page. Check the information on learning Morse code, at the bottom part of my home page. A very good summary of licensing info can also be found on the Montgomery ARC web site (a club in the Washington, DC area).
Join us and have a blast!
The Culture Corner
N5LF's Elmer Hall of Fame
Elmer: A mentor. A ham who helps newcomers become proficient in electronics and CW, who helps them set up their first station, or practices with them on the air. Being an 'Elmer' is the most important thing we can do!

An Ode to CW
In days of old, when ops were bold,
And sideband not invented;
The words were passed by pounding brass,
And all were quite contented.
(Anonymous, courtesy W6ROY)

Nice rhythm on a key:
BENS BEST BENT WIRE / 5

Other corny CW folklore:
Chicken clucking = E E E EA
"Dah didn't do it. Didadah did it!"

World War II Humor:
"Three dits, four dits, two dits, DAH !
Signal Corps, Signal Corps,
Rah Rah RAH !!"

Morse Music from RAC
My Ham Radio History:

Discovered hams on shortwave: 1967
Novice (WN5QLF): November 1975
General (WB5QLF): March 1976
Advanced: October 1996
Extra: November 1996
New callsign (N5LF): December 1996

Original QSL card:
Current QSL card:

Dancing Around the World on a Radio Wave!
I designed my QSL card to show off my other big hobby - International Folk Dancing. The Austin International Folk Dancers meet each Saturday and do dances from all over the world. The variety of music and dance styles is amazing! If you have a folk dance group in your area, check them out. It's fun, it's good exercise, it's easy, and you don't need a partner or experience! They'll show you what to do when you get there.
Other interests that I just couldn't fit onto my QSL card include Genealogy, Astronomy, Archeology, Historic Preservation, Travel, Chess, Go (the national game of Japan).
And where else (other than at Folk Dancing) would you meet a bunch of nice, interesting folks who know geography? ...That's right: Amateur Radio!
---
73 ES BCNU SK DE N5LF dit dit