Special Audio Message:
;nbsp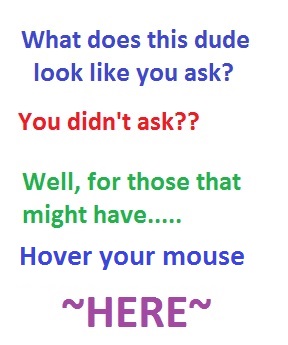 New Ham Message
'Ham Nut' is someone who has spent a lot of time sharing the Amateur Radio Service (Ham) hobby for over 20+ years. Mostly through the means of the internet via web message boards, chats and emails. Our station is readily available for visits and sharing any ham radio info we may have. Coffee pot's always ready!!
Originally licensed in April of 2000 as KG4HKY I soon found myself asking questions about the various aspects of this hobby. And, after going unanswered, I found very little local support from the only radio club/group back then -- See: WR4Y via QRZ.COM. Seems nobody at that time had the patience or desire to help. My family and I always felt unwanted. Does that sound familiar to you as an inquisitive NEW ham?
Today this club/group no longer exists. Repeater has been taken over by an individual (See QRZ for N4MYI) with no club ties at all! QRZ still shows WR4Y as a club but most names listed are SK
Thanks to QSL.NET, we've been able to bring about a renewed interest in this ever exciting hobby! Via it's HTML web page helps for web site creating info. Special thanks to my 'notepad buddy' John Ball LA0EM I've come to be able to create more viewer friendly informative web sites. 'Ham Nut's World' was originally at MSN's groups until they did away with them. Met a lot of folks with like minds back there. Later, at N4EMP.COM. A domain I owned for several years until it's server began increasing hosting prices for bandwith use. Today, I use other social media means for web site needs. And am constantly studying for better ways to add informative web content here. We give generously to QSL.NET server hosts to show our appreciation of their allowing us to continue in our internet media pages here.
Today, I still find myself going it alone for the most part in the ham radio hobby. There are just no true 'family-friendly' groups around this immediate area. Although there are other ham radio groups around I'd rather not attempt to become involved again. Some folks just don't want our thoughts or beliefs to be shared I guess? Myself, my wife Carol (N4VBS) and son Timothy (K4TEP) always try to be available in times of severe weather, emergencies or local disasters such as the deadly tornado of April 27, 2011. My son and I spent several long hours manning a VHF radio with others involved in an EMERGENCY NET at that memorable time. All local area ham and public service frequencies monitored!
---

---
NOTE: You'll find a lot more information about what we're involved with by visiting the other pages available here. Our 'Events' aren't always readily made availabe and are always subject to changes.
---

Frequencies Monitored By N4EMP

146.450

146.900

147.390

Scanner
Not affiliated with any area amateur radio club/repeater groups.
---
Copyright 2000
Eddie M. Phillips
(((N4EMP)))
Jasper, Alabama
~All Rights Reserved~