Located at

Lat 42 37' 34"

Lon -73 55' 52"

Grid FN32AP

20142




PO Box 349

Voorheesville NY

12186-0349

[email protected]

[email protected]

I can be located on the 147.060MHz +R at Schenectady NY when I am On-the-Air.

> About N2VLS
> M A R S
> N2VLS's QTH
> RACES/ARES
> RED CROSS
> SKYWARN/NWS
> Wind Chill

to other systems

> Amateur News
> Amateur Radio?
> A P R S Locator
> ECHOLINK
> FCC Call Search
> Frequency Bands
> HamFests
> I R L P
> PART 97
> Repeaters
> W5YI INFO links

> Country Prefixes
> Icom Band Chart
----(.PDF format)
> Icom US Grid Map
----(.PDF format)
> Icom Manuals
> Morse Code
> Phonetics
> Q-Signals
> QSO Abbr.
> R S T List
> Satellite Freqs

LOCAL AMATEUR OPERATORS WEB PAGES

(NOTE: To have your website listed here send me a E-mail)

> N2SQO's Web Page


Click to
the web
Callsign Lookup:
To donate
BLOOD
in the Albany NY area
please click here:
WE WILL REMEMBER!!
September 11, 2001
Amateur Radio Operators!!!
Get your FREE Website NOW!!
This system supports the efforts of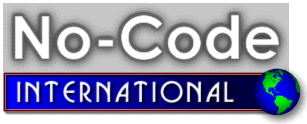 NCI-4232
This site
Awarded
Ham Sites
2002
| | | | | |
| --- | --- | --- | --- | --- |
| Pacific | Mountain | Central | Eastern | UTC |
CHECK OUT OUR SYSTEM PAGES
AND SPECIAL LINKS
Along the left column there are specific pages for
SKYWARN - RACES/ARES
MARS - AMERICAN RED CROSS
In our SPECIAL LINKS area there are links for EchoLink, IRLP (Internet Radio Linking Project), HamFests, and an APRS Locator Link.
In addition, we have added a section called "HAMTOOLS", which you may find useful. These include: Country Prefixes for CW, Q Signals, Phonetics, Morse Code Letters Chart, QSO Abbreviations, Satellite Frequencies, and a chart showing the Readability - Signal - Tone numbers. Also a handy ICOM Manuals page. Check it OUT!!
Please send a comment by E-mail.
STORMY

Amateur Radio at the International
Space Station (ARISS) and the
Shuttle Amateur Radio EXperiment (SAREX)
Check out the links at the right for these topics. Some of the data available, may be of interest to you. The graphs include the frequencies necessary for communicating with, or just listening to, the ISS and details about SAREX.
While you are in the links, check out the
Goddard Amateur Radio Club (GARC)
and
Johnson Space Center Amateur Radio Club (JSCARC).
MUSIC ADDED TO EACH PAGE
Each page plays a different tune and may be turned off at the bottom of the page. Included is the name of the tune and the artist!
BRIEF NOTE
We will endeavor to supply this site with the latest Amateur Radio Internet links. If you have any suggestions, or know about any items you would like to see added to this site, please do not hesitate to E-mail me. In addition, check out the WebRings/NetRings located at the bottom of this screen. You can connect to some of the best Amateur Radio sites on the web through these rings.
STORMY
HAM RADIO SOFTWARE
Need Amateur Radio software? Check out this link at QRZ.COM. They have Antenna Programs, Packet Radio, Scanners, Log Book Programs, and just about anything else you may need related to Amateur Radio.
CLICK HERE!!
N2VLS is a member of,
or otherwise affiliated with the following: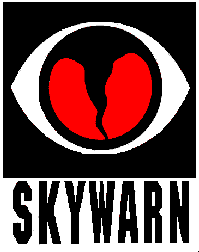 Click on thumbnail figures for enlarged view.
If you have any suggestions,
please do not hesitate to E-mail me.
de N 2 V L S, 73
ENJOY!!


PUBLIC SERVICE ADVERTISEMENT


"HEY JUDE" - THE BEATLES
Audio Clips Courtesy of FreeAudioClips.com