| | | | | |
| --- | --- | --- | --- | --- |
| Pacific | Mountain | Central | Eastern | UTC |
---
SKYWARN-NOAA-NWS
---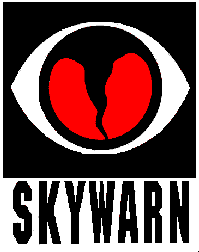 ---
Wind Chill?
Check out the windchill chart - Click here!
---
Check out these related links:
1 - Massachusetts State SEVERE Weather Warnings
2 - NASA TV - LIVE @ Spaceflight NASA

Available during active flights of Shuttle Orbiter
3 - New York State SEVERE Weather Warnings
4 - NWS Forecast Office Albany - SkyWarn
includes links to other related areas
5 - SkyWarn Educational Materials
such as spotters guides, weather terms, frequencies, etc.
6 - Supplemental Weather Information Network
A service of the Albany NY NWSFO
SPECIAL NOTE
For additional Skywarn sites, check out the
SKYWARN WEB RING
at the bottom of this page.


PUBLIC SERVICE ADVERTISEMENT

"YESTERDAY" - THE BEATLES
Audio Clips Courtesy of FreeAudioClips.com