Follow Us!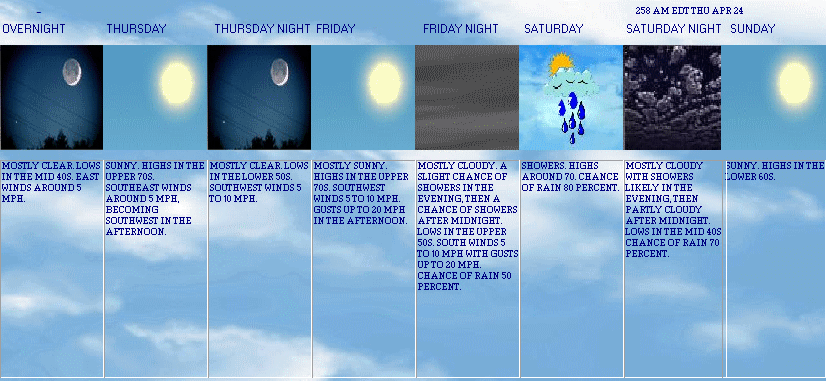 CURRENT DATA
UPDATES EVERY QUARTER-HOUR - LAST READING AT: 13:00 on Friday, September 17, 2021
Current Conditions


Current Weather - Dry
Current Temperature: 71.7°F (22.1°C), Apparent Temp: 76.9° F
Temperature Trend Last Hour: +1.8°F (+1.0°C)
Barometer corrected to MSL: 30.233 inches (1023.8mb)
Trend (last hour): Steady
Pressure change: -0.4in.(last hour)
Pressure change (last 6 hours):-0.9in. (-0.9mb)
Pressure change (last 12 hours):+0.0in. (+0.0mb)
Humidity: 89%, Humidex: 85.6%
DewPoint: 68.3(Wet Bulb:69.5 )
Heat Index/Wind Chill: 69.2°F/71.7°F
Maximum Temperature (since midnight): 71.8°F at: 12:53
Today In 2015, I Recorded a high of 85.9°F
Minimum Temperature (since midnight)66.4°F at: 08:54
Today In 2013, I recorded a low of 39.9°F
Cloud Base: 1082 ft. (330 m)
Station Altitude: 300ft ft. ASL

WIND DATA
Average windspeed (ten minute):0.1mph
Wind Direction (ten minute):54° NE
Maximum Gust (last hour):3.0mph at 12:17 SSE
Maximum Gust (since midnight):3.5mph at 08:15
Maximum 1 minute average (since midnight):1.2mph

PRECIPITATION DATA
Rainfall (since midnight): 0.01in. (0.3mm)
Current Rain Rate: 0.000 (inches/hour)
Rainfall (last hour): 0.000in. (0.0mm)
Storm Rain Total (inches):0.00in. Started: 0/0/0
Yesterdays Rainfall: 0.370 in.
Rainfall This Month: 5.040in. (128.0mm)
Rainfall [Snowfall]: 2021 28.079in.(713.2mm)[(42.200in.)(107.3cm.)]
---
AVERAGES & EXTREMES HISTORY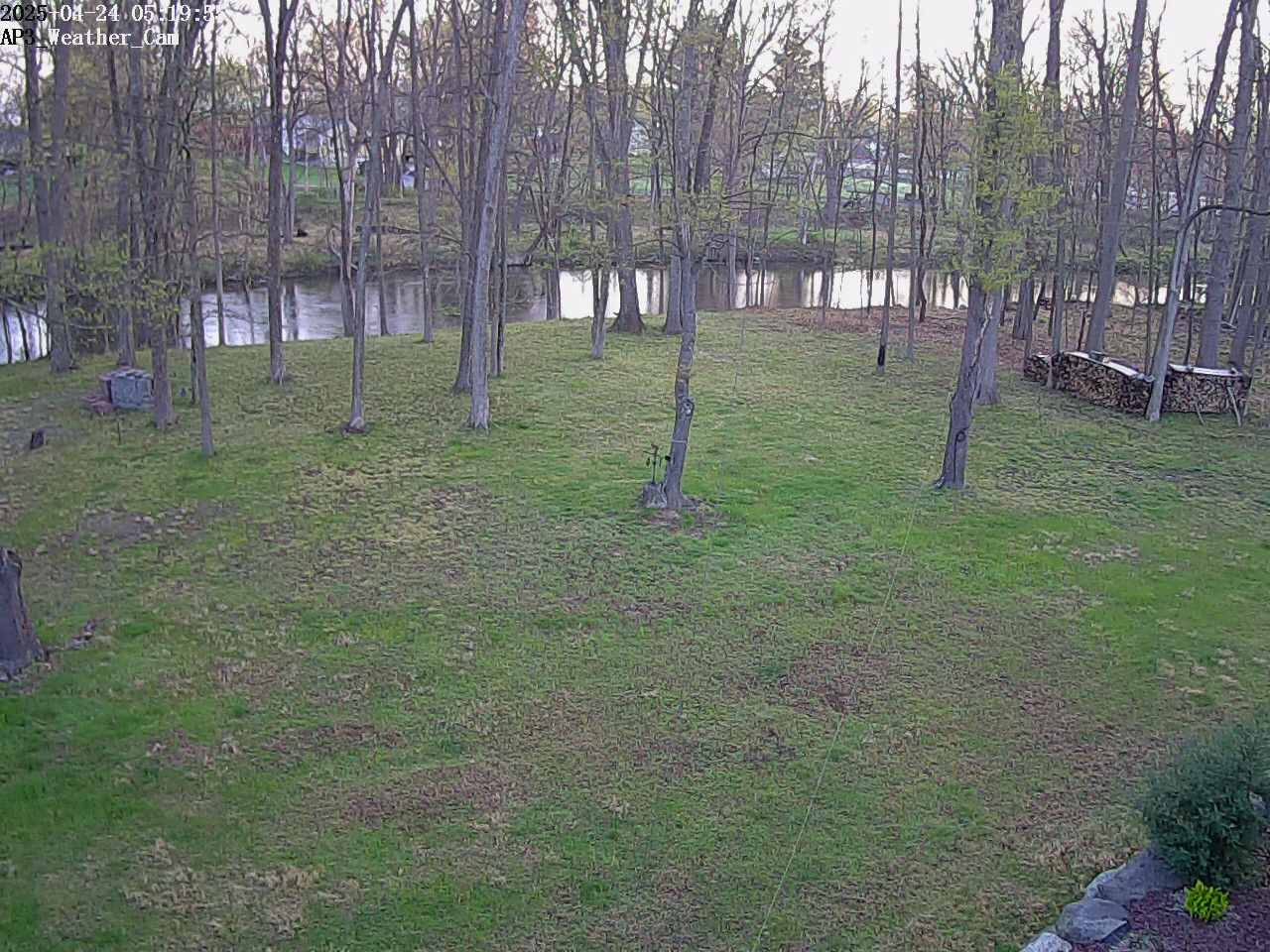 Copyright Notice: All contents of this site, including text, graphics are considered the property of N2KI unless otherwise stipulated and are protected by copyright law and may not be reproduced or distributed in any way or form, without the express written consent of N2KI.
©N2KI All rights reserved.
ISS BATTERY STATUS FLAG: Ok
RECEPTION STATUS: 9578 90 0 1615 5 (Reception of the data from the ISS status,Total packets received, Total packets missed,Number of resynchronizations, The largest number of packets in a row that were received., and the number of CRC errors detected)
The current % Reception: 99%