Home LLDXT
Plan
Area
Team
QSL
Guestbook
Pictures
Logs
Real Audio
DX Cluster
Diary
The QSL manager for this tour is:

Rob Snieder
Van Leeuwenstraat 137
2273VS Voorburg
The Netherlands.
QSL can be send direct or via the buro.
Please use Special Issued stamps since I collect them
OLD type IRC's are not accepted anymore !!!
NOT stamped IRC's are treated as NO contribution !!!
which means I will send the QSL(s) via the buro !!!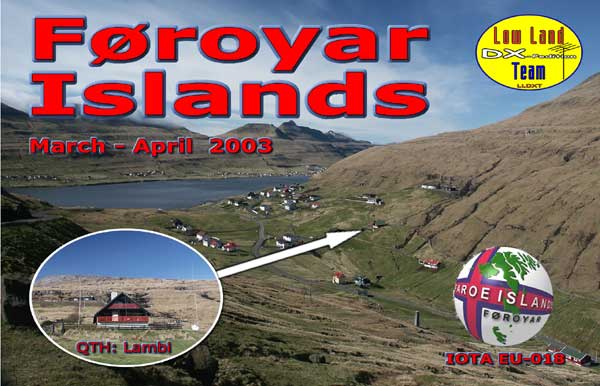 Registred Letters:
It isn't possible anymore to forward registered letters to an other address in Holland. I don't have time to go to the post office during their opening hours. If you you still wish to send me a registered letter e-mail me first and I will give you my employers address which is ok. Registered letters to my home address will not be collected and therefore be send back to sender 3 weeks after first attemp of delivery. I do regret this but I don't make the Postal regulations so I can't do anything about this.
Some QSL Rules:
All received QSL's will be treated as buro cards unless:
1) You have added sufficient Green Stamps, Euros and/or IRC's, please concider our costs, YOU are our sponsor!
2) A SASE is included which should also be big enough for the return QSL's
3) Recent envelopes are used which don't fall in parts if you try to close them
4) The return address is written on the SASE (with the Country name) or an address label is included
5) Only use the new IRC type and make sure they are stamped

Some additional notes:
Direct received envelopes with SASE but with other currencies than Green Stamps, Euros and/or IRC's or Postcards will be treated as buro cards
On the QSL be accurate on the callsign date/time information, we will search the log in a 10 minute frame
Make sure your callsign is repeated at the back of the QSL, this processes faster
If you made many QSO's you can send 1 QSL and an attachment page with the other contacts sorted on Callsign/Date
Registred letters to my private address are not accepted anymore due to postal regulation changes.