Mike and Lana Melum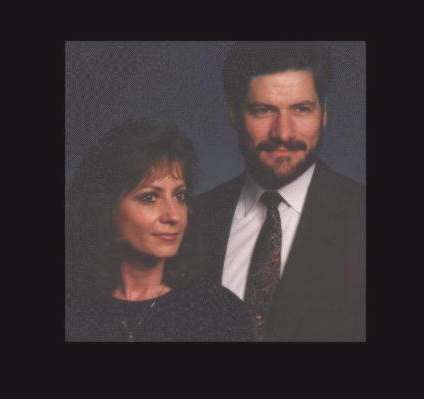 Cat pictures galore (New trick shots) : Feline Fotos
South Dakota / Minnesota trip (October 2000): Trip
Thanksgiving, Indianapolis (November 21-25) TG
Christmas living room (by Lana): (also note the halo)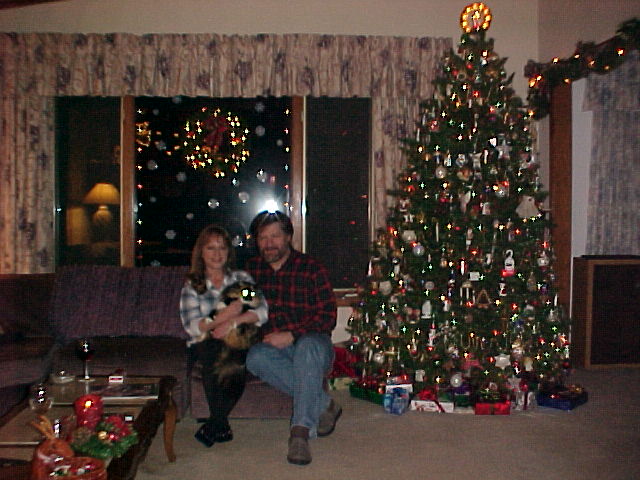 Tiny cat with her eyes all aglow: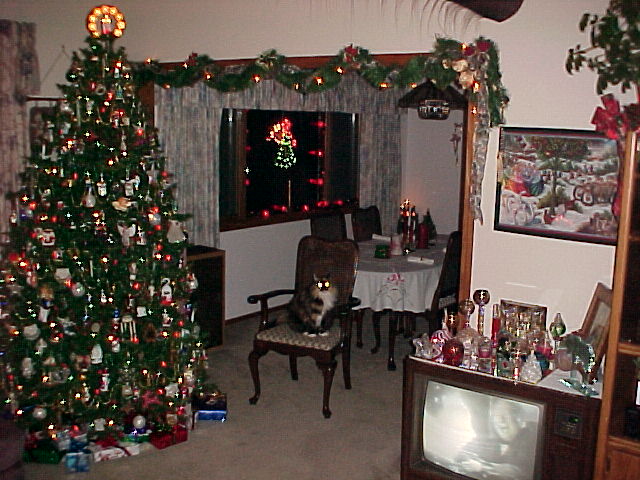 And another blury one: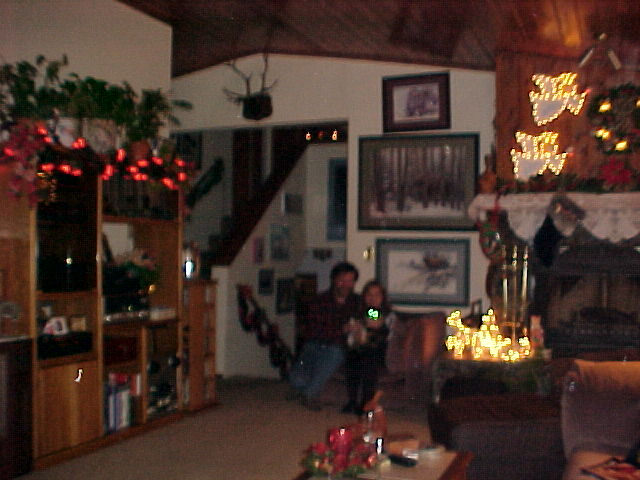 Here's our new boat. We just got it and won't get it in the water this year. But we plan to put projects aside and play a lot more next year.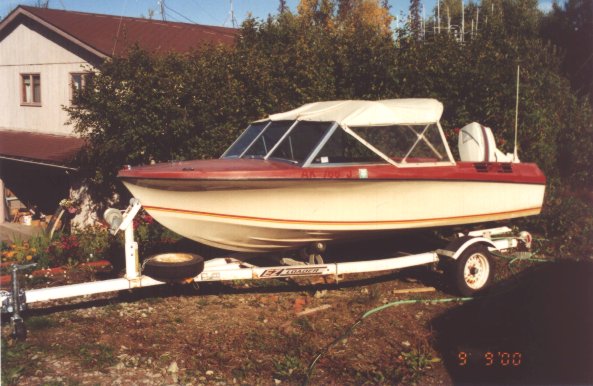 It was a deal we couldn't pass up.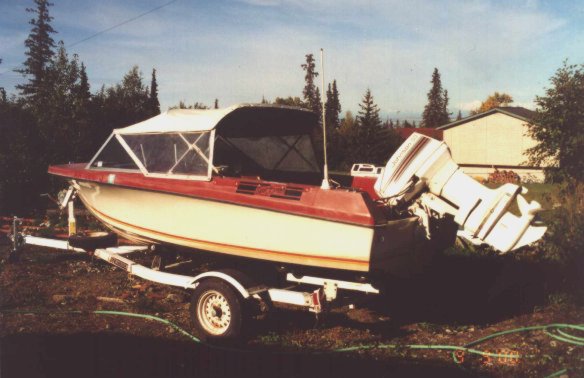 Mike, Lana & Eme in our back yard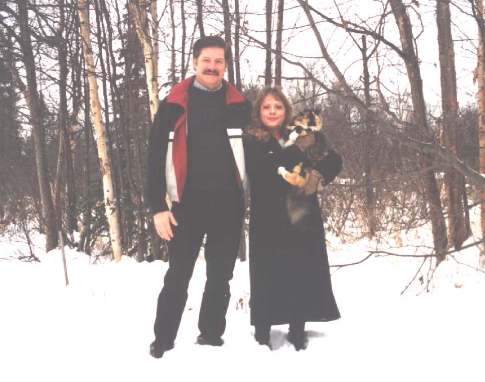 1999 summer's deck project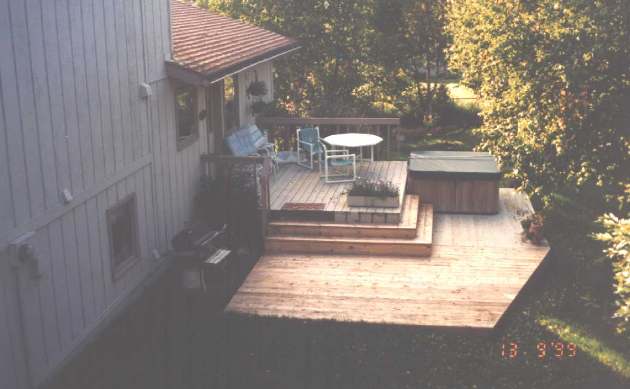 Mike, Lana, Eme, House, and Tractor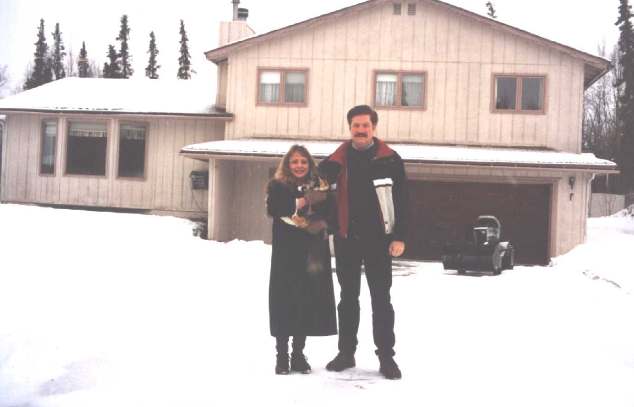 Summer view of the front of the house: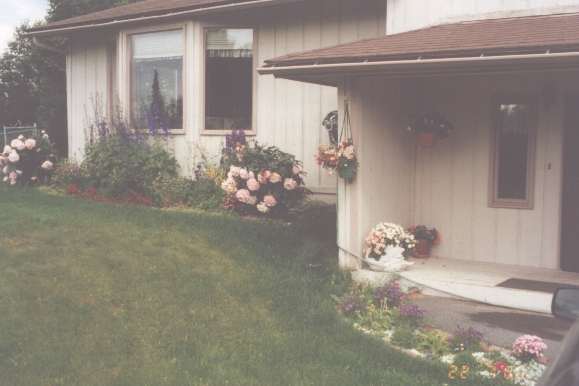 The birdbath and some flower gardens in the back yard: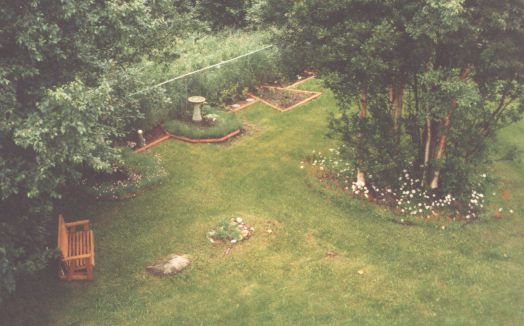 Eme taking a snooze: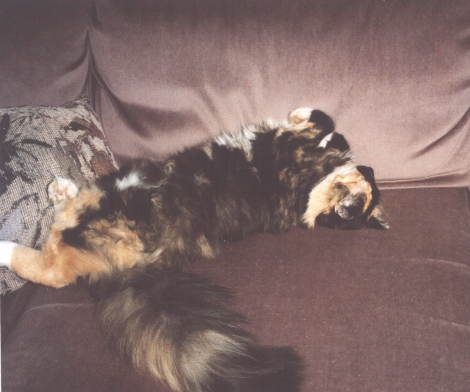 The jungle cat, March 2000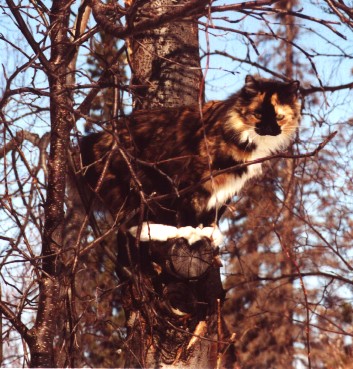 The shedmeister: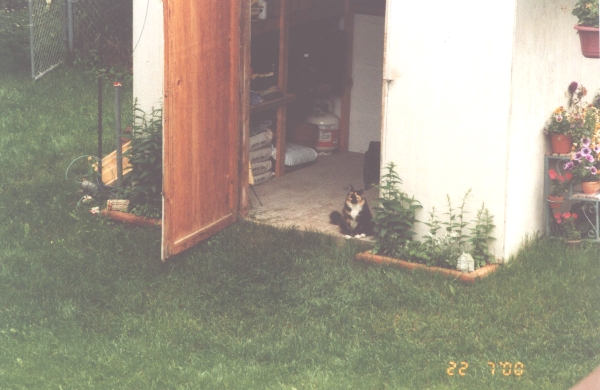 Eme's favorite spot outside:
The Year 2000 Garden Project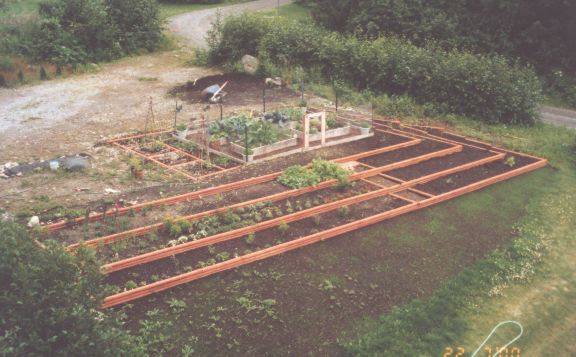 Another view: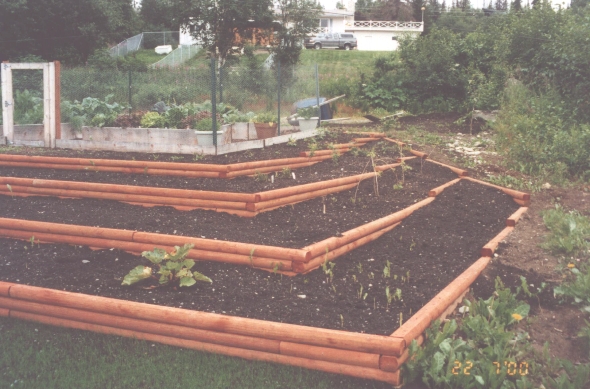 And another from the top side showing the raised beds: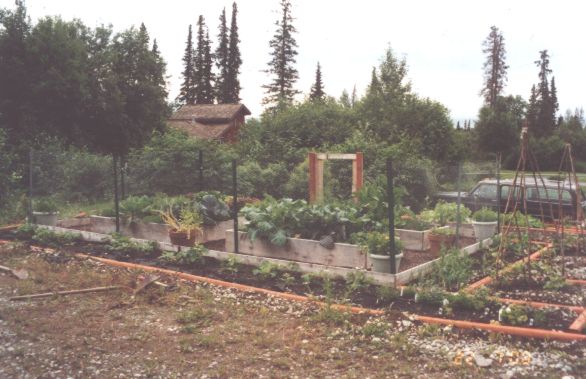 The 1967 Corvette that I have owned since 1977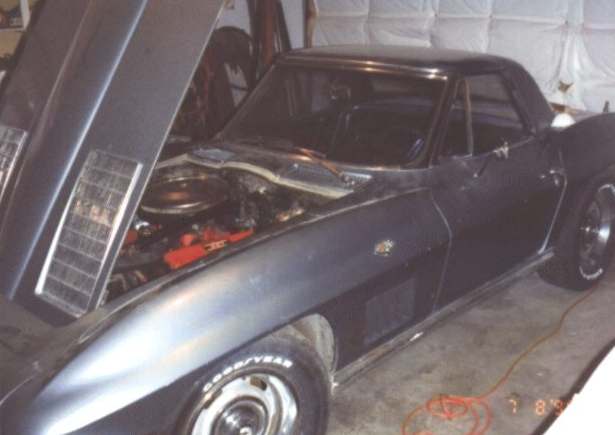 On the beach, August 1, in Clam Gulch, Alaska: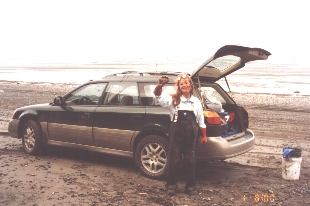 Our View: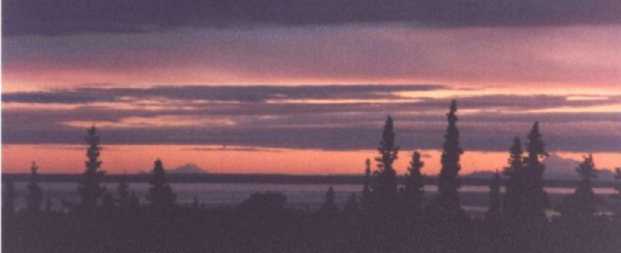 Sunset viewed from our house. 3 volcanos visible from our
living room:
Mt. Spur 70 miles distant, (not shown)
Mt. Iliamna 165 miles distant, just left of center photo
Mt. Redoubt, about 90 miles, right side of photo
Its a new show every day! The most amazing sunsets I have
ever imagined.
Sometimes its not good to fly standby in Alaska