Late Night Net Homepage
Miami-Dade County SKYWARN Page!
LOOKING FOR THE BEST GAS PRICES? TRY HERE!!
Where Am I?? Click Here To Find Out!!
Official APRS Software of KF4OUI
SITE CONTENT APPROVED BY:
MAX THE DECENCY MONITOR
Tell the FCC you can decide what material you find objectionable WITHOUT their help!! Click the banner below!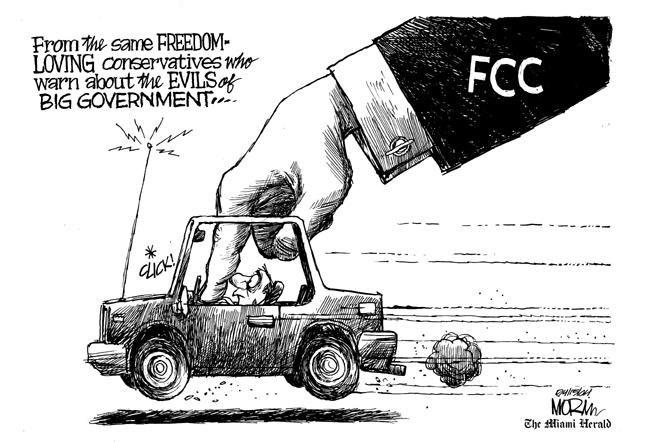 Click the campaign button to visit my Kerry Core page. Contribute if you can!
My intention for this page is to provide information to people who are interested in learning more about ham radio, or becoming licensed hams, in the coverage area of the all-mighty 147.000 repeater. If you are part of a VE team, or a member of a radio club in South Florida, please visit my Club Page and my Exam Schedule page. If your testing session and/or club meeting is not listed, provide me with the proper information and I will gladly add it!
Join the SoFlaHams Email List!!
You should sign up for the South Florida Hams mail list. This is probably the most active e-mail list for the South Florida area, it will tell you everything you need to know about ham activity and issues for the area. Non-hams are welcome on this list, so if you have any questions feel to post them. Most likely you will get a response in 24 hours or less. Remember this is a E-MAIL reflector, so you will need to register a yahoo ID with the email address you use the most.
Click to subscribe to SoFlaHams
Index
Individual pages updated in the past 10 days will be shaded green in the table below. Brand new pages will be shaded red. Pages not updated in the past 10 days will be shaded yellow.
| | | |
| --- | --- | --- |
| Web Page | Date | Comments |
| Miami-Dade Skywarn Page | 04-10-04 | Miami-Dade County Skywarn Page, Created By Me!!! |
| Clubs Page | 04-10-04 | Times and locations for Amateur Radio Club meetings |
| Classic Arcade Games Page | 04-06-04 | A bunch of classic games that run in Java! No need to download anything!! |
| Late Night Net Roster | 03-31-04 | Meet the Late Night Net Players |
| Assorted Links | 03-30-04 | Various general interest links. Please tell me about broken links!! |
| SPY WARE PAGE | 03-25-04 | Detect and get rid of spy ware, download Zone Alarm, and test your firewall! |
| Projects Page | 03-23-04 | My various radio related construction projects. |
| Dinner Page | 03-21-04 | Sunday night dinner page |
| Opinions Page | 03-21-04 | My personal opinions on stuff. Read at your own risk! |
| Testing Information | 03-20-04 | Information about testing including how to obtain study materials |
| Exam Schedule | 03-20-04 | Times and locations for Amateur Radio testing |
| License Classes | 03-20-04 | Differences in the three Amateur Radio license classes |
| Archived Jeep Page | OLD | Robert's Jeep Page. Back by popular demand! |

The SFFMA is one of the clubs I belong to - and the owner of the 147.000 repeater! Check their page out. Also check out the South Florida FM Association scanner page! You can get more frequencies for your scanner, or add your favorite (non ham) frequency to the database.
You are invited to the next SFFMA meeting!!
The South Florida FM Association meets on the SECOND MONDAY of each month. Why not show up to the next meeting? Meetings are open to the general public (that means YOU!). The meeting location is the Miami-Dade Fire Rescue Headquarters 9400 NW 41 ST. Drive around to the back of the building, use the back entrance. There will be someone at the security window to direct you to the meeting room, just ask where the FM Association meeting is.
NEXT MEETING IS May 10, 2004, at 7:30 PM
NEW!!! The Dade Radio Club Of Miami now meets the SAME DAY as the SFFMA, at the same location, at 7:00 PM
Let Me Know You Were Here!!
Although you might not be able to get on the Late Night Net, you can send e-mail through this page! Your comment might even get read over the air, providing I am on the internet at the time.
About Me
I was granted my Technician Class license with the call sign KF4OUI on Feb 04, 1997. On June 14, 2002 I upgraded to Extra Class. I am currently the Treasurer of the South Florida FM Association, Vice President of the Dade Radio Club Of Miami, a SKYWARN spotter, a W5YI Volunteer Examiner, and a member of the American Radio Relay League.
For More Information About Ham Radio, Click the ARRL logo above