---
Some Views Of The Brookdale ATV Repeater System
---
The Brookdale ATV Repeater System appeared on the front cover of the October 1997 issue of CQ VHF magazine. This photo was taken in November 1995 by CQ VHF staff photographer Larry Mulvehill, WB2ZPI.
A fairly recent photo of the ATV Repeater System equipment rack.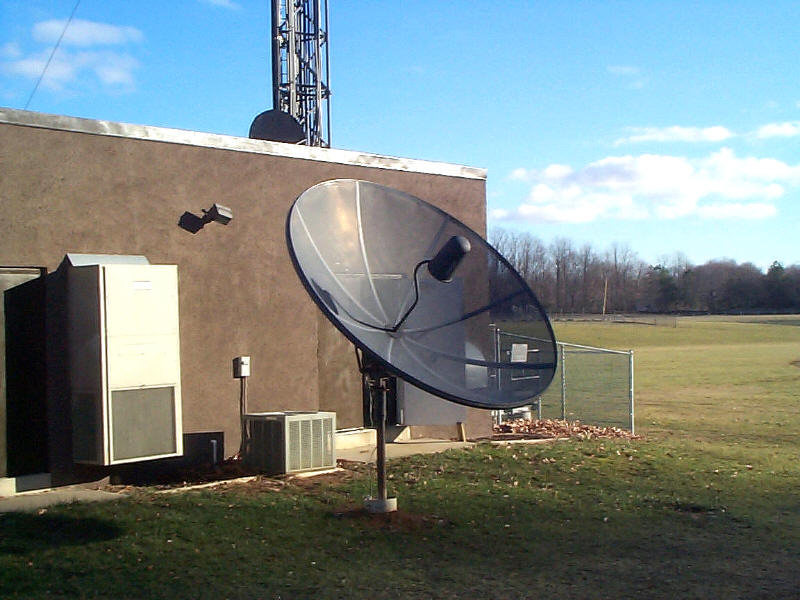 A 10-foot parabolic dish antenna is used to relay NASA Television transmissions through the repeater during U.S. Space Shuttle missions. The dish receives MPEG-2 digital video signals from the AMC-6 satellite, located approximately 23,550 miles from the repeater site.
---