Music Links
Like Zeppelin? Floyd your thing? If you WORSHIP Rush, then check out ZEBRA, Louisiana's Ultimate Rock n' Roll Band.
Aw, c'mon! If you don't like these guys, i have NO RESPECT fer ya at ALL! And if you DO know ANYTHING about music, you know that KASHMIR is the best song of ALL TIME! Check out this ZEP Site!
For those of you who are ABOUT TO ROCK, i do indeed SALUTE YOU! Click HERE to visit this extremely well designed page!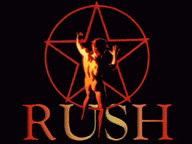 Check out this personal RUSH site. If you come across an official RUSH site, let me know!

How can you like Zeppelin without liking these guys? There are a FEW sites to check out: Mistabone.com, Shoh's Site! and THIS SITE are all GREAT! ...

(Are you noticing a pattern in my musical tastes?)

What can i say? How can you NOT like these guys? Some of the best music came out of the 80's. I'm a sucker for Blues Rock! Check out this OFFICIAL Site!
Woe is ME! Tesla, the BAND (named after the afore mentioned scientist) has broken up. BUT you CAN keep up with rumors on TeslaWeb and Mike's site.
Walk THIS WAY to visit AEROSMITH's well-designed home page! Album lists, lyrics, band history, Tour dates and lots more!

Don't Blow a fuse if you can't find a site about this 80' band! This site is a VERY WELL DONE tribute to one of those forgotten bands of the Metal era.
Have a Music link that should be here? E-mail me!
Back to top