Hi I'm in southwest Missouri area, I was licensed April 16, 2001 , as Tech Class. I'm presently working on the code so I can upgrade, I love Ham radio, Like many others though, I started out on Citizen's Band Radio, and as all know if done legally then not much challenge, and its not even good for local communications any longer, so that chapters closed.


I have been fascinated with radio since I was 7, when I watched my Uncle assemble a Short wave receiver set, then listened to stations all over the world , later on he gave me that receiver, I use to lay on my bed at night and tune in the world. I was hooked , but family and job prevented me from doing the amateur radio thing then. All children grown now time for my Hobbies hi hi.


Well here on this page are some of the links I use, hope they help you also.


Web Space Provived
for Amateurs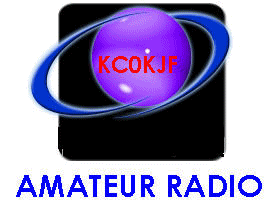 © Copyright 2003-2004
All Rights Reserved