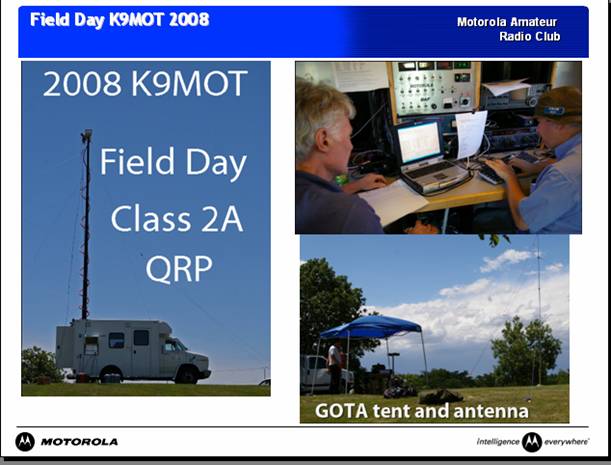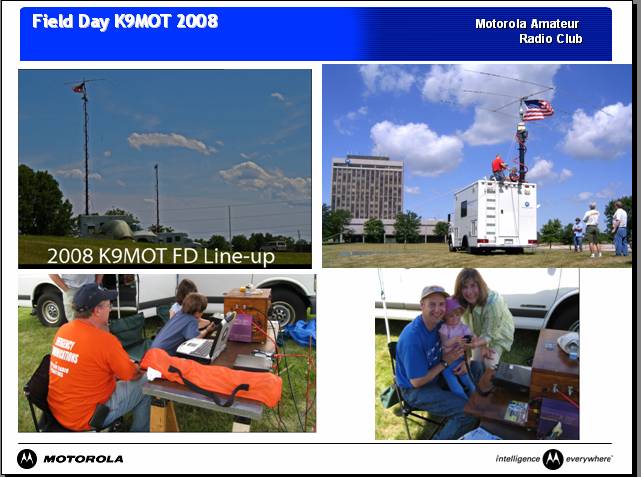 Ed, N9EP, the club president. He brought out his new Elecraft K3 for Field Day. Worked good on CW, wish I knew how to set it up for SSB.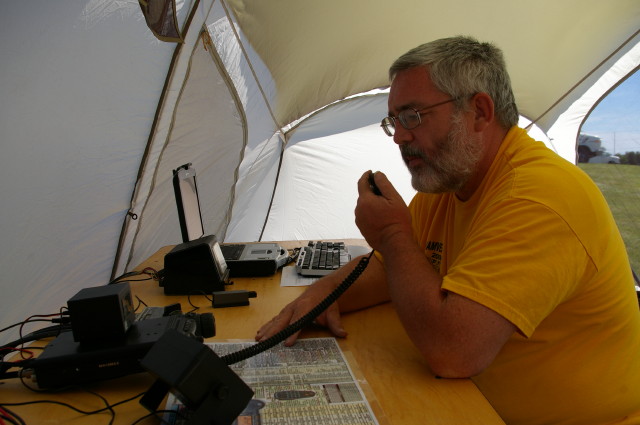 John, K9JK, in the VHF tent. This is early on Saturday before the big storm flipped the tent over.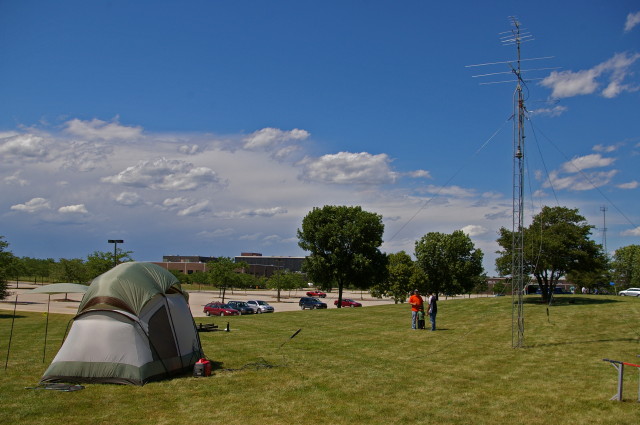 VHF tent and tower. Note the clouds to the northwest, bringing in the big storm.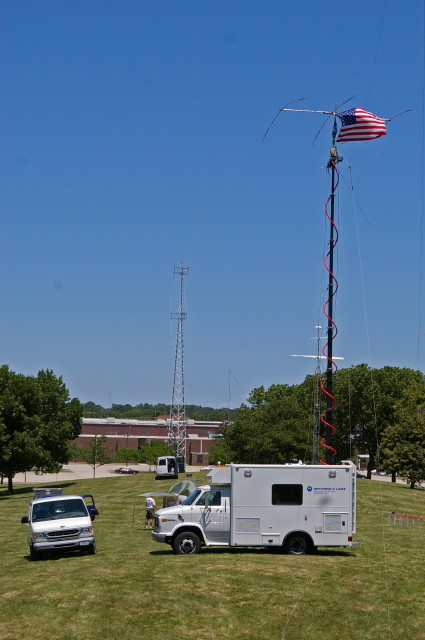 CW station in the Motorola Labs truck. Beautiful weather for setup.