ARES\RACES:
ARES is an acronym for Amateur Radio Emergency Service. ARES is organized by the American Radio Relay League (ARRL). The ARRL is the national membership association for Amateur Radio operators. Today, the ARES provides the organization and guidance to help amateur radio operators to establish a local emergency communications group. Emergency Coordinators work with local government agencies such as police, fire, sheriff, search and rescue and offices of emergency management to determine what emergency communications needs may exist.
Although the primary purpose of the ARES is to provide emergency communications, ARES members also routinely provide non-business communications support to other public events.
For more information about ARES, read this article:
ARRL ARES Manual: Amateur Radio Emergency Communication
| | | | |
| --- | --- | --- | --- |
| | | CALL | |
| Illinois ARES Net | 3.905MHz/7.230 MHz | KC6VVT | 1st & 3rd Sundays of the Month - 16:30L |
| Illinois Phone Net | 3.857 MHz | K9HEZ | |
| Illinois Section CW Net | 3.549 Mhz | K9CNP | |
| Illinois Sideband Net | 3.905 MHz | KA9MZJ | Everyday |
---
Madison County (IL) ARES Member Application
Madison County(IL) ARES Simplex Interoperability
---
ARRL Introduction to Emergency Communication (EC-001). http://www.arrl.org/online-course-catalog
ARRL Amateur Radio Disaster Welfare Message FSD-224
ARRL Public Service Communications Manual- An indispensable guide for amateurs providing communications for emergencies or public service.
ARRL Radiogram forms : RADIOGRM
ARRL Numbered Radiogram Reference: Includes both relief emergency and routine message radiograms, in addition to the precedence to use in emergency, priority, welfare and routine situations fsd3
ARRL Message Form Guidelines : Guidelines for originating and handling formal radiogram messages, including precedence, handling instructions, QN signals, Q signals, abbreviations, prosigns and prowords fsd218
ARRL Operating Aide : This handy operating aid contains five useful references including the UTC time conversion chart, the ITU phonetic alphabet, guidelines to using the RST System, communication procedures and good phone operating guidelines.
ARRL Emergency Reference Information Card : Includes Amateur Radio Emergency Service (ARES) operating guidelines, with room to record important telephone numbers and net schedules.
Red Cross Amateur Radio Operator Intake Form : This form may be used by Amateur Radio operators who are working on behalf of the American Red Cross.
FEMA Ready.Gov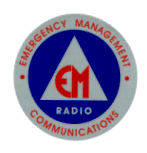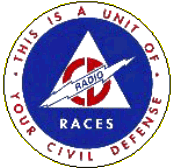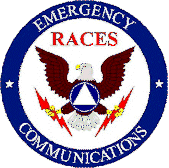 ---
Rev.: 2010/10/30

Effective Monday, 01 NOV 2010, the Illinois Section, for the purpose of ARES organization, will follow the Illinois Emergency Management Agency map. This map can be viewed at the following URL: http://ilares.org/images/regionaloffices.gif

Starting from the south end of the state, here are the new District designations and the DEC's that are currently serving:

District 11 DEC: Bruce Talley WA9APQ​
District 8 DEC: Curtis Williams W5DTR
District 9 DEC: Jim Hudson, WB9QPM
District 7 DEC: Josh Kittle, N9WEW
District 6 DEC: Gary Shanks, KA9FAJ
District 4 DEC: Neil Ormos N9NL
District 3 DEC: Dale Marzano, N9JH
District 2 DEC: Lloyd Sherman, KB9APW

The effort, here, is not to disenfranchise or displace anyone who is currently serving as a DEC or ADEC. The intent is to break the larger districts into smaller chunks in an effort to better manage and serve the counties within those districts. With the addition of RACES to the landscape in Illinois, this redistricting effort will help to eliminate confusion in converting ARES Districts to IEMA/RACES regions.

*If you are interested in serving as a District Emergency Coordinator (DEC) in one of the Districts that are currently vacant, or, if you know of someone who you might think is qualified and with whom I might speak about taking the job, please contact me by direct email.

Brad Pioveson, W9FX
Illinois State RACES Officer
ARRL Illinois Section Emergency Coordinator
[email protected]
Copyright LCRC: 2012, 2016
Last revised: 15 February 2016