34th Annual Hamfest 1 Sept 2018
The Alamogordo Amateur Radio Club is an ARRL affiliated club.
We have regular club meetings on the third Sunday of each month at The New La Luz Volunteer Fire department located at 51 JJ Henry in La Luz, NM at 3pm. To contact please E-mail: [email protected]
The Wednesday Infomation and Swap Net is in Full swing.
Please join us Wednesday evenings at 7:30pm on any of the linked repeaters:
146.800 , 147.300 or 224.040 146.720
If you are out of town try echolink and connect to W5TWY/R
The club provided communications assistance at the Tarantula 100 motorcycle race
It was a blast on two wheels!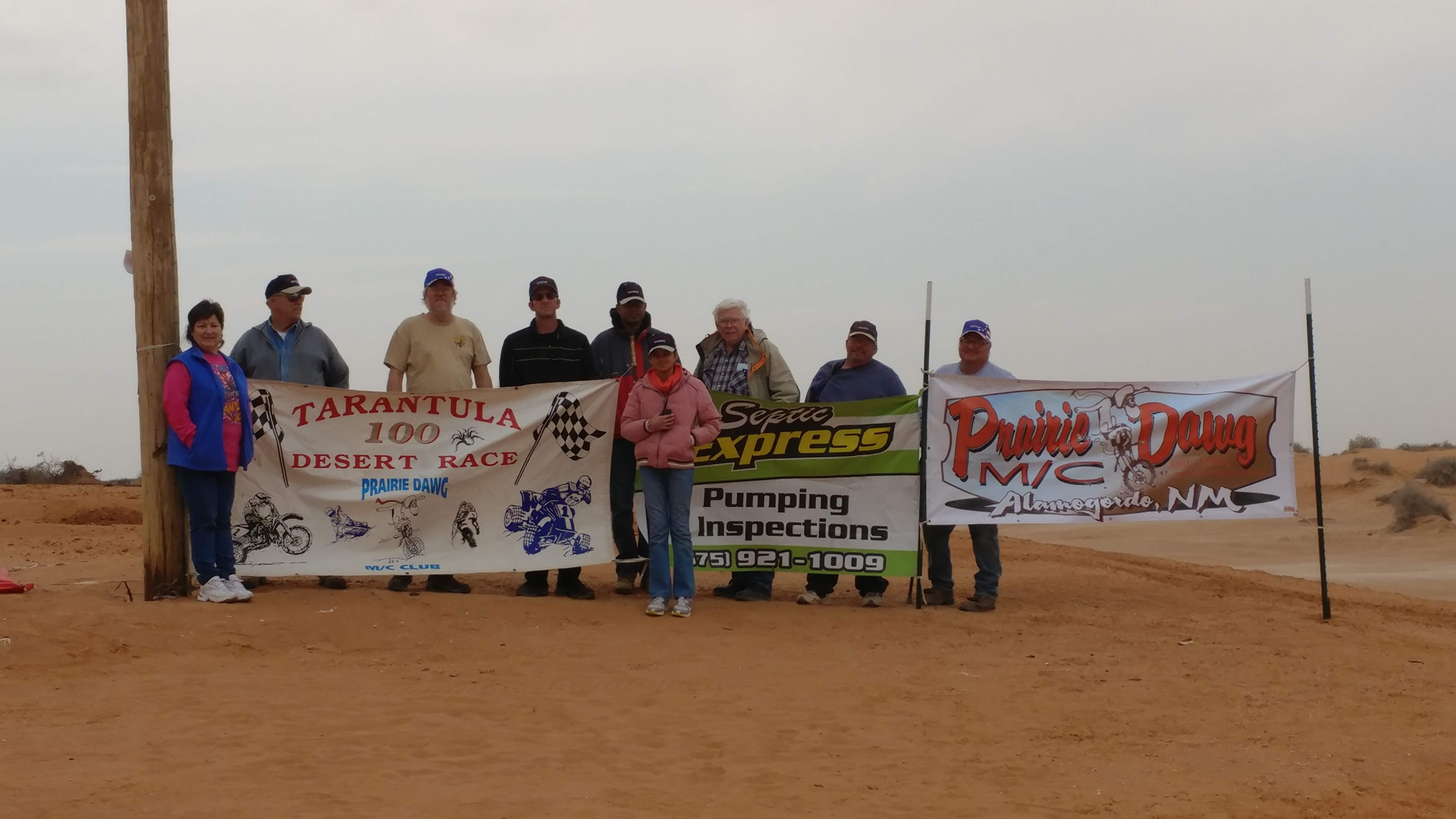 Information on the 34th Annual 2018 Hamfest is posted!
Our members are from Alamogordo, Holloman Air Force Base and the Otero County area.
The club participates in emergency planning and training with the local officials (city and county) and works with local civic groups to assist whenever communications are required for special events.

Each year the AARC sponsors the Alamogordo Ham Fest which has become a very popular and well attended gathering for hams from all over New Mexico and Texas.
OUR LATEST CLUB MEMBER
Lauren Passed here Tech Test on July 17, 2016 and became our youngest active ham in the club at the ripe old age of
12
..
Welcome Lauren
Lauren's new call
KG5OQZ
July 28,2016

Interested in Ham Radio?
From the Amateur Radio Relay League web page:
"Here's your invitation to a friendly, high-tech hobby that's got something fun for everyone! You can become an Amateur Radio operator--no matter what age, gender or physical ability. People from all walks of life pass their entry-level exam and earn their Amateur (ham) Radio license. They all share the diverse world of activities you can explore with ham radio."
Amateur radio, also known as "ham radio", is a hobby relating to two-way radio communications. It is a hobby that is enjoyed by many people around the world from all walks of life.

Whether you are interested in remote control models, an occasional chat with an astronaut in orbiting space, amateur television transmissions, bouncing signals off the moon back to another place on earth, a Friday night chat with friends and neighbors, or making contacts with other stations in faraway places, the hobby of amateur radio has something to offer everyone.

Amateur radio is a wide and diverse hobby and amateur radio enthusiasts, affectionately called "hams", can enjoy a variety of activities. Fox hunts (transmitter hunts), balloon launches, contests, making new friends through amateur radio, digital and satellite communications, building equipment or antennas, or even sending and receiving old fashioned Morse code, these are just a few of the many different aspects of the hobby. Each "ham" seems to develop their own favorite mode of communication.

Read more about the exciting hobby of ham radio by clicking on this link: ARRL Invitation to Ham Radio
If you see any errors or have suggestions for the website please contact the webmaster (Rick KB7SQF)