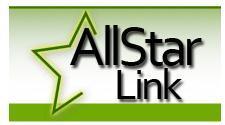 K0kn Web Page

<!> <!> <!> <!>


This page has the latest info on my satellite station. See the left side of the page for other operating modes and projects.
If this is not visable, click here to reload web page.




Radio Gear

                                             Click on pictures to enlarge image.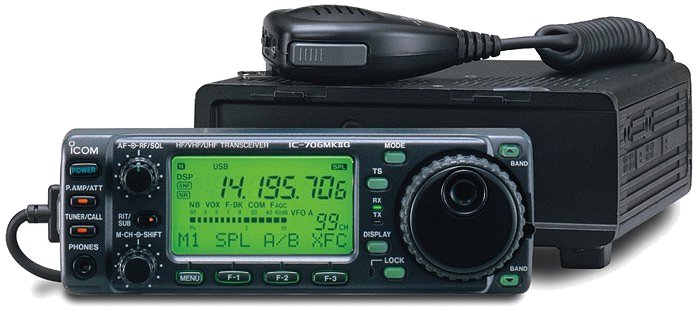 My satellite station consists of two Icom 706 MKIIg radios. This is probably the most versatile amateur radio ever built, and offers many advanced features not found in older radios. For satellite work, we need to transmit and receive simultaneously, so either a special full-duplex radio or two separate radios are required.
The 706 MK2g is a good choice for my station, as it offers practically all bands from DC-Daylight. These radios are also computer controllable, so automatic doppler correction and radio tuning are easily accomplished.
Besides working the most common 2m / 70cm satellites, these radios can also operate with HF as an uplink or downlink, and there are plenty of options for up and downconverters. For operation on frequencies above 70cm, several popular IFs are available for use with upconverters, downconverters and transverters. These IFs include 6m, 2m and 70cm.
For 13cm receive, I use either 123 MHz or 144 MHz as the IF with my downconverter. I've had dozens of exciting QSOs in mode U/s via AO-40, and in mode V/s via AO-51.

The 706 MKIIg is my favorite radio in the shack. It is the third revision of the best selling amateur radio of all time! Icom added many additional features and refined some of the existing ones with each revision.
On the 2m band, for example, the MKI has a 10 watt output, while the MK2 has 20 watts output and MK2g has 50 watts output. The late model MK2 and all MK2g models include AF level DSP standard. When Icom released the MK2g version, the 70cm band was added with 20 watts maximum output. All 706s operate from 160M - 6 meters at 100 watts and offer a general coverage receiver.
While both MK2g radios have DSP, one of my radios has the optional FL-223 narrow SSB filter, so this is my preferred receiver. I've yet to see a side-by-side lab comparison, but Icom advertises that the sensitivity of the MK2g's receiver is the same spec as the Icom 910 satellite rig!
All compromises aside, using two all-band, all-mode rigs makes for a very compact and powerful satellite station! These two rigs together can function much like an Icom 910, but with a few extra features! For one thing, between satellite passes, I can use a 706 as an HF rig or general coverage receiver, monitor 2 different bands simultaneously, such as 2m and 6m SSB, or two HF bands, 2m and 70cm, etc!
No doubt about it, the 910 is a nice rig - it has 1.2 GHz capability, and is a one-box satellite station. With my setup, I could always add a 1.2 GHz Upconverter outside near the antenna. I could have probably 8 watts output at the antenna this way. Using a 910, I'd have 10 watts output in the shack, and probably less than 3 at the antenna after cable loss.
You may not know that HF can be used for satellite operation.. In the current 'fleet' of satellites, only one or two support this, but there has been discussion lately of building a new Mode A low-earth orbit (LEO) bird. This satellite would have an uplink on 2 meters and a downlink on 10 meters.
While RS-12/13 was alive, I enjoyed mode T - uplink on 15m and downlink on 2m. I worked quite a bit of DX, some unaware that they were uplinking into a satellite. I really surprised a couple of guys when I told them that I was listening to them on a satellite downlink at 145 MHz.. hi hi
RS-12/13 was also capable of mode K - uplink on 15 meters, downlink on 10m. I was not equipped for HF/HF satellite modes while RS-12/13 was alive. I hope that some day I have a chance to operate HF/HF via satellite.

CAT Control
The Icom 706 series are PC controllable via the CI-v interface. This feature is called CAT control, or Computer Aided Tuning. This is very nice to have when working satellites. Software such as Ham Radio Deluxe or InstantTune can be used to automatically tune your radio(s) to the correct uplink and downlink frequencies, including doppler compensation.
CAT control is also used with logging software, which can really make logging easy! All you do is type the other stations call during a QSO, and the software records the rest - frequency, mode, time, etc. My favorite logging software so far is Ham Radio Deluxe.
Some rigs include a RS-232 port directly on the rig, but most require some type of interface. Icom rigs use a serial protocol called CI-v or CI-iv. This protocol uses TTL or CMOS level voltages, 0 volts for low logic, and +5 volts for high logic. Your PC uses RS-232 for serial communications, which uses -12 volts for low logic, and +12 volts for high logic.
A simple interface (called a level converter) is needed between the PC and radio(s) to convert these two different types of serial communications - see my Schematics Page for some designs that you can build!
Many free software packages are available for CAT control. I've used software for DOS and Windows, and have been very happy with both.

Automatic antenna pointing

Once you've got a PC tuning your radios, you'll want to have automatic antenna pointing. This is especially true when operating the LEO (Low Earth Orbit) satellites. A typical pass lasts just 10-15 minutes, and it's common to make 10-20 rotator adjustments during this time!
Many people think that an elaborate AZ/EL rotor system is required to work satellites. This certainly does help, but many of us use two separate rotors, and some folks do really well without an elevation rotor at all! I use a CDE/Hygain Ham II for azimuth and a Yaesu/Kenpro G500 for elevation.
If you only have an azimuth rotor, simply elevate your beam antennas to about 10 degrees of elevation. This will allow you to work the majority of the passes with good results. For more information about this technique, read a related article by WB4APR
There are many options for those who want to automate the antenna pointing chore. I use Kansas City Tracker (KCT) which has not been produced for many years. Like many others, I got lucky and found one for sale on the used market. Keep in mind that you'll need a computer that has an ISA slot. This is one good reason to be a pack rat - most hams are anyway. hi hi
I'm using an old Pentium 3, 766 MHz PC for KCT. It is the fastest, most modern computer I could find that still has an ISA port.
Thank you for visiting my site, I hope that it has been helpful for you. Don't hesitate to email me if you need help with your ham station, or to set up a sked! 73, Kyle

Free Hit Counter




Back to the Main Page


This site requires a frames-compatible browser for proper page viewing. If you're having trouble viewing this page, or want to visit the non-frames page, click here




Last Updated September 6, 2012

©1997-2012 Kyle Yoksh

<!> <!>