I have always been interested in electrical and electronics, but the real "spark" happened in 1974, at the
age of 14, when with the help of my dad, I modified a commercial receiver to listen the Air Band and VHF commercial bands. Then I built a couple of simple VHF receiver kits, bought a second hand HF receiver and got my SWL ticket,

I2-70272

, I still hold it. Finally, in February 1982, thanks to Elena, I2CWK (s.k.), who taught me Morse code with her patience and love for it, I got my full privileges HAM ticket with the callsign

IK2AGX

. I started immediately to work DX and this is still my main focus. I spend most of my "radio time" on CW, but I do some SSB as well, on all bands between 10 and 80 meters chasing DX.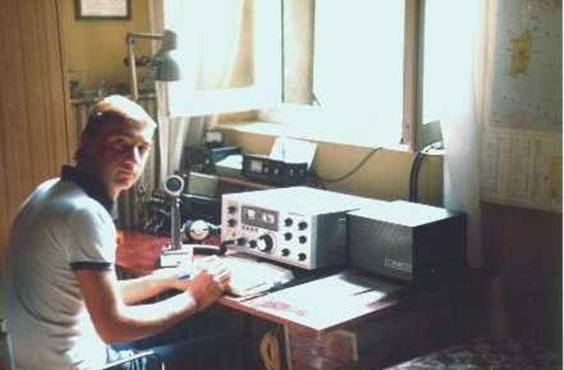 First steps with Yaesu FT-401DX and dipole antennas.
Upgrade to Yaesu FT-101E and Hy-Gain 12AVQ vertical for 10, 15, 20m plus 2 el. Delta Loop for 10 m and dipole for 40m.
With this setup I worked my first 115 countries.
Set-up in the new and current house (1984) with ICOM IC-740 and FL-2100B that did not stay long,I am a barefoot operator.
I used the amplifier mainly on 40 and 80m and for few ATNO, but all those countries were worked again barefoot later.
New house means new antennas, a TET HB43SP 4 el. for 10, 15, 20m plus home made dipoles for 40 & 80m. Later, on July 1992, a rotary dipole for WARC (12, 17, 30m) bands was added and this is still my "antenna farm".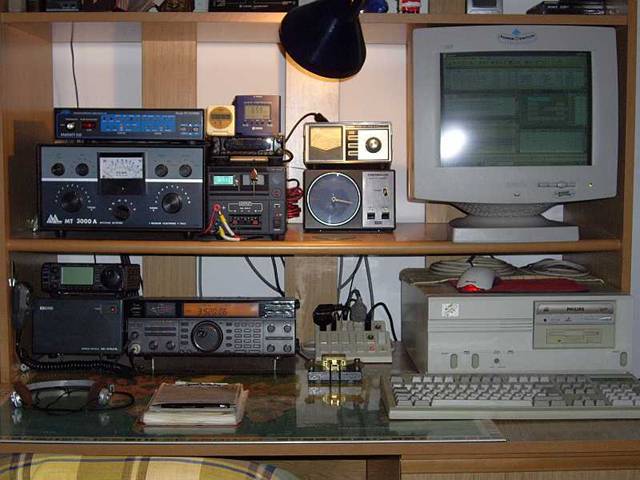 Upgrade to an IC-737A and IC-706 as spare. IC-2700H replace the IC-32ET VHF/UHF handheld used for packet cluster.
Latest and current setup with the addition of IC-7000.