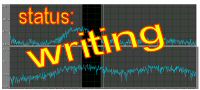 * * * IC8POF's Rig to SDR_IQ connection "ideas" * * *



Howto :


connect the FT1000mkV and Field and MP to the SDR_IQ
make an eeQso



As the SDR_Radio Console's written by Simon HB9DRV external radio support to the mkV and MP is not jet ready (mar.2012)
and maybe never will, I have found one reliable solution to connect the two equipments via the CAT system.

If this way is conventional or not I dont know, but it functions quite well and the possibility to VIEW and MOVE the rig's VFO
over the RF window adds another possibility to the only way of tuning by rotating the VFO knob.
Further the possibility to improve in some circumstances the received signals via the SDRConsole multiple options is another plus.

Almost all CAT commands are supported via the software connections .
There are still some little issues, but I suppose and guess that will be improved with the growth of the users asking for the improvements.

Connecting :CAT_Salad v.1


A) needed are the VSP Manager by Steve Nance (K5FR) and the DXLab Commander program.
In VSP create two COM pairs (say 5-6 and 7-8 in my case), in the Console Serial Port Option enable Com5 and Com7.
In DXLab-Commander set CAT1 to the FT1000mkV CAT port and CAT2 to COM6 with Kenwood protocol, the speed 4800-8n2 is ok.
Plus enabling both DXLab CATs in the Multiradio and Ports Options with Follow & lead primary VFO.
CAT2 via COM6 will "speak" to the SDR_RadioConsole on this port in Kenwood codes.
The COM8 port will be used by any logging program still speaking in Kenwood codes.
All the CAT functions between the logging program and the TRX are sent\received via the Console Serial Ports.



B) CAT_Salad v.2 ...


B) eeQSO ...
There is only one clogging when restarting XP-SO : the SDR does not follow at once the rig's VFO.
Go to the PORT-tab in DXLCommander, disable and reenable the second CAT and the SDR will read the frequency at once.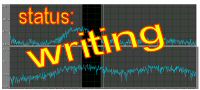 Any improvements or suggestions will be appreciated.
Write to my email on ic8pofATyahoodotcom (copy,paste and correct)


feb-apr.2012