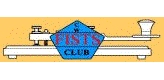 I think any Amateur that's worth a damn knows Morse code - Joe Walsh WB6ACU
CW is my favourite mode of operation. I no longer operate any other modes as none give me anywhere near as much enjoyment as sending and receiving morse. For me, it is also a living link to the history and development of Amateur Radio and I'm proud to maintain this tradition. My microphones are stored safely somewhere in the garage and I modified my K2 a while ago to avoid any temptation of ever using them again. I am a member of 11 CW clubs and like to participate in their activities.
Here's my collection of keys (click on the links for larger photos):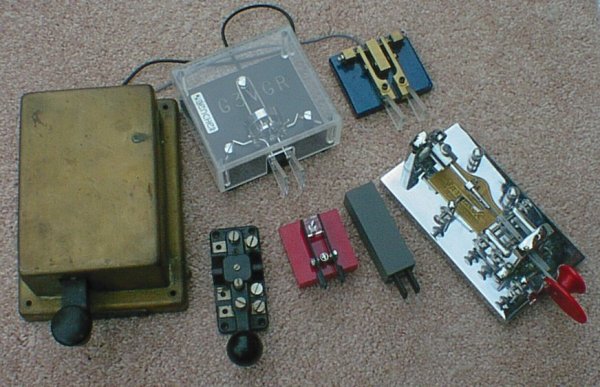 Front row (left to right):
British Army Key WT8A NR2
-
I bought this at a rally for portable operation, but have yet to use it in anger.
Whiterook MK44 paddles
-
Cheap and cheerful, I used them for portable QRP work
Palm Radio Mini-paddles
-
Quality German-made paddles for portable work
Vibroplex Original DeLuxe
-
My pride and joy. Bought in 1974 to replace my old Eddystone bug. Sold to Alva, G4DII in 2013

Rear row (left to right):
Marconi 365A
-
A beautiful precision ship's key, given to me by G3EBU, a real Marconi Man, in 1967. I need to clean it up and restore it sometime
Bencher BY-1 paddles
-
Like a Ford, my everyday paddles with a nice personalized dustcover from WB3EVL. Sold to Bob, G3YHI in 2013
K8FF Paddles
-
I assembled these from a Norcal kit. Vibroplex now have a commercial version, the Code Warrior Jr
Since the above photo was taken, I added a Kent TP-1 to my collection of paddles. This paddle has a very solid feel compared to the Bencher and I found it suited my fist better. It's a real "no-nonsense" paddle. However, I sold it after my wife and daughter bought me a Begali Simplex as a birthday present. This is also an excellent paddle with a solid feel like the Kent. The Begali is beautifully finished and I can send better with it than my other paddles. I ordered it with palladium instead of gold plating. Piero fitted the paddle with red metal finger pieces instead of the stock plastic varieties and it really looks elegant. Sending morse with such a well crafted piece of machinery is a satisfying feeling that cannot be appreciated by people who haven't learnt to use morse.
I had the opportunity to meet Piero, I2RTF at Hamradio 2006 in Friedrichshafen to thank him for such an excellent product. As well as being a great engineer and CW operator, Piero is also a really nice gentleman.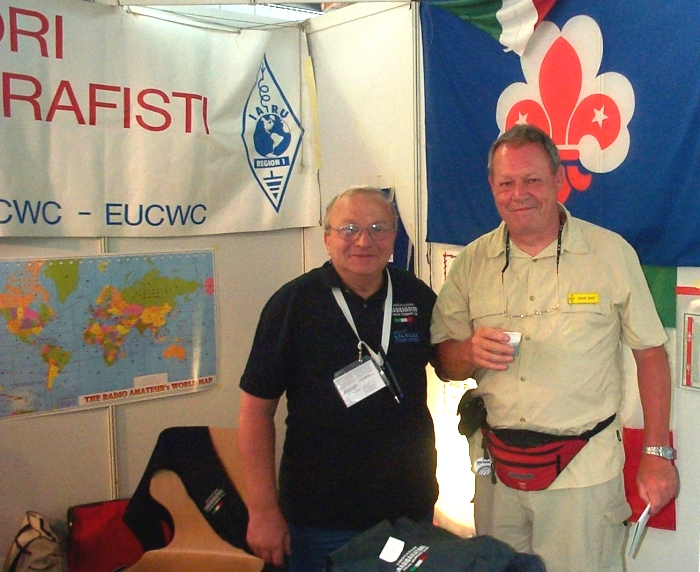 ---
International CW Clubs
Other CW-related links
---
[Home]