HOW TO MAKE OPEN WIRE FEEDERS
A recent request on the G QRP-L email Reflector was for the suppliers of 450 ohm open feeder. It is far easier to build this than find suppliers of this cable, and its a great deal less expensive.
---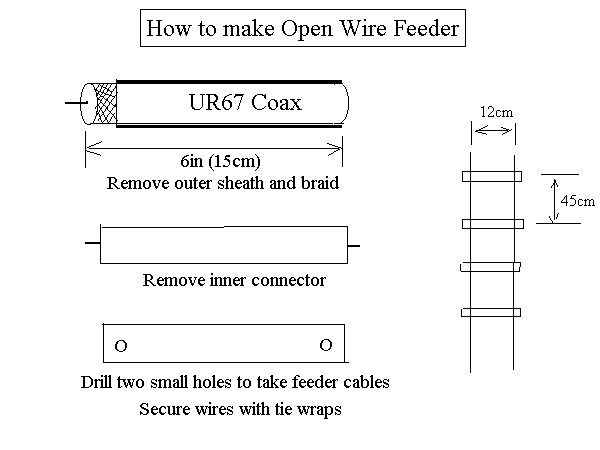 ---
I think the above diagram should explain all.