Main License - EK6DO since May 1995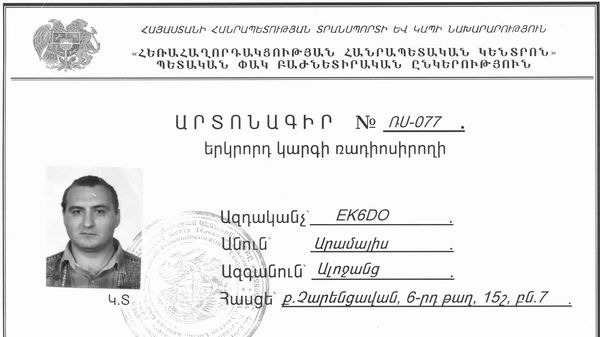 Operation from Tanzania, Oct 2003 to date.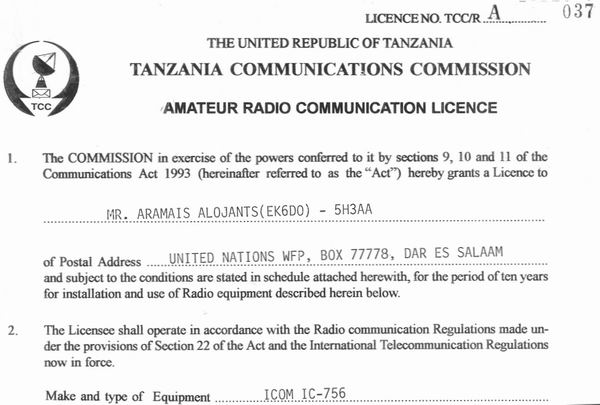 Operation from Iraq, May-Jul 2003
DXCC Desk approves operations for credit: The ARRL DXCC Desk has approved these operations for DXCC credit: Iraq--YI/ON6TT, YI/SM7PKK, YI/S53R, YI/S57CQ, YI/F5ORF, YI/ON4WW, YI/VK4KMT, YI/EK6KB, YI/EK6DO and YI/ON5NT; Market Reef--OJ0/OE1ZKC, OJ0/JH1ARJ, OJ0/AH7X and OJ0/JR4PMX, which took place July 12-16, 2001. ARRL newsletter, 14 May 2003
Click here to see pictures form my UN mission in Iraq or visit the Photo Gallery.