Info on EI7GL
---

QSL Info for EI7GL

Current QSL Status : All of the bureau cards have now been sent. So if you are waiting on a QSL card from me, it is on its way.
..............John, EI7GL (09/04/05)

Current QSL Status : I have cleared the backlog of HF QSL cards. So if you sent me a QSL for a HF contact, its on its way! Next step is to clear the backlog of VHF cards. I estimate there are about 400 cards.
..............John, EI7GL (13/03/05)

Current QSL Status : Backlog!! Every year, I usually have about 1,500 qso's which results in a steady stream of qsl cards from the buro. However, due to the excellent conditions during the peak of the solar cycle, dx-ing on 6m and the HF bands and contesting on the HF bands, I had nearly 7,000 qso's in 2000 and just over 3,000 qso's in 2001. The result is that I now have a huge backlog of cards from the buro!! If you have sent me a qsl via the buro, please be patient ;-), I will reply to all the buro cards that I have recieved.
..............John, EI7GL (24/8/03)

If you have worked me on the bands then my callsign / QSL card may qualify you for some awards....

- - - - - - - - - - - - - - - - -

Locator / Grid Square : IO51TU

- - - - - - - - - - - - - - - - -

Worked All Ireland Square : W76 Cork
Worked All Ireland Book Numbers : Number 12 (Issued before 1/5/95) and Number 60 (Issued around July 1995).

I use Book Nr.12 to collect WAI squares on HF+VHF (600+). I use Book Nr.60 to collect WAI squares on
2m metres only (306) which is my main interest in the WAI award scheme.

- - - - - - - - - - - - - - - - -


Worked All Britain Book Numbers : 15718 (Issued 22/5/01) , 15731 + 15732 + 15733 (Issued 12/6/01)

I use Book Nr.15718 to collect WAB squares on HF+VHF. I use Nr.15731 for 10 Metres only, Nr.15732 for 6 metres only and Nr.15733 for 2 metres only.

- - - - - - - - - - - - - - - - -



Ten-Ten Number : 49102 (Issued August 1988)









- - - - - - - - - - - - - - - - -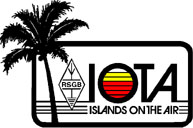 My IOTA Reference : EU-115





- - - - - - - - - - - - - - - - -


Diploma Interest Group ( Germany )

My DIG Number : 5916

Issue Date : 16th October 2001

The DIG Group has about 6000 members in over 120 countries and I am currently the only EI member.
If you have worked me after the 15th of October 2001, you can use my QSL card for the Worked DIG Members Award.


---
My QSL info............

If you have worked me and you would like a QSL card, please note the following...

The contact must be in my logbook. If the contact was not complete, I do not log it.

I QSL 100% to ALL Buro QSL cards recieved.

If you would like to QSL direct, then please enclose $1 or 1 IRC. (Airmail Type)
(Due to all the recent changes to the IRC, I would prefer if you could use $)

My direct address is :

John Desmond
4 Rathmore Lawn
South Douglas Road
Cork City
Rep. of Ireland


Any direct QSL cards that I recieve that does NOT have $1 or 1 valid IRC enclosed are replied to via the buro.
---

NOTES

IRC'S
International Reply Coupons (IRC's) come in 2 types :

1. Surface IRC's which are useless.
2. Airmail IRC's which are OK. Look for the words "aerienne" or "lettre-avion" in the printed text on the front. There are 3 small boxes on the bottom of the front of the IRC. Only the box on the bottom LEFT hand side should be stamped, otherwise the IRC is invalid.


BURO
Expect a long delay, 1-2 years before you get a buro QSL card back. I often recieve buro cards here about 9 months after the QSO was made. Assuming that it takes as long for the card to go back, that makes a delay of 18 months.


By the way, I never cash in any of the IRC's or dollars that I recieve. I re-use them when I send off direct for DX QSLs that I need.




If you would like to send me an e-mail, my address is listed on the index page.

Back to the Main Index
---