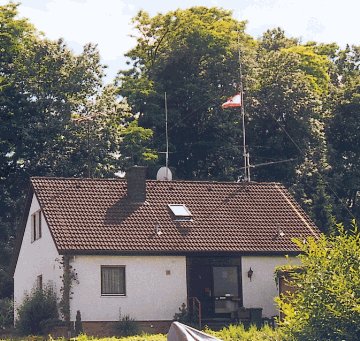 So I decided to upgrade my portable QTH near Heidelberg.

On the right mast is the vertical for shortwave, below it a yagi for packet radio and an optional 37m long wire antenna.

On the mast in the middle is a vertical for 2m/70cm/23cm and a satellite dish for the TV sats Astra and Eutelsat.

On the left side a rusty TV antenna has survived, so there now are three antenna masts on top of the building.

And the geographical directions now is simplified to:

The house with the big antenna...