---

Welcome !

Welcome on my ham-radio homepage...


After a longer period of inactivity i will update this website to the year 2017 now



DG7FEQ, Christian, in Meerbusch near Düsseldorf
Currently i am only QRV with a small rig on shortwave.
TRX: Yaesu FT991 with 100 watts
Antenna: HyEndFed 3 band antenna for 40, 20 and 10m
The antenna is mounted on a 6m aluminium flag pole and tied around a tree in the neighbouring garden at around 10m height.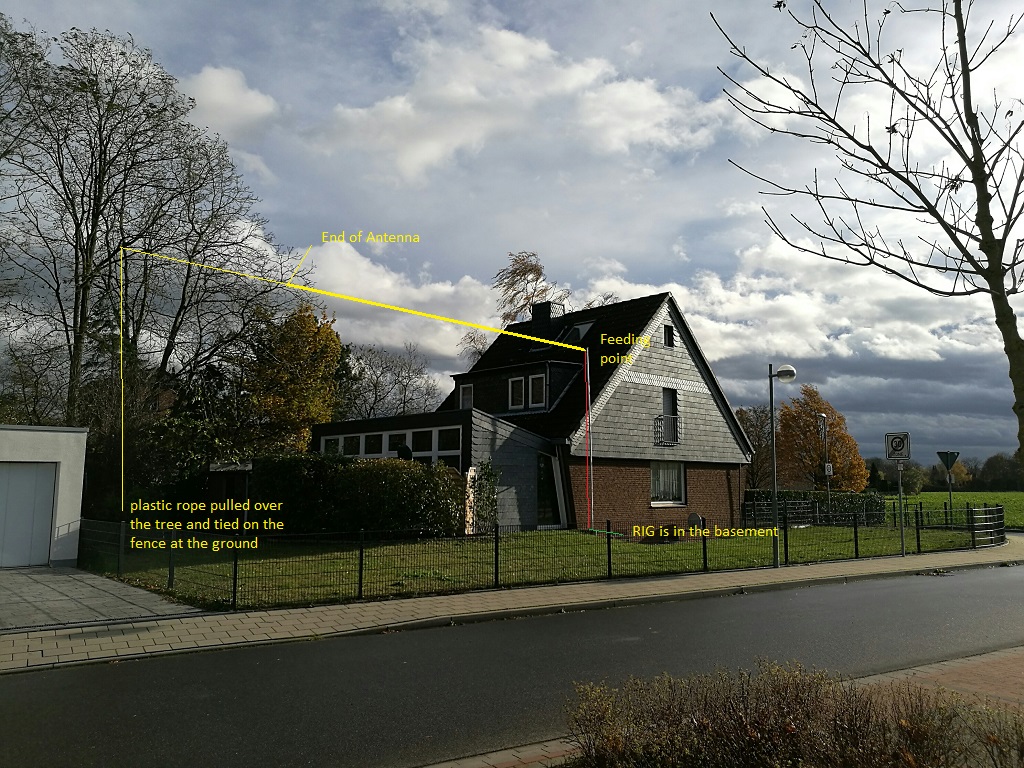 On VHF and UHF I temporarily mount a EA270ZB13 antenna (5el VHF, 8el UHF dualband Yagi) on a curtain pole and stick it ouf of the roof window. The antenna does not overlook the rooftop, so all southern directions aim trough the tip of the roof.