Broward County SkyWarn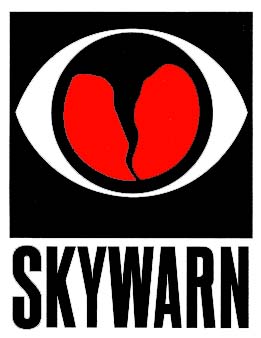 WHO ARE WE?

The Storm Spotter program is a function of the National Oceanic and Atmospheric Administration (NOAA) and the National Weather Service (NWS) designed to record hazardous, severe or unusual weather conditions to the NWS through the use of an amateur radio net.
The Broward County Skywarn is a network of trained and certified volunteer severe weather spotters. Skywarn volunteers provide reports to the (NWS) in Miami Florida. The NWS has a number of devices for detecting severe weather including radar, satelite and lightning devices. However, the most important tool for observing severe weather is the trained eyes of a stormspotter. With all these tools at hand, the NWS then can issue out the appropriate warning for the ares in and surounding Broward County, both on land and water.
HOW DO WE COMMUNICATE?
The primary means of reporting severe weather in Broward County is by amateur radio. When there is a severe weather watch issued for Broward and adjacent coast line area, the Skywarn member will make an announcement on the local repeaters. Amateur Skywarn members sign into the net frequency of 146.910 MHz and relate the observations including rain amount, flooding, hazzardous conditions, damage due to the severe weather, hail, funnel clouds, tornadoes that have touch down and so forth. As net control receives this information, contacts the NWS and relays this information.
HOW ARE WE TRAINED?
All Broward County Skywarn personnel are trained and certified by the National Weather Service in Miami Florida.
Broward County Storm Spotter Net Guide
Skywarn Membership Information
Broward County Storm Spotter Net Control Log
The State of Readiness Code
Weather Links
Skywarn Information
Skywarn Links by State
The National Skywarn Homepage
Storm Spotter Training
Skywarn Links and Guides
SKYWARN SPOTTER TRAINING
Storm Spotter Sites
Sam Barricklow's Storm Page
Storm Chasers
Storm Spotters Guide
Severe Weather Safety Guide
A Comprehensive Glossary of Weather Terms For Storm Spotters
General Weather Information
National Weather Service Other Related Servers
FEMA Stormwatch
FEMA Tropical Storm And Hurricane Watch Information
Atlantic Tropical Weather Center
Hurricane & Storm Tracking for the Atlantic and Pacific Oceans
Hurricane Hunters Home Page
South Florida Current Weather Radar Loop
National Hurricane Center-----Miami, Florida
National Weather Service
NOAA Information
NOAA National Oceanograpic Data Center (NODC) Home Page
The Weather Channel
Basic Weather Electronic Textbook
The Weather in General
How Weather Works
Weather Lore
Basic Weather Safety
NWS FAQ
Top Weather News
Understanding Wind Chill
Wind Chill Chart
Heat Index Chart
Earth Scienc
USA Today Weather and Earth Science Index
Meteorology: Basic Skills and Activities
History of the National Weather Service
Bad Meteorology
Got a Question? Ask Jack, Weather Editor for USA Today
World Weather Index

Weather Forecasting
Weather Forecasting 101
How the National Weather Service Forecasts Weather
Understanding Weather and Weather Forecasting
How to Predict your Local Low Temperature
Puide to Weather Maps and Images
Where Will It Snow?
Weather Around Large Bodies of Water
Guide to Weather Model Plots

Weather Radio Programming
Noaa Weather Radio (NRW)
NWR SAME Explanation
NOAA Weather Radio Programming And Coverage
Nexrad Radar
Doppler Radar as a Forecast Tool
Frequently Asked Questions about Radar
Introduction to WSR-88D Radar

Satellite Information
GOES Satellites Primer
GOES Satellites In Detail
Goes Satellite Tutorial
A Satellite History Lesson
Satellite Imagery Quiz
Weather Satellite Amateur Users Group
Weather Satellite
Wefax
Weather Satellite (Australian Site)
About Tornadoes
Science Now Newsletter
USA Today Tornado Index
Tornadoes by Cory Forsyth
Tornado Research
Tornado Experiments
How Tall is a Tornado?
Fujita Tornado Intensity Scale
Tornado Simulation
Twisters by the Chicago Tribune
Twister, the movie Homepage

All About Thunderstorms
USA Today Thunderstorm Index
Airmass Thunderstoms
Thunder and Lightning
Lightning
Case Studies of California Supercells
Supercell Deprivation Syndrome
Weather Phenomena
Cloud Catalog
Cloud Boutique
Air Pressure
Wind
The Atmosphere
The Sky
The Wind
Surviving Mother Nature's Fury
About the Sun
El Niño
Jet Contrails
Why is the Sky Blue?
Blue Sky Experiments
Land and Sea Breezes
The Urban Heat Island
The Naming of Hurricanes
Atmospheric Optics
State of the Art Weather Knowledge
Radar and Mesoscale Meteorology
Periodicals Regarding Weather
What is a Tornado?
A New Theory of Tornadogenesis
More on Tornadogenesis
Tornado Thoughts After VORTEX
The Latest Advances in Severe Thunderstorm Knowledge
Massachusets Institute of Technology Journal Suppliments
The Storm Prediction Center / Aviation Weather Center Publications Page
Weather Video
Video Library
The Photo Gallery
NOAA Photo Gallery
Weather Humor
Weather Humor