AB0X'S WEB PAGE

---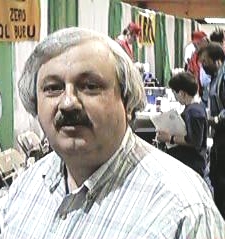 This Web Page is Supported by Godzilla Radio Products:
Want to Breathe Fire in the Pile Ups?
Get A Godzilla Flamethrower Linear Amp!

Welcome to my Web Page! My name is Mike Crabtree, AB0X, as Editor of the Kansas City DX Club newsletter, the KC DX News, for the last 21 years, I have become well known for lowband antenna articles and for humorous stories that have been published in ham radio magazines and bulletins over the years.
DX WAS: This is my new book, published by Lance Johnson Engineering, it is a compendium of some of the humorous stories, articles and cartoons that I have written over the last 20 years in the Kansas City DX Club Newsletter. Volume 1 of the book, DX WAS is available from the publisher's website at The Low Band Monitor. If you have ever been an active DXer or contester, or have just have a passing interest in DX, you will enjoy reading this book ! You will meet dozens of the same characters in the book that you hear on 20 meters or meet at the local DX club meetings. DX WAS is guaranteed to make you laugh!
First licensed in 1961, my original call was WA0AGN. Kansas City, Kansas has been the home QTH for my entire life. I have held an Extra Class for 20 years. A keen interest in DX has dominated the majority of my operating time.
The DXCC Honor Roll was reached 20 years ago with 5BDXCC being completed in 1981. The present Mixed DXCC total stands at 349 countries confirmed. CW DXCC stands at 336 countries confirmed with a spot on the CW Honor Roll. The Top of the Honor Roll was reached for a second time in June of 2002 with a P5 contact and confirmation!
Click to see AB0X's Tower and antenna

QRPp has also been an area of DXing that has occupied my interests over the years. Over 100 countries have been worked and confirmed running QRPp, 5 watts, with a classic Ten Tec Argonaut. AB0X finished twice in the Top Ten in the WPX SSB Contest in the QRPp category.
AB0X has published two low band receiving antenna articles in CQ Magazine. Articles have been featured in the How's DX Column of QST and the National Contesting Journal. AB0X has contributed antenna articles to the Low Band Monitor also.
Most activity is now on 160 Meters. DXCC on 160 Meters was completed in 1989. The present total on 160 stands at 193 countries, all worked from a city lot 70'x100' as shown in the photos shown below. A shunt fed tower is the transmitting antenna on 160 with several low noise receiving antennas strung around the backyard.
Click to See AB0X's Low Band Antennas

This picture below shows the shack and equipment in early 2002. The Icom IC-775 is the main rig but the Kenwood TS-930S has been replaced with a new Icom IC-706mkgII. A new, updated photo is needed! The ETO Alpha 76PA(3 tubes run cooler) can been seen on the right. The Kenwood TM-33A rig is used for packet and the latest info on the DX cluster. The QRP rig used over the years has been my trusty Ten Tec Argonaut. It was recently sold also and will so be replaced by the new Ten Tec Arogaut V, later in 2002 .
---


---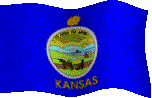 LINKS:
AB0X's Vintage Radio Collection

DX, Contest Clubs and DX Bulletins

Best Amateur Radio Web Page & Links: KA9FOX
Who's Who on 160

The Low Band Monitor

College Football Recruiting News




This Web Page is Supported by Godzilla Radio Products: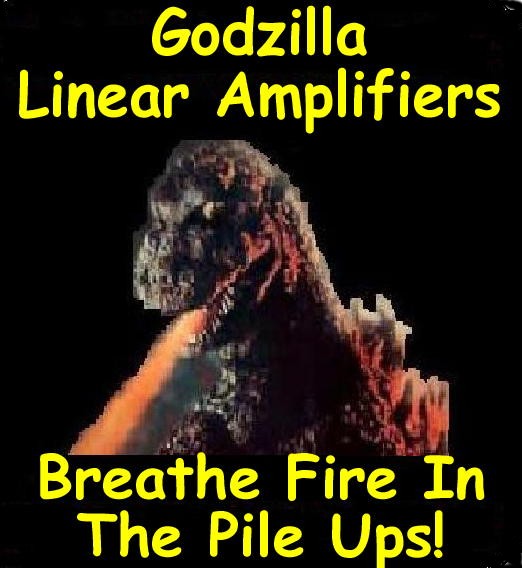 Remember: If your lights Don't dim when you key your Linear,....then you need a Godzilla Amplifier!

You are visitor number
since December 7, 1998.
Last Updated June 2, 2005.

Send your questions or comments to me at [email protected]



This page provided courtesy of QSL.NET - Al Waller, K3TKJ
For a FREE home page and/or FREE e-mail address ([email protected]) visit QSL.NET!