TOWER AND ANTENNA AT AB0X
Here's a view of the tower with the HF beam atop and the gamma

matching section for 160 shown on the right side for 160.
---
The picture below was taken from the top of my tower. Not a bad view of the city is it?
As you can see, I have a REAL Good take off to the east from my QTH.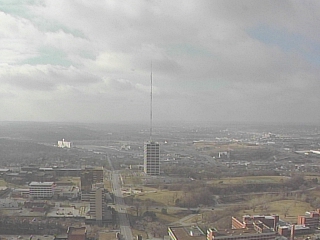 ---