ARAB
The 4m beacon and 2m repeater are no longer in serviceand the clubstation A92C has been dismantled.
A92C/B The 4m beacon
The A92C/B 4 metre beacon has been repaired by Dave A92IO. Spectrum as seen by the Bahrain Monitoring Service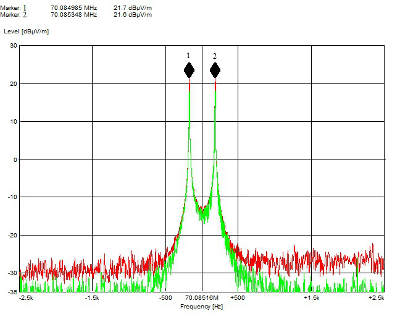 A92RP Repeater
The A92RP is currently under test. It transmits on 145.750MHz with an output power of approximately 30W. The input frequency is 145.150MHZ and requires CTCSS 118.8Hz.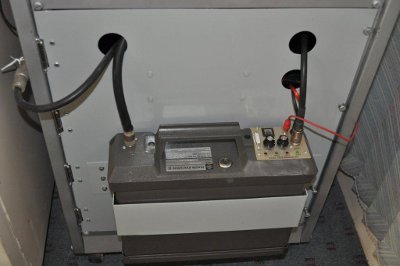 The repeater is based upon a GE Matr Executive II transceiver and fitted with RC1000 controller supplied by Micro Computer Concepts. The duplexer is an old WACOM unit. During this testing phase any reports would be appreciated.