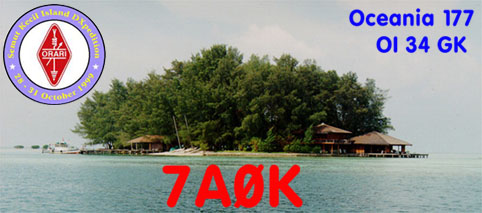 GENERAL INFORMATION
---
SEMUT KECIL ISLAND
Semut Kecil island is one of the part of Seribu islands , where located at north of Jakarta , Indonesia and it is about 70 KMs from Ancol bay / Tanjung Priok harbour. The QTH locator of this island is OI 34 GK ( Latitude : 05:34:052 South & Longitude : 106:33:934 East ) also already had the IOTA number reference Oceania 177.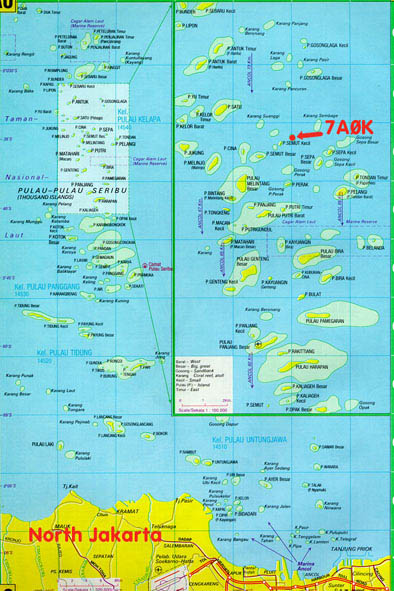 On that island there are some cottages and also some people to guard. The electricty power is supplied by 2 generators set ,
and the capacity is 10 KVA per machine.
OPERATION
In this operation we will operate as Island On The Air dxpedition and also participate in the CQ WW DX Phone Contest 1999
( 30 - 31 October 1999 ) with Multi Operators Muti Bands and Single Transmiter category.
TRANSPORTATION
We will go from the Marina (Ancol bay) by the two boats and it takes about 2 hours to get that island with 30 knots boat speed.
SPECIAL CALLSIGN
The 7A0K is a special callsign for this dxpedition, where we are the first group to announce also on the air with 7A preffix.
THIS 7A PREFFIX IS NEVER USED BEFORE BY THE INDONESIANS AMATEUR RADIO.
LICENCE
Here is the 7A0K license from the Department of Transportation, Republic of Indonesia .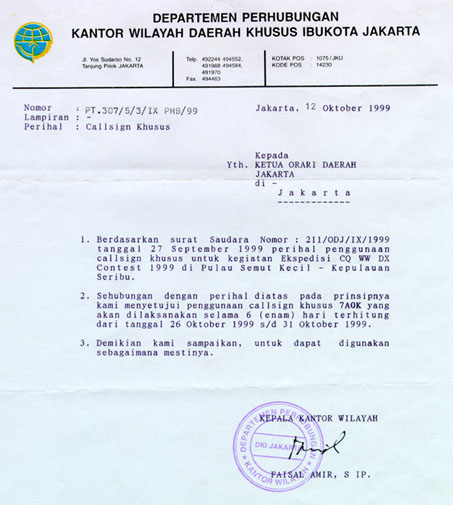 This page designed and maintained by YB0AZ
Last updated 26 October 1999