---
Welcome to the OH2BH 50th Birthday Celebration!
---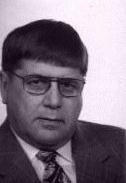 Martti Laine, OH2BH, is one of the most accomplished DXers of our time. For three decades, his exploits have been part of the DX scene.
Active from all parts of the world, he is truly the most prolific DXer of all time. A member of the CQ magazine DX Hall of Fame, the time span of his accomplishments has already exceeded the eras of Gus Browning and Don Miller, yet he is a relatively young man, still in persuit of his personal goal.
An early starter, he began his career at age 15, and has continued to the present day. Several of his operations resulted in new additions to the DXCC Countries List, and he has visited 115 countries. This Old Timer is now turning 50. It's an occasion that must be celebrated in a manner that everyone can take part in.
---
Click on the sign above to see the DX-pedition announcement!
---
Getting licensed
Martti was born in the year of 1946. In 1961, when he was 15 years old, his brother Reijo, OH2EW, was already an avid DXer. He also taught Amateur Radio courses. Reijo had a motorbike that Martti enjoyed riding. So, twice a week Martti got a free ride on the motorbike in exchange for going with Reijo to the local ham club learning Amateur Radio. Martti passed his exam, and the era of OH2BH was about to begin.

Starting to work DX
Wasting no time, he stayed up all night during the first week since he was licensed, chasing DX. During one of the nights spent on 80M, he had worked only one DM station but he was very happy with the accomplishment. After this, a steady flow of DX started entering the log. Among the first DX-stations worked was XZ2TH, with Don Miller & Chuck Swain handing out QSO's. See a page on Don Miller by Martti
Setting goals in the early years
Working and reading about the Old Timers like Gus Browning and Don Miller sparked Martti's interest for DX, and was about to change his life forever. When normal kids wanted to become flight captains and fire fighters, Martti wanted to be a successful ham. One that people would follow and admire. He wanted to have his own fan club like Don Miller and those other Old Timers had. Maybe it was crazy, but what can one expect from a 15 year old kid from a small town exposed to the international scene.
First ever DX-pedition
His brother Reijo took Martti along with him to OH0 - Aland Islands - in 1962, operating as OH2EW/OH0. What an experience! Stations were coming right and left! Martti was hooked. Since then, he has gone back every summer to visit Aland Islands.
After Aland, Martti continued to follow the tracks of Don Miller on the air. When Don Miller quit his travels, there was only one DXCC country left not yet activated - Annobon Island. Martti was obsessed with the idea of going there, and in 1970, together with his long time friend Ville, OH2MM, he activated 3C0 for the first time ever. This also added the island to the DXCC Countries List. Unfortunately, both DX-peditioners contracted Malaria and was hospitalized for weeks upon theirr eturn to Finland.
DX-pedition Motivation in the Early Years
The idea was to get big audiences and leave them happy at the end of each show. Martti kept telling those who asked that he has had more people in the audience than Greta Garbo had on Broadway in her time. Many are the times he has had a full house, with many interested people in the back of the audience trying hard and sometimes loosing their temper... those calm people that normally behave so well. Greta Garbo only had it one-way... but Martti's performance is a two-way street! It's all about the magic of performing, being able to please the crowd left and right out in the world, that has provided the motivation.
Early Influences
The main influence was, of course his brother Reijo. Don Miller, W9WNV, was also a hero in those early days. Don was performing from a variety of places, and was the person Martti admired. As well as a DX-peditioner, Don was a first class contester who held most of the records at the time.
On the local scene, OH5NW made headlines in the national ham magazine. All youngsters wanted to challenge Axel in the contests. Martti thinks it is very important for youngsters to have good role models, and it was with sadness that he saw his hero Don Miller disappear from the scene. As Hugh Cassidy once wrote in CQ Magazine, "mention Don Miller, and the usual reaction is one of disdain, though many did not know why. Whether your memory of Don is good or bad, he did have an impact on DXing, a far greater impact than appreciated by those who have come late to the DX scene. "
Becoming a World Class Contester
In the early 1970s, there was one major challenge that kept driving Martti. No one had ever before held the world records of both SSB and CW CQWW at the same time. This drove Martti to set up a station in Gambia, ZD3X. He was successful in achieving that goal, and became the first holder of both of both records simultaneously.
The era ended, and later on Martti decided to try reclaim the records. To than end, he built up a new station in Madeira, signing CT3BH. And indeed, the records were recaptures.
This happened a third time when major investments was made at the site in EA8. This, the latest site has seen many wins even though Martti himself has lately been too busy to go there. The EA8 venue remains world-class, and it won both the CQWW SSB and CW contests in 1995.
Missionary DX-peditions and activities
Martti is well-known for his missionary activities dedicated to the establishment of Amateur Radio as a meaningful service in many parts of the world. Just recently, Martti organized an international Amateur Radio conference held in Beijing from October 13-16, 1995 to provide a basis for the exchange of knowledge between Chinese citizens and representatives of other parts of the world. Enthusiastic Amateur Radio operators representing some twenty different countries attended the conference.
Memorable DX-peditions
Martti has achieved so many goals during his travels that just listing them all is difficult. He has visited more than 115 countries. The different DX-peditions have had different goals and thus, many or all are memorable in their own way. However, the most memorable must of course be the first ever operation - as well as the operations which gave us new DXCC countries, such as 3C0AN, OJ0MR, S0RASD, 4J1FS, BV9P, BS7H, P5/OH2AM.
Many of the missionary projects are also well remembered, such as 6T1YP, ST2FF/ST0, JY8BH, ZA1A,XZ1A and P5. These operations were made with the intention of establishing ham radio in the countries where local operators were trained and licensed.
Then there are the mega operations from recently established new countries such as 3D2AM (Conway Reef), ZS9Z/ZS1 (Penguin Island), and XF4L (Revilla Gigedo), where he went especially to work a lot of Europeans, and succeeded.
For most people in the audience, these are just colorful QSL cards, but to Martti they all amount to highly valuable experiences which have affected him and given him the values he embraces today. Values that can be used in the everyday aspects of his life.
Books and articles
Martti Laine has authored many articles and a book "Where do we go next?" about the international aspects of Amateur Radio. He has also contributed to the DX-pedition Guidelines written by Wayne, N7NG. Those guidelines are a compilation of some of the ideas that the auhors have with regard to mounting DX-peditions to rare places and making sure as many people as possible get a fair chance to working the DX-pedition.
Amateur Radio Promotion
Martti is responsible for the promotion of Amateur Radio abroad by the Finnish Amateur Radio League which operates under funding from the Ministry of Education of Finland.
Martti's later work
Martti continues to travel and somehow always find a way to unlock the closed doors in rare countries. Due to his strategic move to Hong Kong, he has been able to work closely with the PTT in various countries in Southeast Asia. In a few months time, his tour of duty in that part of the world will be over and he will once again relocate to his native Finland. Just where he is going to show up from on his future travels, nobody else but Martti himself knows, but it will for sure be worthwhile turning on the radio. You never know when he has found yet another new one.
---
---