On CW Philippines' Going 15 de 4F1AAR The Early Days 3
---
The "First Blood" on Contest DX'ing in July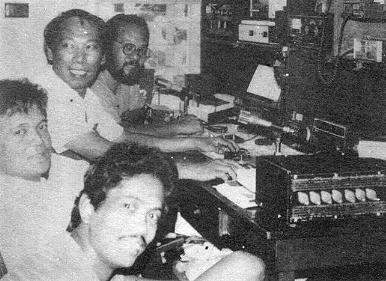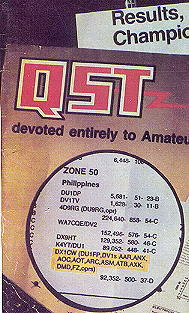 The club went on to join their first competition on international HF Championship with no intention of winning but just to have their first taste of dxing as a team. Hence, DX1CW was heard for the first time on the IARU Zone 50 under the Multi-Operator, Mixed Mode, Single Transmitter Category and ended up with quite an inspiring results as published in the QST Magazine, February 1987 issue. The team was composed of DU1FP, DV1ASM, DV1ANX, DV1DMD, DV1AXK, DV1AAR, DV1FZ, DV1AOC, DV1AOT, DV1ARC and DV1ATB.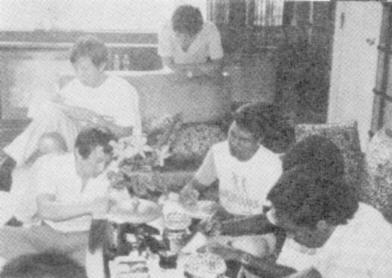 Early Seminars Conducted by the Club were in August
With invitation coming from friends in the REACT Group, The club, headed by Art, DV1ABZ and Rey, DV1FZ conducted a short seminar with a starter course on CW for the boy scouts of the Letran College in Laguna who proved to be potential brass pounders in the future.
On the other hand, this particular seminar provided the club with the basic foundation and skills that went with the succeeding courses offered to prospective hams taking the exams for the licenses. One very notable figure in this area aside from the pool of volunteer-member-instructors

was Hector del Rosario, DU1HR or Ka Etoy as he is fondly called. He offered his home, time and facilities for the purpose that eventually produced a number of true hams, some of which are now members of the club themselves. Ka Etoy, who can also read CW at his age, by the way was the first to be conferred the Honorary Membership to the CW Philippines.
oncwp3
---