Flyfisher's Letterboxes
Genesis
(First one is Missing)
---
Name: Genesis (3)
Difficulty 2, off trail scrambling
Near Yellow Springs, Greene County, Ohio
Placed 10 January, 2002 by
Flyfisher (geoflyfisher@yahoo.com)
New clues 12 Feb 2002
Entering John Bryan State Park on Natural Resources 1, continue past the park office to the second road on the right. This is Natural Resources 3. Park in the lot at the end of this road.
Valley of the Frogs, Episode I: Genesis
"Whooo boy! That climb in the morning sun was hard, but look at this place! The springs coming out of the side of the hillside are just what my mother whispered about before she left my egg down by the river. Krut!"
Uhh! I have no idea why you insist on putting a good face on climbing a rocky hillside. Wet it is, but it's too cold up here on the hill. I am gonna find a place to crawl into these rocks and see if I can stay warm… KutKut!"
"Wheeeeee! I like sliding down the mossy hill. Can I do it again?
Wheeeeee! Can I do it again, again?? KuuKuu!"
After playing a bit, all three climbed the hill where you will find them near the Rim Trail.
To read this clue you may need to brush up on Shavian.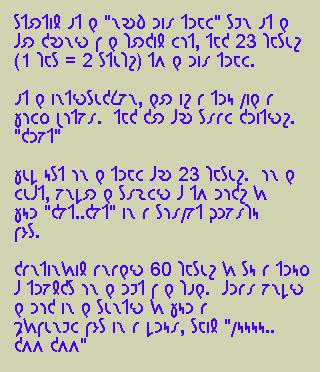 ---
Before you set out read the waiver of responsibility and disclaimer.