Commemorating the grand opening & dedication of the Lewis & Clark Interpretive Center in Great Falls, Montana
---
Operation details:
Dates:
July 1- 5, 1998
Hours of operation:
1400z - 1800z (Guaranteed operation)
A few of us are going to operate more & different hours, just for the fun of it!
Operating frequencies:
80, 40, 20, 15, 10M
17 & 12M (W7A's WARC band operation is being hosted by Steve W7WK.)
Mode of operation:
SSB - CW - RTTY (W7A's RTTY operation is being hosted by Fred N7MNY.)
Packet Radio:
A connection to the Northern Rockies DX PacketCluster (GTFDX:KQ7K) will be maintained during operating hours. We will be spotting the operations current operating frequencies.
GTFDX:KQ7K is connected to the West Coast Cluster Network via VE7CQD. Look for spots on any West Coast Cluster Network Node.
---
Open invitation:
I would like to extend this open invitation to any hams in the surrounding areas to join the W7A Operations Team! You don't have to live in Great Falls, or be a member of the local club to operate from W7A.
I have sent specific invitations to the Gallatin Ham Radio Club, Capital City Amateur Radio Club, and the Yellowstone Radio Club. I have received replies from all except the Yellowstone group(?). Thanks to those who replied.
If you can't come out to operate, perhaps you could ask your local club to sponsor the event. Sponsors will share the costs of QSLs and refreshments for the operators. As a sponsor, your organization will be listed on this web page and the QSL cards. Good PR for your club. Individual sponsorships are also welcome!
This should prove to be a great time for all involved!
Send me a message with your preference.
73
Bob KQ7K
W7A Trustee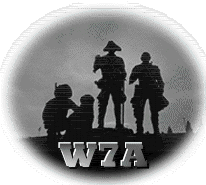 ---
---
©1998 Bob Avritt KQ7K. All rights reserved.