W6HGF
Al Danis
Po Box 220164
Chantilly, Virginia 20153-0164
LATEST NEWS!

KG4HF
Guantanamo Bay
From 11-25 October 2013, I will be operating as KG4HF from Guantanamo Bay, Cuba. This will be with Bill, KG4WV (W4WV) operating from the club station on the base.
J8/W6HGF
Saint Vincent and the Grenadines
9 January - 25 January 2013
I conducted a new DXpedition for J8/W6HGF on Saint Vincent and the Grenadines from 9 January - 25 January 2013
Click Here to see more details on the trip to J8 - Saint Vincent and the Grenadines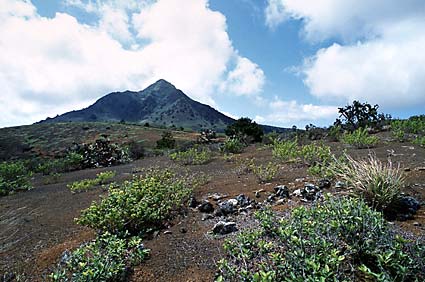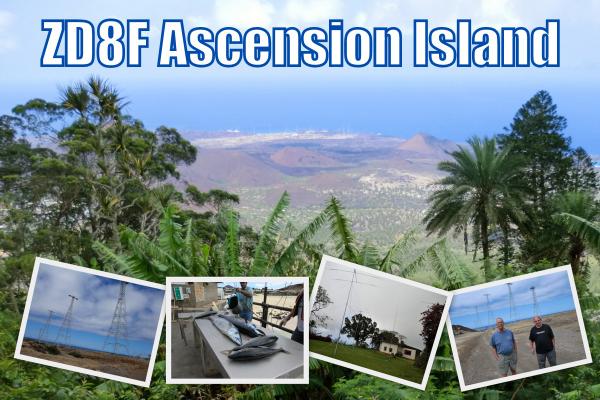 We had Team Dxpedition to Ascension Island with Al (W6HGF) as ZD8F along with Tom, (K7ZZ) as ZD8ZZ
8 - 22 November 2011 We worked mainly CW, and RTTY with some SSB at times (Press here for more information and pictures of the Dxpedition) We stayed in the Garden Cottage on Green Mountain at 2300 feet looking over the Atlantic Ocean to the North.






In September 2011, I traveled on a DxPedition to SAIPAN, Northern Mariana Islands as W6HGF/KH0 21-30 September 2011, my focus was on RTTY during the CQ WW RTTY contest. I took the QSL card picture as I was walking down the beach near the American War Memorial, the island in the background is Managha Island, popular toursist destination for day trips.
Press here for more information and pictures of my Saipan trip.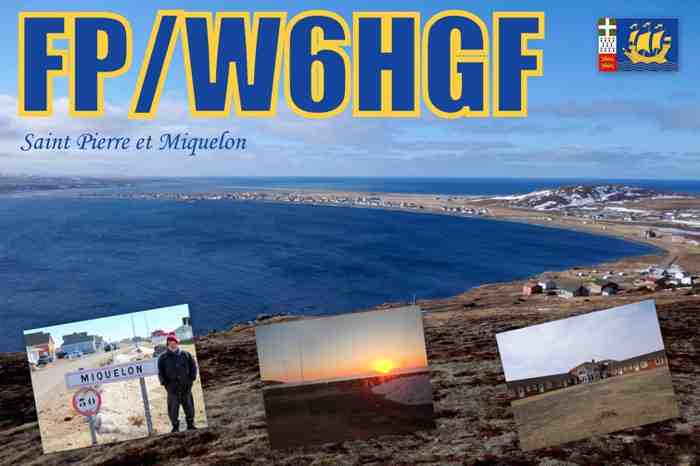 In March 2011 I traveled to Miquelon Island and operated as FP/W6HGF. The picture on the QSL card was taken by my son-in-law Mike, from a small hill near the hotel, looking down on the beach where my antennas were located, just about in the center of the beach in this picture. Mike made a special courier trip to Miquelon to bring me the RTTY interface cables.
Press here for more information on my 2011 Miquelon Is. trip.
I went back to Miquelon Island in February 2012 for another experience with the northern winters, and participated in two back to back contests. The CQ WPX RTTY contest on the first weekend, and the ARRL DX CW contest on the second weekend. The highlight was over 100 QSO's on 160 during the Arrl Contest. The worst was that after a hard winter storm went through one night, it iced up, and then blew all my antennas down, and I caught a bad cold after staying outside to get the antennas back up, which lasted long after the trip was over.
I missed all the deadlines for getting my contest logs submitted, but I was able to get everything uploaded to LOTW. Press here for more information on my 2012 Miquelon Island trip.