Kingstown,
Saint Vincent and the Grenadines
Loc: FK93jd IOTA: NA-109 CQ Zone: 08
WLOTA-Ref: 0492 ITU Zone: 11 IARU Region: 2 Time Zone: UTC -4
Location: 13.136218 Deg N, -61.201862 Deg W




J8/W6HGF

Now QRT as of 0713 on 25 Jan 2013 with PZ1DV the last station in the log. Hope you made a contact with me during this trip!

Check to see if you are in the log.




https://secure.clublog.org/logsearch/J8/W6HGF
OQRS is active now that the expedition has finished.

Below is a view from the shack.





QSL Info: Direct or LOTW or ClubLog OQRS Direct.



Direct

: DX-Please include SASE, or a self addressed envelope and $2. Please watch for used stamps, your card will not go through the PO if the stamps are used already. For that reason I ask no stamps be sent from DX cards. No IRC's will be accepted now the US has decided to stop using IRC as of 2013. US send SASE with forever stamps only.



Direct QSL Address ***

NO IRC


Al Danis J8/W6HGF----(you can leave callsign off if you wish)
PO Box 220164
Chantilly, VA 20153-0164
USA

Bureau: I will accept bureau cards but they are very, very slow for me to get to, expect at least a year or more delay.

This operation was conducted from January 9 to Jan 24 near Kingston on the Island of Saint Vincent. I operated on all bands with a granite states dipole, the Cobra Ultralite Sr (Note, the current antenna in HRO with this name is not the same, I guess the supplier of lighweight wire went out of business, and the new wire is much heavier, and I do not think it will work the same, but it has the same product name?), and a Superantenna travel beam, which while very lightweight, is one band at a time only, so it has to come down for each band change which I got tired of very quickly, and it will probably not go with me on the next dxpedition again. I concentrated on RTTY, but was forced to improve my CW skills by the lack of RTTY ops to QSO with. I called CQ way more than normal from this location without much interest.

J88 Club Meeting with visitors to my shack. J88NFU and J88CU visited on Saturday and J88AO with J88NFV visited on Sunday for a continuation of the meeting thaat was rich with discussions of the RTTY operation overview and Technical Antenna discussion, as it applies to an island with hurricanes almost every year. We had a good chat that went through the Saturday power outage, which made the time fly by. I was late getting back to the pile-up after the two engaging meeting with four of the island hams. On Wednesday the local repeater masters came to visit, and we held an impromptu class on Beam antenna traps design and maintenance, and discussed many technical subjects from solar power to repeater linking to the digital modes I use in DX'ing, and their application of digital data over repeaters using common voice channels. The new chinese vhf/uhf radios I found at Dayton last year, seem to be very popular here also. All of the club members seem to have them. I did not see any D-Star, but as in most cases they have probably not learned about them because so few visitors come to the island with up to date news and technical information. I am leaving a copy of my CQ and QST magazines here for the club members to use, but they really need some potential elmers to visit and teach them so they can teach the other club members. The members here are very technicaly inclined, and learn very fast the new concepts and ideas, but just need more interaction with potential DXpedition members. They are very interested in having DXpeditions visit Saint Vincent and we talked at length about how to attract other DXers that may be interested in coming to J8, but have no contacts to learn what is here from. I also offered them to pass any inquires to me and I can help any interested DXer on how to visit Saint Vincent, now that I have been through it. Saint Vincent has signed a recripicol license agreement with the FCC for US amateurs to operate here, and even the local hams obtain US licenses for recognition here. Drop me a note at the qrz address or email and lets talk.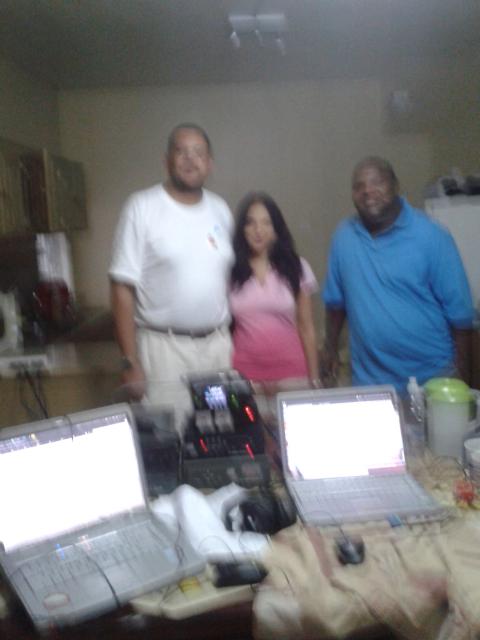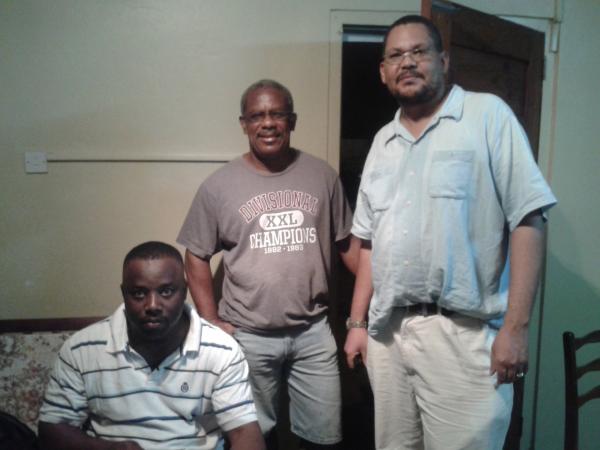 160: I had many questions about 160 meter operation. And yes, I did give it a try, however, only as a secondary mode. The Ultralite Sr is advertized to work on 160, but I found it very, very inefficient there. Since this was a one man operation, and I had to sleep sometime, I usually elected to sleep late in the evening, and wake up when the sun come up. During the day, I try to work as many as I can on what ever the highest band that is open, and then as the afternoon progresses into evening, I follow the prop down following the bands down. 40 meters can be a very active band until late in the night, and 80 meters has not been that active for me late at night, but once I get past that, I usually listen to 160 just before going to bed, and if I hear activity, I will give it a try. The bottom line is that I did not work very many on 160, I could not hear them, partly because of the poor antenna, and partly because of the power lines crossing nearby.



UPDATES:



23 January, Packing for Departure, and will try to operate to the last possible minute tomorrow, before taking the rig down and getting it packed up. My plane departs very early Friday morning, so no time to pack then. I will pass the 3K QSO mark, but just barely, band conditions have been horrible the last couple days, and I call CQ for hours without a response. I am hoping that 80 meters will be good tonight. I found that I do not have a proper antenna for 160, and it has been a bust. Maybe on my next trip, I can spend more effort and time on this much needed mode. I will try to get all QSO's uploaded to ClubLog and LOTW before I leave, but I am sure there will be many log repairs from my multipath garbles as time goes on. This will probably be my last update until I arrive back home, so I want to thank all that made qso's with me, and made this trip so worthwile. I have had a great deal of fun, and satisfaction working with the local ham club in between pile-ups. I truely appriciate the effort of those that spotted me on the cluster, with out those spots, I might still be calling cq. It made all the difference, and while not a hard task to do, it was surpising how many were happy for the qso, but then did not spot me for others, so they could find me and make a qso also. It was either Feast of Famine with the cluster spots. Thank You all for making this a good Dxpedition, I hope you enjoyed it as much as I did.

22 January, Yesterday was Great! and exhausting. The bands opened up in the morning, and did not stop until midnight, at which time I was actually falling asleep at the radio. Some know what I am talking about. It was so much fun, that tired did not enter into it, DX is kind of like the candy store, you want to get all you can before the store closes, or in this case the band closes. I finished last night on 80 CW and gave out a bunch of ATNO (All Time New One) for the deserving. My cw skills are coming back even though I have not used them in years. I was able to distinguish the different stations by tone and fist in my brain something I did not think would be possible again. I am only sorry this expedition will end in a couple days, but then I am looking forward to the qsl chores when I get home. We are working on the QSL card design now, and should be ready to print by the time I get home, so the direct cards will get send out in the next few weeks around in the order they came in. I enjoy the qsling as it keeps the dxpedition alive in my memory for years to come.

Last night in the middle of the pile-ups I also taught some of the local hams that are put off by the voice pile-ups they encounter every time they go on the air, with how simple it is to use PSK31 on the existing radios. No one here has had any exposure to this before, so I felt good to see them make the first psk31 contacts yesterday. And the couple who made the first psk31 qso's last night are local radio club instructors, so we may be seeing more digital stations come on the air. The local emergency net uses Fldigi for messaging, so it was easy to show them that it also had psk31 uses. Many thanks to all who have made this so much fun. Especially my spoting buddies, without which I would never be found. 73 All

20 January, We had our first power failure for a couple hours yesterday, right at the peak of a good pile-up. I apologize to those that watched me disappear with out knowing why. After the power came back on the noise level also came up, and conditions have continued to go down with the SSN this morning at 46, a low point for this trip. I will wait for 12meters to open this morning and then go to 10meters and see if I can get more contacts with EU on 10 than has been possible in the last week. I have the feeling that there will be more contesters following me to Saint Vincent, and they will use only the non-WARC bands, and so my concentration more on 12 has been in that context. Later Update: Band conditions very poor this

Granite States Ultralite Senior Dipole Antenna. I have now used this antenna on many trips and have found it to work exceptionally well on all bands, and in most cases equal or better than the G5RV antenna many times already on site for comparison. It is not a beam, but I also do not have to point it. I do not have to go out side to change bands, the inside tuner is required, but the LDG AT600 I use does the job perfectly down to 80 meters, and I use the LDG AT-1000 for 160. In summary, I can not say enough good about this antenna, and for the size/weight, not to mention low cost it will always travel with me on dx trips.

19 January, Well we have been here for a week, and over 2000 Qso's so far, one more week to go. Bands have not been all that good, or stable. I spend a lot of time calling CQ, with no response, or response so weak I can not decode them. I have found a number of reliable friend that are consistently spotting me when they find me. Without a spot, I am left calling cq for long periods, and once someone finally spots me, it is an instant pileup. The spots seem to roll off the screens after about half an hour, so I need someone to spot me at least every half hour. Ediquete says I should not self spot or ask on the air others to spot me, so I think I am obligated to wait for the good samariatins to spot me. And this really limits my QSO count. As I am writing this, we are experiencing our first power failure on the island. It has only been 15 minutes so far, and I have no idea how long it will last, but is a good time to catch up on some nap time. Here is a picture of the shack, located in the dining room next to the kitchen of the rental shack. If anyone is interested in operating from Saint Vincent, drop me a note, and I can get you some of the contact details, and accomidation information. This is a great place, and I am told especially in the low season of summer time, and around the big contest times.
I went into town yesterday just to look around, and I met the chairman of the local FCC equivelent the NTFU who has been a ham for a long time. His name is Al, and he told me stories about when Danny Weil was operating here, and about when he left here on his disasterous voyage when he crashed Yasme a short distance from Saint Vincent. He also said that in the salvage of Danny's boat's equipment, all the radio gear was stored at his house for a long time. The story of Danny Weil and also of the Colvins is in a great book published by the ARRL, with a history of the beginnings, problems and all of the first dxpeditioners like Danny and the Colvin team. To have met and talked with a ham that had first hand knowledge of Danny Weil was the highlight of this whole trip. Such is Saint Vincent, many surprises.




11 January, Lost Baggage came in last night, and I had the antenna up by midnight, but then went to sleep exhausted. Started again in the morning and improved the dipole antenna setup, so it should work now even with the high winds and rain that seem to go over here once or twice a day. I had a pretty good run today, and uploaded the logs to ClubLog and LOTW. Tomorrow should be better. Food is a problem, in that the local grocercey store is a pretty long walk for me, and will take away from radio time. There are a number of tourist resorts nearby that have restrants, but while great food, it is fairly expensive for every meal. This island is beautiful, with friendly people, lush vegatation, and great dx possibilities. If anyone is interested I can point them to a great rental shack here on Saint Vincent. Just drop me an email.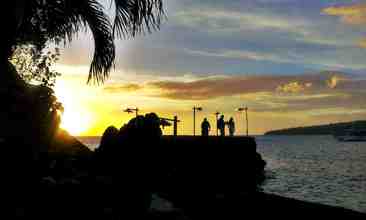 9 January, Woke up early and put out the travel vertical. Not impressed with it at this point. Band may be part of the problem, but did work one station on 15, and called hundreds of others, but no onc could hear me I guess. Will start to put up the travel beam this morning, and see how it works. First opportunity for dipole and amp not until tonight/tomorrow.

8 January, WE ARRIVED ON SAINT VINCENT Today. This was Travel day, we left Virginia this morning, and went through San Juan Puerto Rico, and then through Antigua (which was an unexpected stop) and arrived on Saint Vincent at about 1900 Local. We were met by J88NFU, who escorted us around for dinner and helped setup. Now the bad part. One of my bags, of course the one with the PA and antenna tuners was delayed by TSA in Dulles Airport, and so did not make it on to our plane to San Juan. The baggage folks already knew we would be looking for it, but it had been sent to another airline for transport down, and would not arrive until tomorrow. They promised to put it on the once daily flight down to Saint Vincent, and so if we are very lucky, it will be here later tomorrow evening, if we are really really lucky, it will still have all the gear in it. We will wait and see. I still have a single IC-7000 and some other antennas which will be put to use tomorrow, but the big antenna was in the lost baggage along with the amp and tuners. Tomorrow will be an interesting day.

4 January, Ready to go, flights leave Tuesday morning. No problems from the plans, so all is go for a good expedition.

25 December, Packing all the equipment and checking it as I go.



Equipment:
Icom IC-7000
Tokyo Hy-Power HL-1.1Kfx

Antennas:
Granite State Cobra Ultralite Sr.
The one I used is no longer available, and the one with the same name, is not the same product!





We support the DX code of conduct, Please read it, and use the principals so we all can have lots of fun DXing.







Links.


Sign Our Guestbook



Many thanks to QSL.NET for hosting this webpage, and also to Michael G7VJR and his team for the great work with ClubLog. Please make sure you are in the log before sending QSL's. If you find any log problems, just write me an email to the qrz email address and let me know an accurate date/time with callsign, and I will review and correct if possible.







Last updated 18 Feb 2013