QSL.NET Advertising Info
Welcome to the Web Site of
Beaumont Amateur Radio Club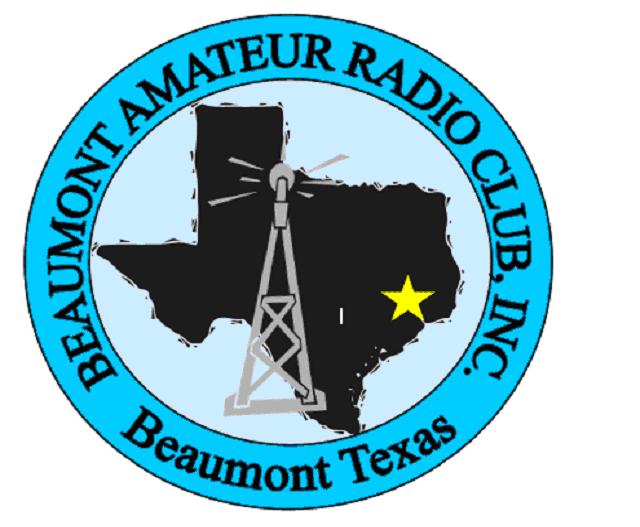 Bookmarks
[ move around quickly ]

Propagation Files Announcements Weather Calendar

HURRICANE EVACUATION FREQUENCIES
LOCAL CONTACTS 7.240 / 3.910 LSB 146.52/146.57



Officers:

President:
L.B. Little WB5YDA
Vice President:
Greg Pritchett
, KG5NMD
Secretary: Debby Martin KF5LOA
Treasurer:
Brenda Frazier N5EKG


Directors:

Joe Domino
, WA5KFQ
Maurice Ritchie
, WB5MR
Ron Frazier
KX5C
Jody LaPoint
KG5GTF
Club email Address
Remove quotes to use
Web Page editors
Randy K5rwl
Or
Rich Hudgins
N5ale
Club Repeaters
146.760 offset +Tone 107.2
146.700 offset + Tone 107.2
444.700 offset + Tone 107.2
Beaumont Area
Repeater Frequencies
Aprs
Find Your Grid Square
Chirp files for local repeaters and other services just import and program
MEMBERSHIP INFORMATION
Full Membership: $20.00 Annually
Additional Family Member: $5.00 Annually
BARN Subscription Only: $7.50 Annually
NAME: _______________________ CALL: ____________ LICENSE CLASS: ________ ARRL (Y/N) PHONE: ___________
ADDRESS: __________________ CITY/STATE ZIP CODE: _______________________ E-MAIL: ___________________________
NEW MEMBERS: DUES ARE PRORATED MONTHLY THROUGH DECEMBER. SUBSCRIPTIONS TO THE BARN ARE GOOD FOR ONE YEAR (12 ISSUES) STARTING WITH
THE FIRST ISSUE AFTER RECEIPT OF THE APPROPRIATE AMOUNT. MARK THE CORRESPONDING BOX ABOVE AND MAIL WITH YOUR REMITTANCE TO "TREASURER"
AT THE ADDRESS Below.

Beaumont Amateur Radio Club
P.O. Box 7073
Beaumont Texas
77726
Member ship appliation in Word Document format






You can mail your membership dues to

BEAUMONT AMATEUR RADIO CLUB

P.O. Box 7073 Beaumont, TX 77726



Club Publication: The BARN is published monthly.

BEAUMONT AMATEUR RADIO CLUB
Beaumont, TX 77726



Net Schedule




Every Thursday evening at 08:00 PM


146.700 Repeater
minus offset
Tone 107.2
Every third Thursday of the month the net will be on the
146.760 repeater
minus offset
tone 107.2



Club meets the last Monday of the month, 7:30 p.m. Currently the Club is meeting at the
Northend Baptist Church.
which is located on the
access road of the south bound hiway69 between Odom and Treadway in Beaumont.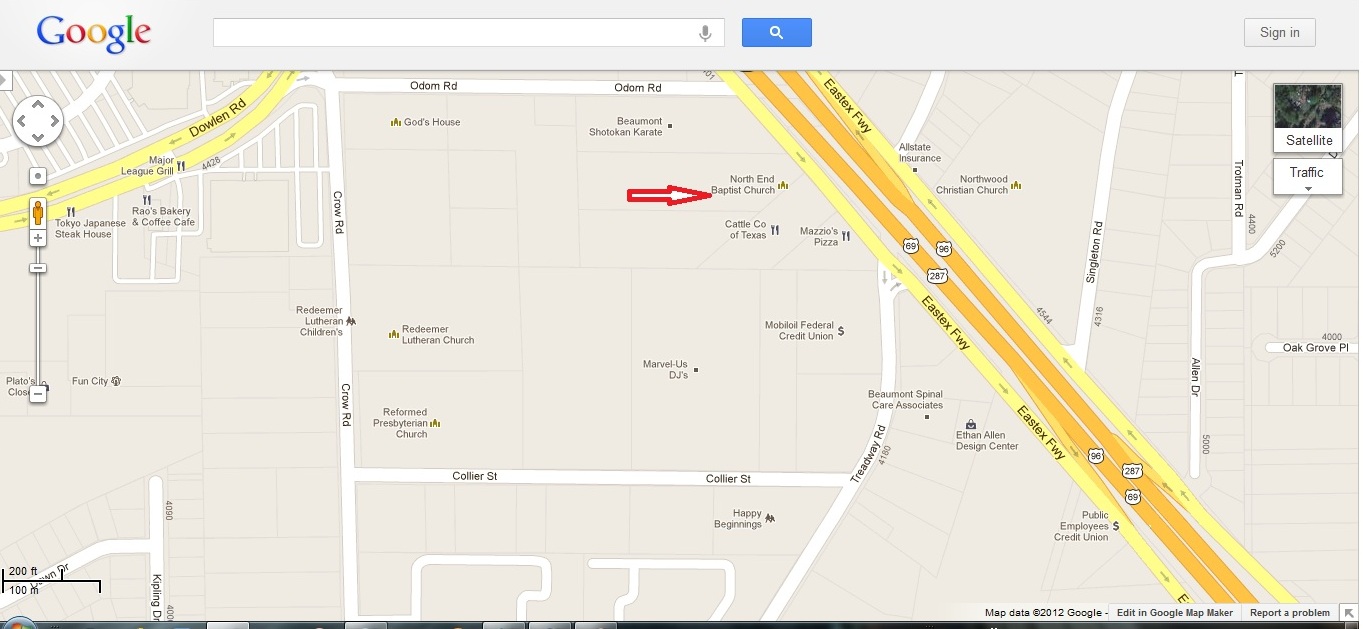 (
Click here to see it in a seperate page.
)


---------------------------------------------------------------------------------------------------------------------------------------------------------------------------------------------------

Announcements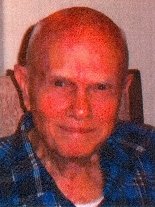 James "Jim" A Brewer, W5QWL
James Anderson "Jim" Brewer of Groves died November 4, 2016.
He was born in Lawrenceburg, Tennessee to Herschel V. Brewer and Alice Simms Brewer August 18, 1920.
He is survived by his wife of 73 years, Jennie Bell Brewer whom he described as the most caring and loving wife any man could ever have.
Other survivors include his two daughters, Julie Ann Brewer and Barbara Jo Entrekin and husband Paul, two grandchildren, Bryan Entrekin and Jill Entrekin Lane and husband John B. Lane IV, two great grandchildren, Travis Lane and Ariel Parker and husband Aaron, great-great grandson, Zane Parker, nephew Douglas Kirkland, and niece Jeri Fischer and husband Jim.
After graduation from Port Arthur Radio College, his first job was as engineer/operator at WCOV, Montgomery, Alabama. He then enlisted in the Merchant Marines and served four and a half years as radio operator aboard tankers and sea-going tugs of the Sabine Transportation Company, whose ships operated in the Gulf of Mexico and Atlantic Ocean during all of World War II.
He later retired as a senior clerk with 35 years of service at the Texaco refinery in Port Arthur.
"Jim" received his FCC amateur radio operator license at age 16 and enjoyed that fine hobby all of his life, making many friends, both local and far away. He designed and built many electronic devices including a hearing aid which he needed after a prominent Port Arthur ear specialist removed his hearing along with the wax from his ears.
He was a member of First United Methodist Church of Groves where he had many friends. He once joked when asked who he would like to serve as pallbearers, that since most of his friends had preceded him in death, they might have to hire EMS (emergency service) people to do the job.
Funeral services will be held at 2:00 p.m., Wednesday, November 9, 2016 at Levingston Funeral Home in Groves with Reverend Marty Boddie officiating. Burial will follow in Memory Gardens Cemetery in Nederland.
A visitation for family and friends will Tuesday evening from 5:00 to 8:00 p.m. at the funeral home.
The family would like to thank the loving caregivers who helped take such good care of him the past five months-Autumn, Elvira, Holly and Leslie.
Friends wishing to make memorial contributions may send them to: Alzheimer's Association, 2242 W. Holcombe Blvd., Houston, TX 77030 or First United Methodist Church of Groves, 6501 Washington, Groves, TX 77619.
Donald Anthony Neeb, WD5DOA
Donald Anthony Neeb, 87, of Groves passed away on Wednesday, November 30, 2016 in Port Arthur. Donald was born on March 4, 1929 in Port Arthur, Texas to parents Irma (Heriard) and August J. Neeb. He was a veteran, serving his country in the US Navy. Donald had lived in the Groves area most of his life and was employed with Gulf Oil Company for 37 plus years as a pipefitter and superior. He enjoyed going camping, fishing, and hunting. In his spare time he was a ham operator and loved traveling with his family. Donald was a loving man, who loved spending time with his family, who will be missed dearly. He was preceded in death by his parents; wife, Arneida Louise Neeb; daughter, Betty Neeb; sister, Barbara Ann Dean; brother in law, Bobby Dean; nieces, Wendy Dean.
Donald is survived by his son, Denis Neeb and his wife, Becky of Groves; grandchildren, Amanda Nicole Neeb of Bridge City, Blake Anthony Neeb and his wife, Ashley of Vidor; great grandchildren, Jayden Seal, Addyson Neeb; nephews, Joe Dean and his wife, Brenda of Kingwood.
A gathering of family and friends will be held on Monday, December 5, 2016 from 5 pm until 8 pm at Clayton Thompson Funeral Home. A funeral service will be held on Tuesday, December 6, 2016 at 10 am at the funeral home, with Rev. Francis Schroeder officiating. Burial will follow at Oak Bluff Memorial Park in Port Neches.


Silent Keys in South East Texas and SW Louisiana
National Silent Key Wiki
[whats a Wiki ? you can edit and add your own comments and remembrances for all to see]


-----------------------------------------------------------------------------------------------------------------------------------------------------------------------------------------------------


Calender of events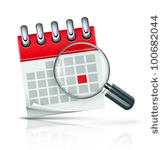 Net Preamble
Club history in pictures
Events that the club is involved in and you should be to.....
NEW
Tailgate Sale
on the Web
New Listings take a look
Send your listings by email to
Randy Ke5yly
or
Rich N5ale
VHF Propogation
SIX meters Propogation
HF propagation
More HF propagation
Radio Propagation Site
| | |
| --- | --- |
| | |
| | --- |
Solar Weather site


U.S. Coastguard Surface weather Faxes
What do all those squiggly lines mean click here
National Forcast Maps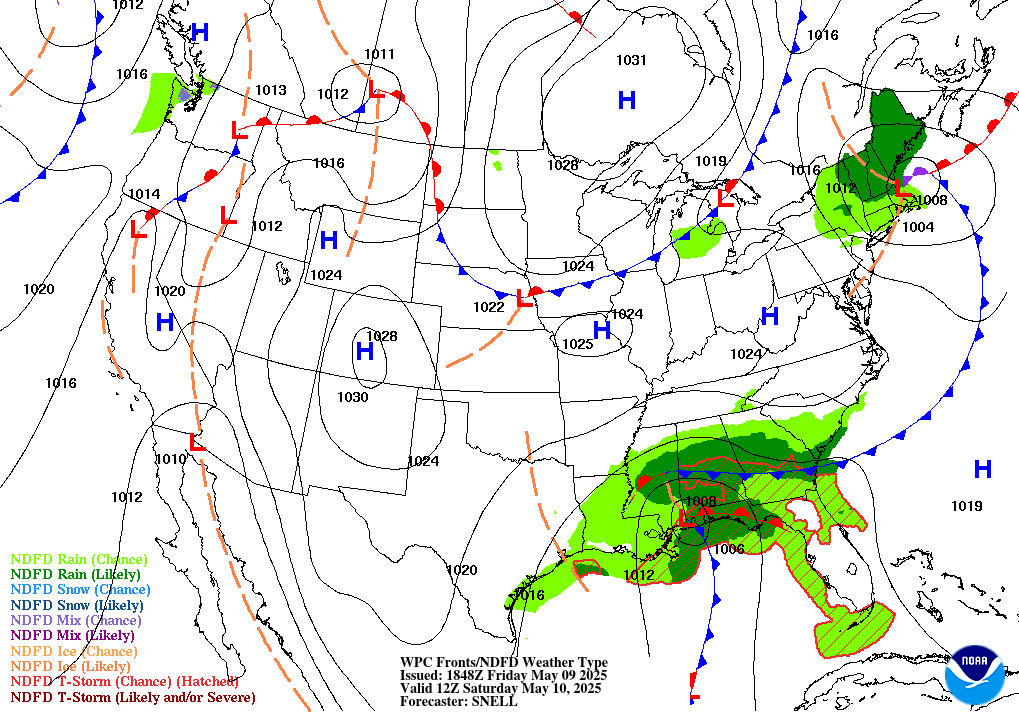 ---
CURRENT REGIONAL RADAR

Local Weather Sites
APRS.FI Findu.com
Lumberton Wb5yda
Lumberton Wb5yda-14
Kountze Rich N5ale
Kountze Rich N5ale-6
Lumberton Roy KB5GK
Lumberton Roy Kb5gk-1
Port Arthur Darril WD5GJP
Port Arthur Darril Wd5gjp
Beaumont EW3003
Beaumont EW3003
NATIONAL RADAR COMPOSITE
LARGE IMAGE - Shows a composite of all NWS radar sites
Weather Underground maps
Realtime Lighning maps
TROPICAL STORM
CHART

This website is maintained by: Beaumont Amateur Radio Club
Send comments and corrections to


WEBSITE COUNTERS