QSL.NET Advertising Info
Welcome to the Web Site of
Beaumont Amateur Radio Club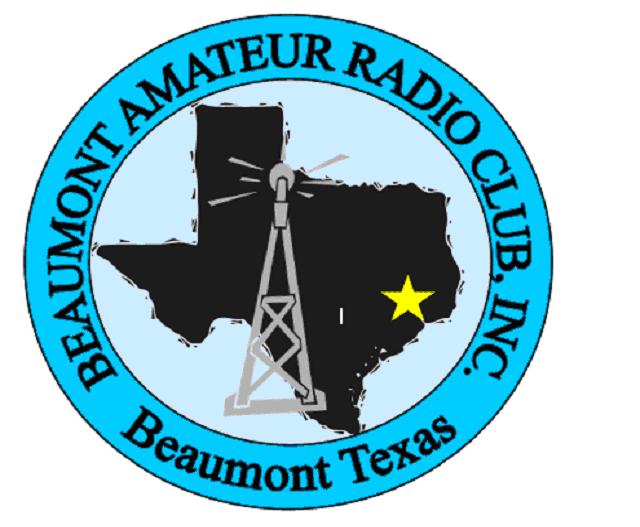 Bookmarks
[ move around quickly ]

Propagation Files Announcements Weather Calendar

HURRICANE EVACUATION FREQUENCIES
LOCAL CONTACTS 7.240 / 3.910 LSB 146.52/146.57



Officers:

President:
L.B. Little WB5YDA
Vice President:
Lynn Sandell
KF5LNZ
Secretary: Debby Martin KF5LOA
Treasurer:
Brenda Frazier N5EKG

BARN Editor:
Lynn Sandell
KF5LNZ


Directors:
Roger Dillon K5PE

Randy Leftwich
KE5YLY
Jerry Stockholm WA5NRG

Kirk Mahaney
N5WKM
Club email Address
Remove quotes to use
Web Page editors
Randy Ke5yly
Or
Rich Hudgins
N5ale
Beaumont Area
Repeater Frequencies
Aprs Find Your Grid Square

Full Membership: $20.00 Annually
Additional Family Member: $5.00 Annually
BARN Subscription Only: $7.50 Annually



You can mail your membership dues to

BEAUMONT AMATEUR RADIO CLUB

P.O. Box 7073 Beaumont, TX 77726



Club Publication: The BARN is published monthly.

BEAUMONT AMATEUR RADIO CLUB
Beaumont, TX 77726



Net Schedule




Every Thursday evening at 08:00 PM


146.700 Repeater
minus offset
Tone 107.2

Club meets the last Monday of the month, 7:30 p.m. Currently the Club is meeting at the
Northend Baptist Church.
which is located on the
access road of the south bound hiway69 between Odom and Treadway in Beaumont.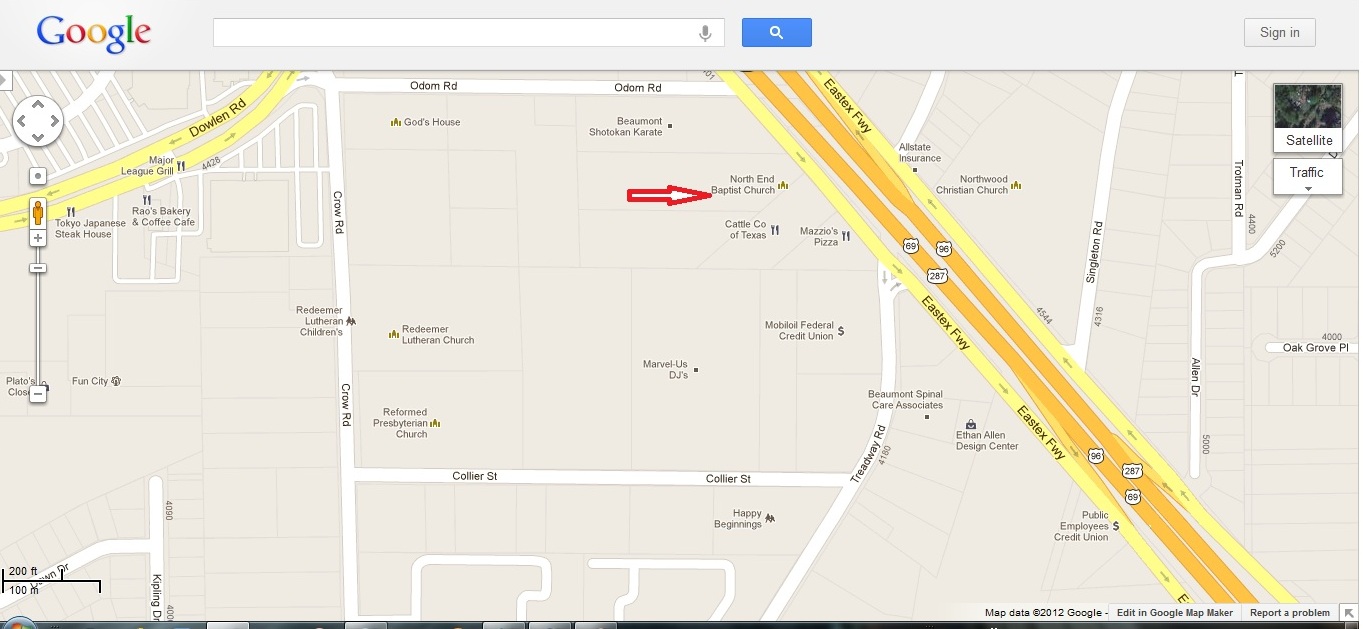 (
Click here to see it in a seperate page.
)


---------------------------------------------------------------------------------------------------------------------------------------------------------------------------------------------------

Announcements
Sadly we announce the passing of another of our Family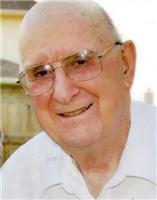 NG5F Jack Covington


1921 - 2015 Jacob Hargis (Jack) Covington, Jr. was born on April 11, 1921 in Cumberland, Maryland to Jacob Hargis Covington, Sr., and Evelyn Cole Covington. He died in his sleep on Mother's Day, May 10, 2015, at the age of 94. Jack held a Bachelor of Science from Virginia Polytechnic Institute and a Master of Science from the University of Michigan. He married his lifelong sweetheart, Dorothy (Dottie) Smith, in 1942. While in the Navy, he taught radio and radar classes until the war ended. He worked as a Chemical Engineer for DuPont in Charleston, West Virginia and at the Sabine River Works in Orange, Texas. Jack and Dottie lived in Griffing Park until moving to Beaumont in 1990. He moved to Mont Belvieu, Texas, in 2008, to be near his family. Jack and Dottie were loving parents of two daughters, Carla Schaefer and Margaret Anne (Peggy) Zink. His daughter, Carla, has great comfort knowing that her father has joined his beloved Dottie and Peggy in heaven. He is survived by his daughter, Carla Schaefer and husband Ed, of Mont Belvieu; son-in-law Peter Zink of Maineville, Ohio; three granddaughters and their spouses, Erin and David Cox, Leigh Anne and Joey Spell, and Martha and Dedrick Maisonneuve. He took great pleasure in his seven great-grandchildren, Reagan, Nate and Griffin Cox, of Mont Belvieu; Lorrie, Ellie, and Mollie Spell, of Cove, and Grant Maisonneuve of Clear Lake. They will miss him dearly, as they were accustomed to seeing him daily for the evening meal at Nana and Pawpaw's. A lifelong Methodist, Jack directed the choir at St. Marks Methodist Church. In Beaumont, Jack and Dottie sang in the choir at First United Methodist Church and with the Beaumont's Interfaith Choral Society. He was a Lion, a ham radio operator (call sign NG5F,) a master gardener and rosarian, and an expert woodworker. He never stopped learning. His was a life well lived. A celebration of Jack's life will be held at First United Methodist Church in Beaumont, Texas, on Friday, May 15, 2015, at 2:00 PM, with a reception following in the narthex. Friends who wish my direct memorial contributions to First United Methodist Church, 701 Calder, Beaumont, Texas, 77701, the National Multiple Sclerosis Society, the Heritage Foundation, or the charity of choice
The 444.700 Repeater is back up and operational
444.700 +
Tone 107.2
The repeater is not linked
Silent Keys in South East Texas and SW Louisiana
National Silent Key Wiki
[whats a Wiki ? you can edit and add your own comments and remembrances for all to see]


-----------------------------------------------------------------------------------------------------------------------------------------------------------------------------------------------------


Calender of events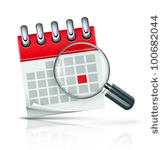 Net Preamble
Club history in pictures
Balloon Launch Anouncements

Shucks its soon I hope
High Altitude Near Space Balloon Launch
Beaumont Municipal Airport
455 Keith Road at Hwy 90 (College Street)
Beaumont, Texas
PayLoad Includes:
APRS/GPS positioning/locating for altitude, direction, distance and speed.
Can watch this info live on www.aprs.fi. Call sign W5RIN-8.
Telemetry to monitor Package Temperature, Ambient Temperature, Battery Voltage
HAM Radio Live Feed TV Camera
HAM Radio Cross Band Repeater:
Uplink to Balloon: 446.000 MHz
DownLink from Balloon: 146.565 MHz
Second Balloon Launch 93,772 Feet
Aug 4 2012
Third time is the charm 93,772 feet reported From Sante Fe New Mexico
lowest temperature recorded was volts deg C deg F counts
1.97 -24.5400 -12.17200051 394
Videos and pictures to come soon
Events that the club is involved in and you should be to.....
The Gusher Marathon DONE
big thicket bike tour
DONE
Wildwood Sports Alliance
DONE
Spindletop Spin Home Page
DONE
FIELD DAY JUNE 27TH
Welcome to Tour du Rouge Home Page
Jamboree on the Air (JOTA)
WWIII.5
NEXT
NEW
Tailgate Sale
on the Web
New Listings take a look
Send your listings by email to
Randy Ke5yly
or
Rich N5ale
VHF Propogation
SIX meters Propogation
HF propagation
More HF propagation
| | |
| --- | --- |
| | |
| | --- |
Solar Weather site


U.S. Coastguard Surface weather Faxes
What do all those squiggly lines mean click here
---
CURRENT REGIONAL RADAR

Local Weather Sites
APRS.FI Findu.com
Kountze Rich N5ale
Kountze Rich N5ale-6
Lumberton Roy KB5GK
Lumberton Roy Kb5gk-1
Port Arthur Darril WD5GJP
Port Arthur Darril Wd5gjp
Beaumont EW3003
Beaumont EW3003
NATIONAL RADAR COMPOSITE
LARGE IMAGE - Shows a composite of all NWS radar sites
Weather Underground maps
TROPICAL STORM
CHART

This website is maintained by: Beaumont Amateur Radio Club
Send comments and corrections to


WEBSITE COUNTERS