QSL.NET Advertising Info
Welcome to the Web Site of
Beaumont Amateur Radio Club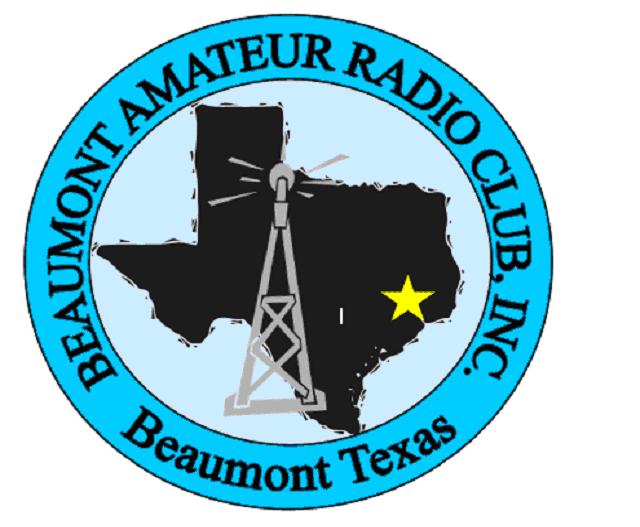 Bookmarks
[ move around quickly ]

Propagation Files Announcements Weather Calendar

HURRICANE EVACUATION FREQUENCIES
LOCAL CONTACTS 7.240 / 3.910 LSB 146.52/146.57



Officers:

President:
L.B. Little WB5YDA
Vice President:
Lynn Sandell
KF5LNZ
Secretary:
Randy Leftwich
KE5YLY
Treasurer:
Brenda Frazier N5EKG

BARN Editor:
Randy Leftwich
KE5YLY


Directors:
Jerry Stockholm WA5NRG

Kirk Mahaney
N5WKM
David Fournerat
KF5CAE
Mike Faucheaux
N5KBW
Club email Address
Remove quotes to use
Web Page editors
Randy Ke5yly
Or
Rich Hudgins
N5ale
Beaumont Area
Repeater Frequencies
Aprs Find Your Grid Square

Full Membership: $20.00 Annually
Additional Family Member: $5.00 Annually
BARN Subscription Only: $7.50 Annually



You can mail your membership dues to

BEAUMONT AMATEUR RADIO CLUB

P.O. Box 7073 Beaumont, TX 77726



Club Publication: The BARN is published monthly.

BEAUMONT AMATEUR RADIO CLUB
Beaumont, TX 77726



Net Schedule




Every Thursday evening at 08:00 PM


146.700 Repeater
minus offset
Tone 107.2

Club meets the last Monday of the month, 7:30 p.m. Currently the Club is meeting at the
Northend Baptist Church.
which is located on the
access road of the south bound hiway69 between Odom and Treadway in Beaumont.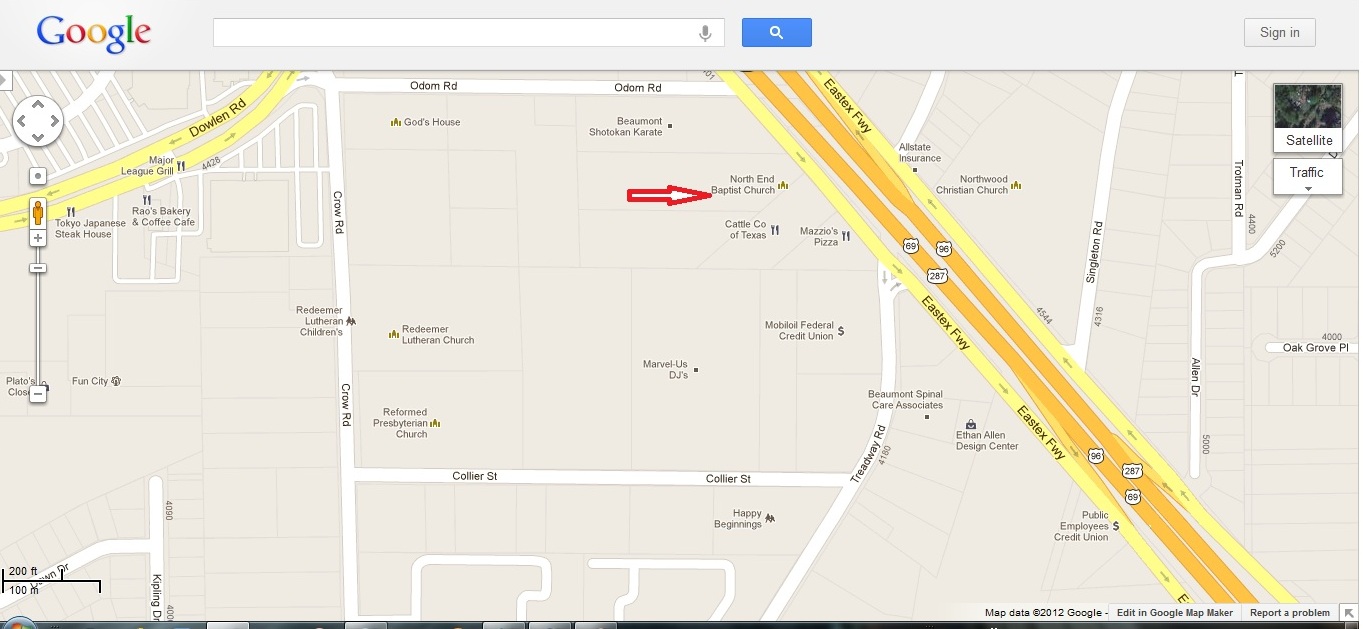 (
Click here to see it in a seperate page.
)


---------------------------------------------------------------------------------------------------------------------------------------------------------------------------------------------------

Announcements


Santa Dan Harriman
, 63, of Orange, passed away on October 26, 2014, at Harbor Hospice House in Beaumont. A Mass of Christian Burial will be 10:30am, Thursday, October 30, 2014, at St. Francis of Assisi Catholic Church in Orange. Officiating will be Father Tom Phelan. Entombment will follow at Hillcrest Memorial Gardens in Orange. Visitation will be from 5:00-8:00pm, with a Rosary recited at 7:00 pm, Wednesday October 29th at Claybar Funeral Home in Orange. Born in Rochester, Michigan, on January 5, 1951, he was the son of John Willard Harriman and Helen (Bellairs) Harriman. Santa Dan was a founding member of the Lonestar Santa's of Texas and was very involved in the community. Most recently he worked as an instructor for Lamar University teaching auto mechanics, he also taught at UTI in Houston and at Tyler Junior College. He was a member of many clubs and organizations such as; the Ham Radio Club of Orange, KC5GXL was his call sign, the South East Texas Astronomy Club, Orange Amateur Radio Club, a fly fishing club, and a train club. He was a member of St. Francis of Assisi Catholic Church and a member of the Knights of Columbus. Santa Dan was a woodworker, who favored making children's furniture. He enjoyed organic gardening and traveling with his wife, they have traveled many places together. Santa Dan will be greatly missed by many throughout the community. He is preceded in death by his father, John Willard Harriman, and two brothers, Roger Harriman and John Harriman, Jr. He is survived by his wife, Frances Clause Harriman; mother, Helen (Bellairs) Harriman; children, Dawn Kilgore and husband, Gary of Houston, Daniel Harriman, Jr. and wife, Elizabeth of Orange, Michael Harriman of Houston, Kristine Lause of Findlay, Ohio, Kerri Lause Saulmon and husband, Michael of San Antonio; and his fur baby, Jake. He is also survived by his grandchildren, Tiffany Kirk, Keliann, Kyle, Kenzi and Kevin Beall, Leo and Ozzie Saulmon, Jordan, Kara and Cole Kilgore, Cozie Gardner, Caden Harriman and Gracy Wehunt; great-grandchild, Piper; siblings Duane Harriman and wife, Sharon, Alan Harriman and wife, Dawn, Sherilyn Knickerbocker and husband, Jeff, and Rita Kelp and husband, Dennis. Serving as pallbearers will be Daniel Harriman, Jr., Michael Harriman, Michael Saulmon, Kyle Beall, Stephen Smith, and Steve Broussard. Honorary pallbearers are Kevin Beall, Leo Saulmon and Ozzie Saulmon. In lieu of flowers, donations may be made to the OCARC, 905 West Park, Orange, TX 77630. The family of Santa Dan would like to extend a special thank you to the staff at Southeast Texas Hospice and Harbor Hospice for all of their care and love during this difficult time.
Lets us keep the Harriman family in your prays and thought!
The 444.700 Repeater is back up and operational
444.700 +
Tone 107.2
The repeater is not linked
Silent Keys in South East Texas and SW Louisiana
National Silent Key Wiki
[whats a Wiki ? you can edit and add your own comments and remembrances for all to see]


-----------------------------------------------------------------------------------------------------------------------------------------------------------------------------------------------------


Calender of events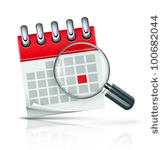 Net Preamble
Club history in pictures
Balloon Launch Anouncements

Shucks its soon I hope
High Altitude Near Space Balloon Launch
Beaumont Municipal Airport
455 Keith Road at Hwy 90 (College Street)
Beaumont, Texas
PayLoad Includes:
APRS/GPS positioning/locating for altitude, direction, distance and speed.
Can watch this info live on www.aprs.fi. Call sign W5RIN-8.
Telemetry to monitor Package Temperature, Ambient Temperature, Battery Voltage
HAM Radio Live Feed TV Camera
HAM Radio Cross Band Repeater:
Uplink to Balloon: 446.000 MHz
DownLink from Balloon: 146.565 MHz
Second Balloon Launch 93,772 Feet
Aug 4 2012
Third time is the charm 93,772 feet reported From Sante Fe New Mexico
lowest temperature recorded was volts deg C deg F counts
1.97 -24.5400 -12.17200051 394
Videos and pictures to come soon
Events that the club is involved in and you should be to.....
The Gusher Marathon DONE
big thicket bike tour
DONE
Wildwood Sports Alliance
Spindletop Spin Home Page
Welcome to Tour du Rouge Home Page
Jamboree on the Air (JOTA)
WWIII.5
NEXT
NEW
Tailgate Sale
on the Web
New Listings take a look
Send your listings by email to
Randy Ke5yly
or
Rich N5ale
VHF Propogation
SIX meters Propogation
HF propagation
More HF propagation
| | |
| --- | --- |
| | |
| | --- |
Solar Weather site


U.S. Coastguard Surface weather Faxes
---
CURRENT REGIONAL RADAR

Local Weather Sites
APRS.FI Findu.com
Kountze Rich N5ale
Kountze Rich N5ale-6
Lumberton Roy KB5GK
Lumberton Roy Kb5gk-1
Port Arthur Darril WD5GJP
Port Arthur Darril Wd5gjp
Beaumont EW3003
Beaumont EW3003
NATIONAL RADAR COMPOSITE
LARGE IMAGE - Shows a composite of all NWS radar sites
Weather Underground maps
TROPICAL STORM
CHART

This website is maintained by: Beaumont Amateur Radio Club
Send comments and corrections to


WEBSITE COUNTERS