S.A.R.E.X
(SHUTTLE AMATEUR RADIO EXPERIMENT)
I.S.S.
(INTERNATIONAL SPACE STATION)
MIR
S.A.R.E.X. was established in 1983 when Astronaut & Amateur Radio Operator Owen Garriot, W5LFL, first used "ham radio" to talk to radio operators while in orbit on Space Shuttle Mission STS-9. Since then S.A.R.E.X. payloads have enabled hundreds of school children around the world to communicate directly with orbiting Space Shuttle missions. This station, W2EMT, had the previledge of not only contacting W5LFL on that historic mission but also had his school selected to participate and make a contact with Space Shuttle Mission STS-55 10 years later in April of 1993!! What a thrill it was as 350 assembled middle schoolers participated in a live 10 minute real-time question and answer session with the astronaut crew while Orbiter Columbia rocketed over the school at 17,500 mph!!
The following information comes from a weekly newsletters and describes upcoming S.A.R.E.X. Missions and other space related news. For additional information check out the space related links on the adjoining page. You can also e-mail W2EMT at w2emt@arrl.net for assistance and suggestions in applying to NASA for a S.A.R.E.X. School contact on a future mission.
Another exciting project is to track visible satellites in orbit such as The International Space Station. It's easy and fun to learn how to see these orbiting bodies in the morning or evenng sky as they circle the earth. Check out the Visible Satellite Page on the links.
MAREX-NA on the International Space Station The MAREX-NA team was asked by RSA Energia a few months ago to submit several proposals for future Amateur Radio projects for ISS. The project proposals have been submitted and we have already begun building the proposed projects.
We at MAREX-NA believe that space needs to be kept open and accessible to everyone. Part of our philosophy is Keep-It-Simple (KIS). All of our projects with Mir have been based on the KIS philosophy. As an extra bonus of keeping a project simple, it also keeps the cost down for project development and for access to users. MAREX-NA has spent only approximately $35,000 (US dollars) for three Mir Amateur Radio projects. I can only image what additional good projects we could have implemented if we had 1% of the funding of that big satellite project. The Mir projects were Simple, and affordable, that is why the Mir Amateur Radio satellite projects become the most popular Amateur radio satellite in the world for the past 7 years.
Listen to part of an actual SAREX School Contact:(it will take about 1 minute to download)
Sound File
SAREX
Listen to an actual contact with the Russian MIR Space Station (08/15/99) This was one of the few remaining opportunities to talk to the French Cosmonaut Jean-Peirre Haignere before the station is abandonded in a few weeks.
Sound File
MIR SPACE STATION - Contact with Fench Cosmonaut Jean-Pierre Haignere
INTERNATIONAL SPACE STATION BULLETINS
TUESDAY 09/05/00 STS-106 NEWS Countdown preparations continue on schedule for mission STS-106. The countdown is set to begin at the T-43 hour mark on Tuesday, September 5 at 11:00 AM EDT (1500 UTC). On Monday, September 4, the seven-member crew is set to arrive at KSC from their homes in Houston to begin final preparations for launch.This mission will not go on the air with amateur radio
MISSION: STS-106 - 4th ISS Flight (2A.2b) - SPACEHABVEHICLE: Atlantis/OV-104 LOCATION: Launch Pad 39BKSC LAUNCH DATE/TIME: Sept. 8, 2000 at 8:45 AM EDT (1245 UTC)(preferred launch time) TARGET KSC LANDING DATE/TIME: Sept. 19, 2000 at 3:54 AM EDT (0754 UTC).LAUNCH WINDOW: 2.5 minutes MISSION DURATION: 10 days, 19 hours and 9 minutes CREW: Wilcutt, Altman, Lu, Malenchenko, Morukov, Mastracchio, Burbank ORBITAL ALTITUDE and INCLINATION: 177 nautical miles/51.6 degrees
FRIDAY, SEPTEMBER 8, 2000
(NOTE: The following report is intended to give you background information on the flight of STS 106. Roy, K6DUE, Chairman SAREX Working Group)
Space Report -----------------The Space Shuttle Atlantis carries the key that will open the door to human space flight on the International Space Station. Its seven member crew will prepare the ISS for its first residents. They will begin outfitting the Zvezda, the Service Module that will provide living quarters for the first teams of astronauts and cosmonauts.Atlantis carries more than 5 thousand pounds of hardware and one of the major items is the first ISS amateur radio station. The STS-106 crew will not fire it up. Instead it will be stored in the Zarya, called the F G B module, awaiting arrival next month of the Expedition one crew.
Astronaut William Shepherd will command that crew, all licensed amateurs. Cosmonauts Yuri Gidzenko and Sergei Krikalev will round out the team. They plan to spend four months in orbit, ushering in the new era of permanent human presence in space.Initially they will operate only voice and packet. Later plans call for amateur TV, slow scan and ATV, a digipeater and relay stations. Frequencies and operating plans, including call signs, will be announced\par well in advance of their use.A new, international organization called ARISS amateur radio international space station was formed to design and develop ham gear\par for the station and training the crews to operate it. It truly is an\par international operation.T
he United States Space Administration and Russia quote s Energia have signed agreements, outlining the installation and use of amateur radio on the station. A technical team called ISS HAM was formed as an interface to support hardware development, crew training and on-orbit operations.The United States has provided hand held equipment for 2 meters and 70 centimeters. The Russians have provided ports so that antennas can be mounted outside the Service Module. An Italian team designed and built the antennas and a German team built sophisticated repeater stations that will allow crews to make daily reports on their activities, while also improving the quality of contacts with the men and women aboard the station.
U S and Russian teams have trained the astronauts and cosmonauts in operating the equipment. ARISS\'85Amateur Radio aboard the International Space Station\'85has a bright future. More than a million and a half licensed hams worldwide will share in the fun of living and working in space. RN, K6DUE, for Newsline
Via the sarex mailing list at AMSAT.ORG courtesy of AMSAT-NA.
FOR CURRENT DAILY STS-106 MISSION REPORTS CLICK HERE
KELPERIAN ELEMENTS 09/08/00
ISS
1 25544U 98067A 00251.83915509 .00016051 00000-0 13719-3 0 446
2 25544 51.5785 77.8845 0009951 28.2017 127.0183 15.69606835102909
Sarex School Contact - STS-9 (12/83) & STS-55 (4/93)
Other related space information at this site: http://www.mindspring.com/~n2wwd/index.html
SAREX School information at this site:http://www.gsfc.nasa.gov/sarex/school_start.html
Click Here for Space Shuttle's Homepage
Click here for NASA real time data
****************************************************************************************************************FOR Author's Bio Click Here
FOR LINKS & RESOURCES Click Here
FOR Special Events Station "W1C" Click Here
For Team Lab Rover's main page Click Here
last updated - Saturday, September 16, 2000 11:05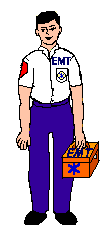 Jim Wilmerding, M.Ed.,EMT-I
-------------------------------------------
Andrew Wilmerding, BS