memorial to Les Kinch VK2BBD / G3XEE



Les Kinch VK2BBD/G3XEE became a silent key back in 1999.

Les was originally from England, served in British Army post WW2 and served in Germany for some time.

Les later moved to Australia and worked for STC for many years in computers and support.

Les later lived at Duffys Forest in Sydney, involved in the Manly Warringah Radio Society for many years,
also the Duffys Forest RFS, serving as Captain. Les lived with Betty and well known in the local area.

Later Les & Betty moved to Bendemeer north of Tamworth, managing the Longford Station north of Bendemeer,
for Arthur and Pam. It was a sheep farm back then off Watson's Creek road.

Whilst living at Bendemeer from mid 1980's to mid 1990's Les was heavily involved in packet radio,
one of the early pioneers of HF Packet BBS, Gateways & Digis for Australia on 14 Mhz
and local VHF gateway/digi for northern NSW on 2metres.

His packet radio email address was  VK2BBD@VK2BBD.#NE.NSW.AUS.OC

Les and Betty were extremely helpful and abiding to visiting hams. Friends to locals Norm VK2TOP and John VK2YGV

Many Hams stayed or camped at the farm and always enjoying Betty's cooking and Les's radio & computer knowledge.

We always had a enjoyable visit, travelling up to the farm as much as possible.

Les lived at Longford station until Betty passed away with cancer in early 1990's

Les moved back to England to live with his daughter and took up as G3XEE in about 1995-1996

Les then met a lady by the name of Alice, who lived in Phoenix Arizona, soon Les relocated to Phoenix in about 1997-1998.

Les was in his 80's and died from heart failure.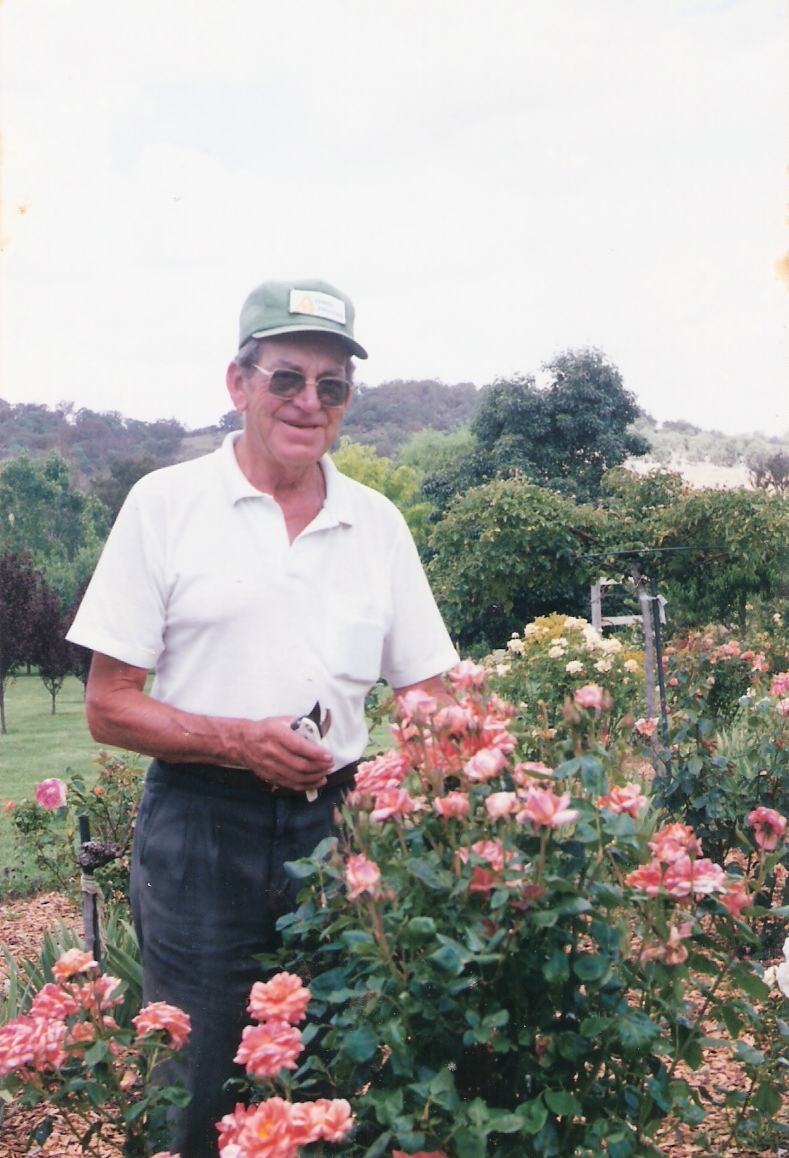 1. Les attending to his rose bushes at Longford Station, near Bendemeer NSW (QF59nf)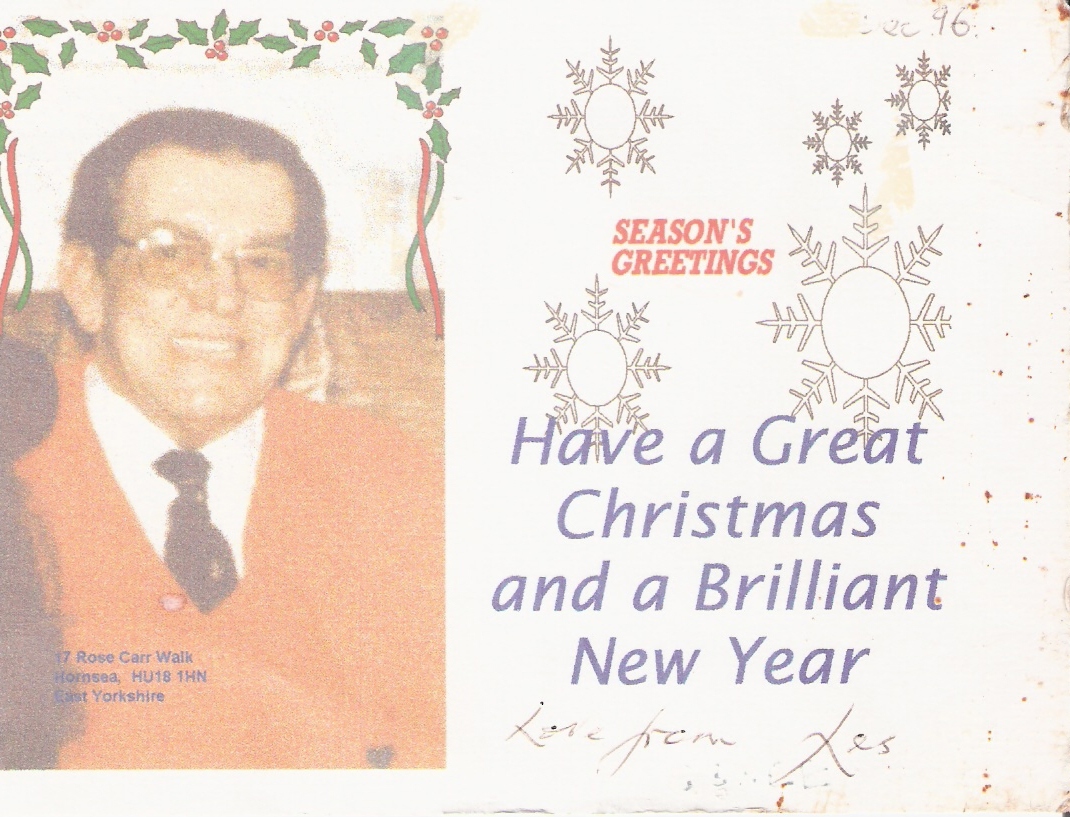 2. Christmas card from Les G3XEE (December 1996)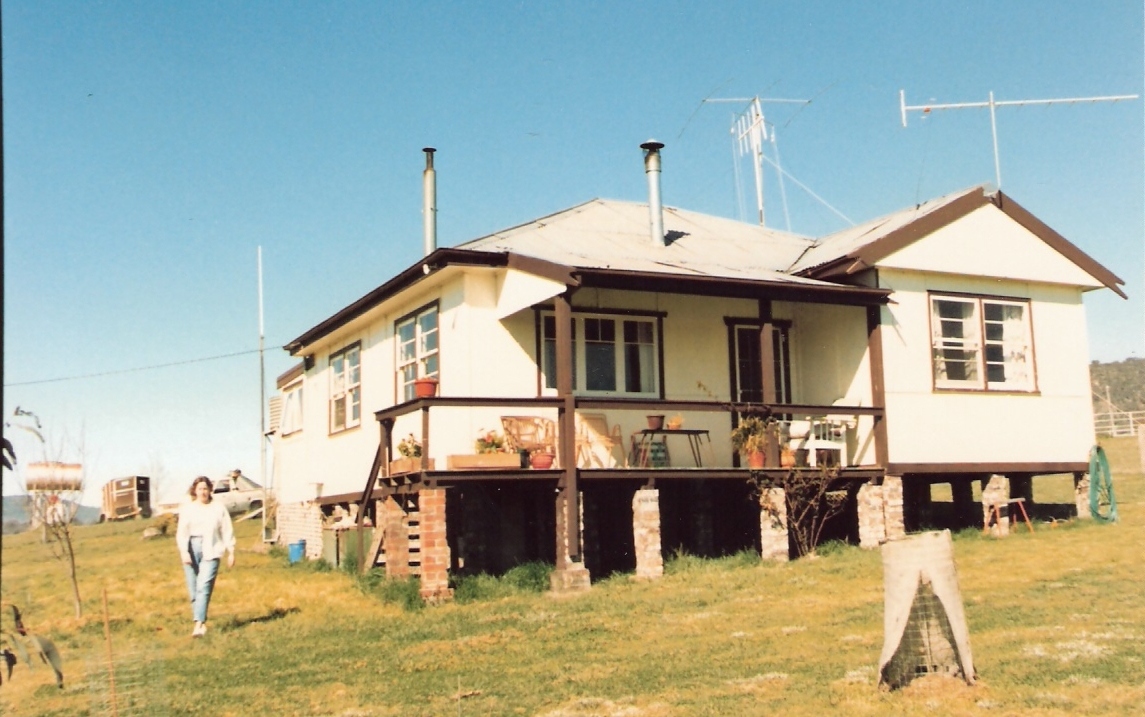 3. the old cottage that Les & Betty lived in on Longford Station, just east of Watsons Creek (looking south)(circa 1986)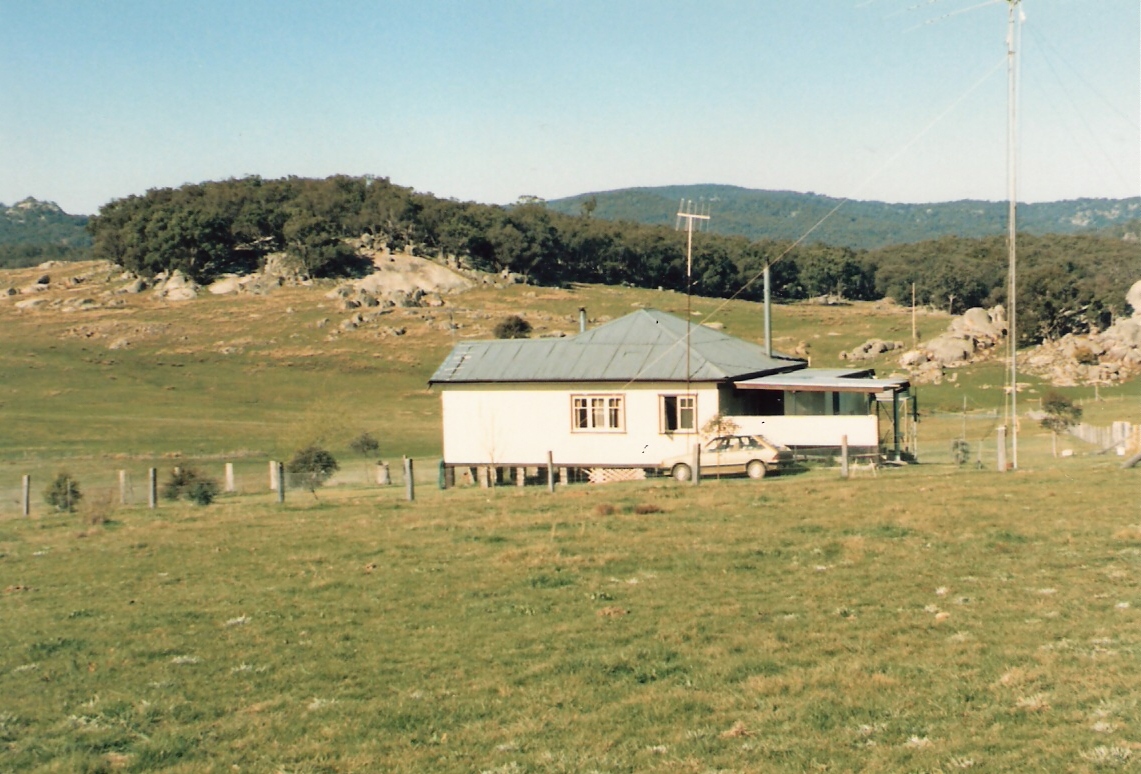 4. another view of the cottage on Longford Station, (looking east).(circa 1986)