---
SCCARA's generator, circa 1990
---


SCCARA used this trailer mounted generator at Mt. Madonna during Field Day 1980.

(0.6 MB jpg)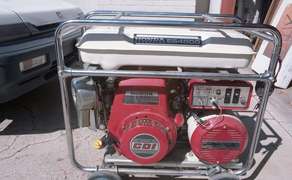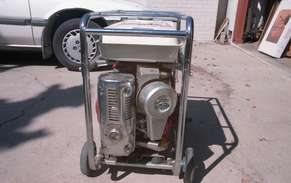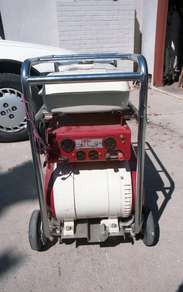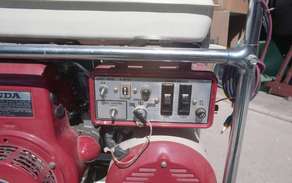 (each jpg about 0.4 MB)


SCCARA got this Honda ES4500 generator in the mid 1980's. It replaced the trailer mounted generator. It served us well for
nearly 30 years, used mostly during Field Day. Unlike the trailer-mounted generator, this one can be lifted by two people, but is
still too noisy to run near a radio station. In 2011 the engine suffered mechanical failure and was discarded. It was replace
in 2012 with a Honda EU2000i generator (just in time for the 2012 Field Day).




The EU2000i doesn't put out as much power, but enough for our needs.
It's a LOT quieter and can be hand carried by one person.
Apparently being easy to carry has it's down side. It was stolen in 2016.

(0.3 MB jpg)
---
Last updated: July 29, 2016
Editor: Gary Mitchell, WB6YRU, (wb6yru @ ix.netcom.com)