Next, the installation program gives you an opportunity to configure (or reconfigure) networking. If you are installing from CD-ROM or from a local hard disk, the installation program asks if you want to configure networking. If you choose No, your Red Hat Linux system will be a standalone workstation. If you choose Yes, you may configure networking as described below.
If you are installing Red Hat Linux via NFS, FTP, or SMB, you have already entered temporary networking information that was used during the installation. The install program offers you three choices (see Figure 32):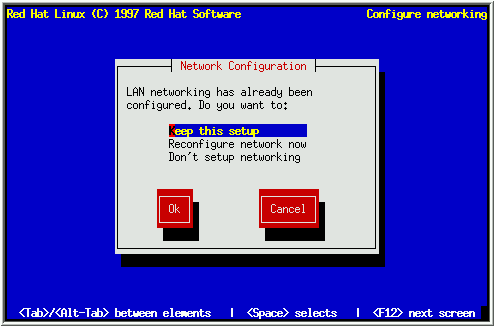 Figure 32: Network Configuration Options
Keep this setup -- Keeps the network configuration you used during the installation. All the networking information you entered previously becomes part of your system's permanent configuration.
Reconfigure network now -- The installation program presents the network configuration dialogs in Section 3.4.4. The values you used during installation will be filled in as defaults. Choose this if your system will be installed on a network other than the one you used to install Red Hat Linux.
Don't setup networking -- Don't set up networking at all. Your system will not have networking configured. Choose this if you installed your system over a network, but it will be used as a standalone workstation.