welcome at the

OE - 6m - PAGES


by OE4WHG
mailto: oe4.whg(at)aon.at
mirror pages:
U.S.A.: http://www.qsl.net/oe4whg
Austria: http://members.aon.at/petruswippel/oe4whg
Six meters is one of the most interesting amateurs bands, so please obey the
Recommended Code of Operating Practice for 6m Operators
---
Six Meters in Austria:
Brief History:
1988: Official permission for receiving the six meter amateur radio band
01.02.1990: Provisory permission for transmitting, following conditions imposed:
01.08.1996: Restrictet area for transmitting reduced to large parts of OE3, a bit of OE1 and OE5 (see dotted sector at the map below)
max. power increased to 100W (PEP).
02.02.2006: more modes, including packet radio and FM: J2D, F1D, F2E, F3E, J3E
no more restrictions about antenna and polarisation
permission for mobile operation with lambda/4 antenna
repeaters and beacons with 10 W ERP max.

---
OE - suffixes and locators:
suffixes consist of a number, indicating the land (see map below), followed by 1, 2 or 3 letters
special callsigns:
one letter only - contest call for club stations,
2 or 3 letters, starting with X - club stations, repeaters, beacons...
2 or 3 letters, starting with Z - guest licences
(rem.: a two lettered suffix usually indicates a really "O"M,
who got his licence in the early sixties or before)

| | |
| --- | --- |
| OE1 : | Vienna / Wien |
| OE2 : | Salzburg |
| OE3 : | Lower Austria / Niederösterreich |
| OE4 : | Burgenland |
| OE5 : | Upper Austria / Oberösterreich |
| OE6 : | Styria / Steiermark |
| OE7 : | Tyrol / Tirol |
| OE8 : | Carinthia / Kärnten |
| OE9 : | Vorarlberg |
---
first ever contacts from Austria on six meters.
This table was created by OE6DGG (silent key) in 1992 and continued by myself in august 1998.
updates welcome!
worldwide 6m firsts fists:
9A BV CE CT DL EA EA6 EA8 EA9 EI ES EY FJ G GD GI GJ GM GU GW H4 HA HP HV I IS IT JA JW JX K LA LY OE OK ON OX OY OZ PA PJ5/6 PY PY0F PY0S PY0T S5 SM SP SV TA UR VE VS6 VK VK9X VK0 VP8 XE ZF ZL ZP ZS
---
IARU Region 1 Six Meters Bandplan with Restrictions in Austria
---
6m News - 6m Pages - 6m DX-peditions - 6m Tape Archives - 6m Equipment - 6m Related Infos - Propagation - and more
---
OE links:
OE QSL COLLECTION the world's largest, 3 Mio. pieces
ÖVSV (Österreichischer Versuchssenderverband), the Austrian section of the IARU
ADL 608 ("Austrian District Locator"), Ortsstelle Fürstenfeld des ÖVSV
ACF Amateurfunk Club Fürstenfeld, OE6XFF
Funknachrichten by OE3SOB
---
see my QSL card, ham radio biography, rig and records on six,
my awards, like 6m DXCC and 6m WAZ, the first ones in OE.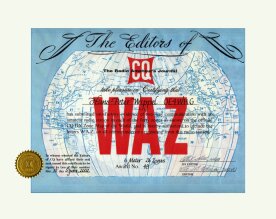 ARRL Six Meters DXCC # 314 CQ Six Meters WAZ # 48
---
made in July, 30st, 1998
last update: 30.03.15
visit my private homepage too
tnx, 73, and gd dx, de OE4WHG
page design by: oe4whg