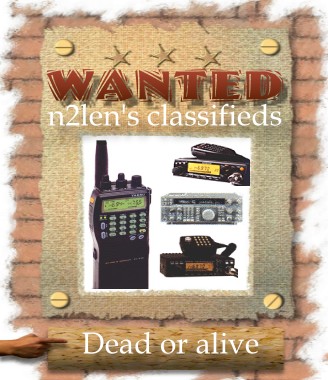 Swap & shop links so you can buy until you drop!
I know how many of us hams love to buy and sell used equipment, so I put together links to get you too those pages faster
NOTE: If you haven't been on my site recently you may click the reload or refresh buttons on your browser to refresh the listings on this page. This can be done for any page on my site.
I will post more links soon, happy hunting.