Kenton Larson's home page
---
---
Hi! Thanks for visiting my web page. My main hobby is Amateur Radio, so that's most of what's on this page. Please leave comments and suggestions on the form at the bottom. This site is continually under construction, so help me by telling me about dead links, or things like that. Thanks!
---
Repeaters at home

2 meter (146.775- 100.0 PL) and 440 MHz (447.225- no PL) repeaters at my house. See the page on my home repeaters. They hopefully will be on-line soon, but I missed my target date of 01-01-2001

Repeaters at Loveland EFC

2 meter, 220 MHz, and 440 MHz repeaters in cooperation with Tom Cross, KN6VV. These repeaters will be for the hams in the church. See the church's website at http://www.orrison.net/lovelandefc.
(UPDATED 03-29-2001) ALL REPEATERS NOW ON THE AIR! Email me for more information!

Helping other hams

which is self-explanatory. No reference web page for this. :-)

Continuing 4-H projects

Shooting

I don't know how this will work, but I am going to try to to an E. Free Top 10 Marksman list. Email me for more information. When I get to it, I will write a page for it, but I don't have enough free time at the moment
---
Electronic mail address
My address@Netzero
My PGP public key: Juno.

Download it, then double-click it to add it to your PGP keyring. So you don't have PGP? Shame on you! :-P Go to http://web.mit.edu/network/pgp.html and get it! Then, send me an email, and select Encrypt and Sign, and enter your passphrase. Also, post your public key to a server, and tell me how I can find it, or it will be worthless. Thanks! It's not much fun by myself!
---
I have now organized this a little bit by subject matter. Also, I am not responsible for content of any of these sites. Visit at your own risk. I will add more as I have the time. If you have suggestions, Email me.

Christian pages:
http://www.orrison.net/lovelandefc Our church's page
http://www.thepowerteam.com Ever heard of the POWER Team? Check out their cool web site
http://www.whatsaiththescriptures.com Interesting Christian stuff
http://www.leftbehind-themovie.com The Left Behind movie web page
http://www.leftbehind.com The main Left Behind web page
Ham Radio pages:
http://www.arrl.org The home page of the American Radio Relay League
http://www.qsl.net The home page for this server. They offer free e-mail forwarding and web site hosting. Check it out!
http://www.repeater-builder.com A good page on building repeaters
http://www.hamradio.com Ham Radio Outlet's home page
Kenwood's home page They made my HT.
Amateur Radio Vanity Call Sign Headquarters Self explanatory
Home - Remec Wacom L. P. - Waco, Texas Telecommunication Products and Equipment Wacom makes excellent duplexers for repeaters
Talk to The SignMan of Baton Rouge - 2000 if you need a name tag.
Computer pages:
http://privacytools.freeservers.com Computer security/encryption, etc. Try PGP, ZoneAlarm, Anonymizer, and others!
Gun Pages:
http://www.glock.com The Home page for Glock Pistols, which are pretty neat.
http://www.recguns.com/ The Rec.Guns newsgroup FAQ. Some interesting stuff here.
http://www.packing.org Anything you would ever want to know about CCW (carrying a concealed weapon).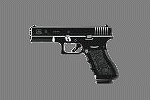 ---
---
Best viewed with MS IE
You are visitor number since 07/18/00

Copyright 2000 Kenton Larson.
Last revised: May 15, 2001.