---
---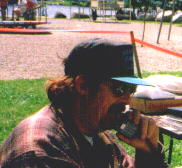 KA1EKS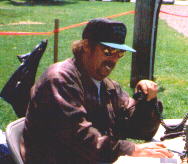 BagleyAmateurRadioClub in Lincoln, Maine. 147.000 Mhz LinkedRepeater

*** Where in the world is KA1EKS ?
For Tuscon Amateur Packet Radio Site for ALL your Packet Needs.
To get SV2AGW's Web site with lots of Packet Goodies wow what a page!
See what Harold N1LLU is upto?!
ARRL Numbered Radiogram Messages
List of Katahdin Area Repeaters
Pictures 146.745 - 147.000 - 144.390
---
28.2665Mhz - ID = de ka1eks/bcn
The 10m beacon was using a Homebrew 2716 EPROM id'er,
I have since retired it and now am using and a new id'er,
Its an ID-O-Matic
into a Teaberry 'T'Bear 40Ch AM Converted CB - 4 watts into a Antron A-99 w/GP
---
145.250Mhz.(100hz) and 146.745Mhz.(100hz) (Both-600kc)
146.745 Now Located in East Millinocket
Approximate 146.745 Repeater Coverage Area +/-
The 146.745Mhz Repeater is an ICOM RP-1510 50 watts with Wacom 639BpBr duplexer
using a NHRC-4 controller with a CSI-32 Community Tone Panel
At SouthTwin Lake is another Icom RP1510 on 145.250Mhz
which is on a 42ft tower links to AA1PN's 224.240Mhz Repeater or the KQ1L Link Network
It uses the NHRC-6 controller with Two Wacom WP-430-3 Notch Cavities
Both Repeaters use Diamond F-23A Verticals fed with LMR-400 Coax.
---
147.000 Mhz Repeater KQ1L/R
Bagley Amateur Radio Club's Repeater
Located 860ft on Bagley Mountain Lincoln Maine
linked to the KQ1L Network
---
449.275 Mhz Repeater K1AQ/R
is a E.F.Johnson MT-684 Slightly Converted MobilePhone to Ham Bands
(which Johnson said could not be done)
uses a WB3ESS controller w/phone patch and link
into a Motorola 4-Can Duplexer and ShackMaster Vertical
relocated at SouthTwin Lake.
---
KA1EKS is operating numerous APRS equiptment.
Tracker KA1EKS-14 is Rand McNally StreetFinderŽ GPS feeding data to a Kantronics KPC-3 with 8.2 Firmware into an Alinco DR-1200T and Larson 2m/440 mag-mount.
Home Station KA1EKS is a Kantronics KAM-E running WINAPRS2.85 HF/VHF GATEWAY on a PII450mmx Computer into HF TS-140s with R4 Vertical and VHF Alinco DR1200T into a Ringo Ranger II.
KA1EKS-8 is UIDIGI v1.9B3 for remote/local aprs as STLAKE
KA1EKS-1 is using APRSCE in a HP Jornada PocketPC fed by a Garmin 45XL. an upgrade from Map-n-Go.
Wide/Relay/Trace (soon to be uidigi 1.9b3) in Lincoln Maine KA1EKS-6
is a Ramsey 2M Kit 4Watts at 860feet using UIDIGI 1.8B Firmware.
Coming soon KB1JVP-2 uidigi at IslandFalls 145.170 Repeater site
All my uidigi's will soon be with the new-N Wn-ME paradigm 1.9b3 versions
HF Freq: 10.151Mhz. LSB 300baud
VHF Freq: 144.390Mhz FM 1200Buad
---
Search Engines
Yahoo - Google - Excite - Alta vista - Infoseek - Snap - Hotbot - Webcrawler - Northern light
www.alltheweb.com - www.echolink.org - www.qsl.net/wawa
www.thatsracin.com - www.nascar.com -


Click on the Icon for the "Howto" Page

You are visitor number
since 03/12/98

Construction Zone!
Still working? No ,I'm just un-employed by choice?!
---
links to UPC1230H2 ADI AR-247 220mhz COR Repeater Mod and Sony SW1S Repair
---
APRS is a registered trademark of APRS Software and Bob Bruninga, WB4APR.

Phone (785) 842-7745 • Fax (785) 842-2031 • sales@kantronics.com
Webbing QSL.NET since 3-12-1998 -KA1EKS-