Charlie Davis, KA4BYW, and Morris Caudill, did a booming business
at Charlie's tables. Lots of folks went away smiling....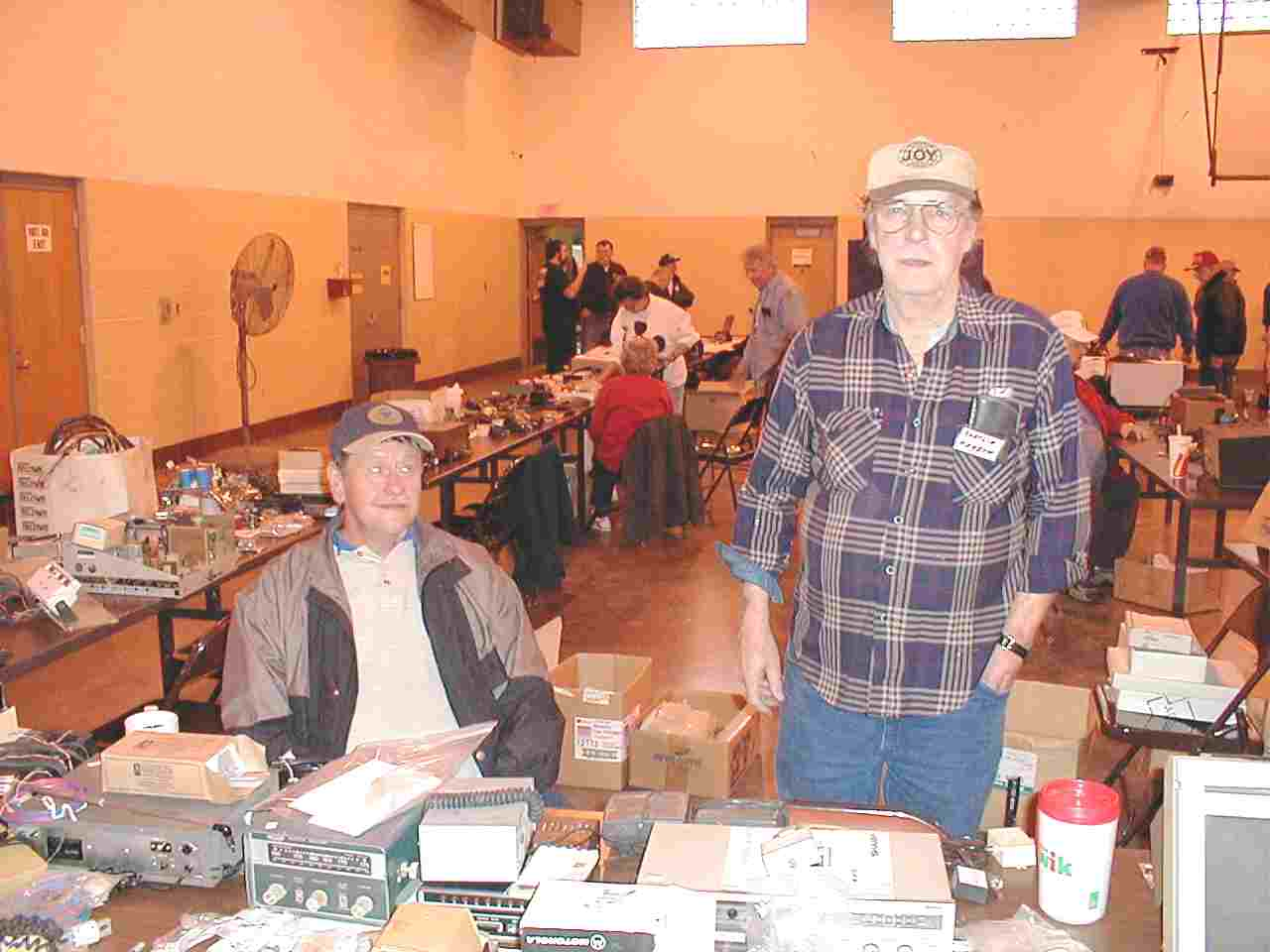 KR4WI explains his table of excellent wares to WA4GNP and K4YKI.

Crucial to the whole operation of the hamfest, Reda Caudill, KF4GQR, took care
of the ticket sales for the entire day.

Back to main hamfest page.
---